Freddie Talberg - EMSOL
Freddie Talberg - EMSOL
2020-12-16
4 min read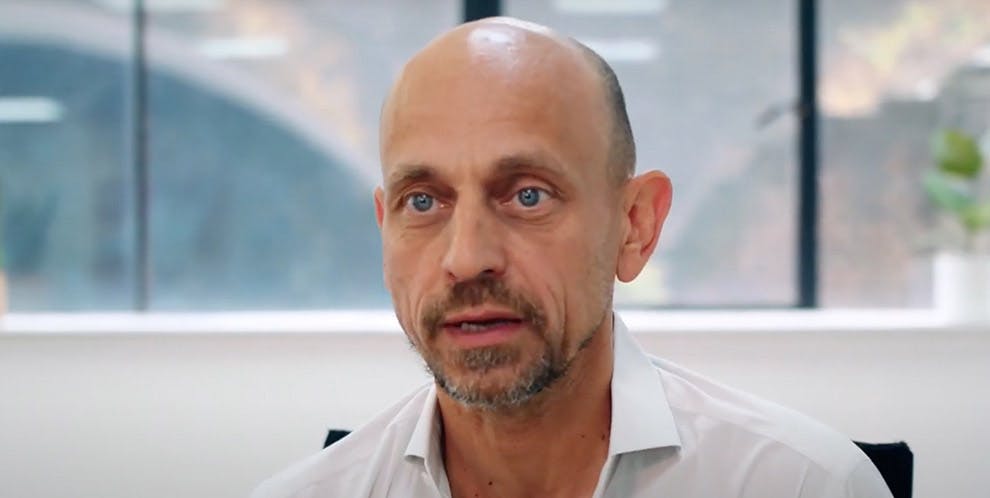 Q. Please can you give me an overview of EMSOL and how the business was founded?
I founded EMSOL in 2017 with a mission to improve air quality in urban communities. We are now experts in tracking location and processing significant amounts of data and have since grown to service clients including Croydon Council, London School of Economics, Birmingham New Street, EastWest Rail, Balfour Beatty, Network Rail, and Mace and Hanson.
We pivoted over the course of the COVID-19 pandemic to make a positive impact on businesses suffering as a result of it. We transformed our hyper-accurate location tracking technology, used to monitor air quality, to enable safe social distancing in the workplace. Borne out of a desire to protect those who cannot work from home, we created WorkSafe, the innovative workplace track and trace tool driven by data and our existing technology in location tracking.
Q. What are EMSOL's main products and services?
Currently, our efforts are channelled into WorkSafe. This is a workplace social distancing and track and trace tool which will be vital to getting British business up and running and back to full productivity during the pandemic. Nearly 50 per cent of the UK workforce are unable to work from home, for example in industries such as construction, manufacturing and processing. Second only to healthcare, these are the industries with the highest proportion of workers who have to put themselves at risk to go to work.
WorkSafe is worn as a fob on the person, so it does not rely on mobile phones which are normally banned from the factory floor.
"
WorkSafe enables workers who can't work from home to safely social distance, and enables their employers to monitor their safety on an automated platform.
"
Q. What is the main innovation you bring to the market?
I realised early on during COVID that our background knowledge and expertise could be used to solve a big problem.
Unlike the NHS Track and Trace app, WorkSafe is focused on prevention instead of responding to outbreaks after they have happened. Supervisors can oversee pinch points of worker density and can trace patterns throughout the working day to inform safer working practices.
Rather than notifying someone after they have come into contact with an infected individual, WorkSafe facilitates safe social distancing in the first instance, alerting supervisors when employees are too close. The risk to business and the health of employees is potentially colossal; it is imperative that we act proactively to prevent infection, keep worksites and plants open and promote productivity in these crucial industries.
Q. What is the greatest challenge that the company overcame?
When COVID-19 broke, it became obvious to EMSOL that the environmental agenda that had been in the fore was going to take a back seat. Operationally, opportunities for our air quality control technology dried up overnight as organisations were forced to focus their attention, and budgets, on anti-COVID management and technology. We wanted to be part of the solution, to contribute to the efforts to get Covid-19 under control and fortunately, as technological innovators who were already experts in sensor and mass data management, we were able to pivot our business to the workplace tag and trace solution WorkSafe now offers.
Ironically, it is the shift of the environmental agenda back into the limelight that now presents WorkSafe with new operational challenges. EMSOL is returning its focus to emissions control, but WorkSafe is at a point where we need to scale to meet the demands of the market. Scaling creates personnel challenges but that also means opportunities for the WorkSafe team.
Additionally, as a tech company, WorkSafe is faced with the scaling challenge of acquiring vast numbers of hardware and components upfront to lead customer sales, creating a demanding cash flow management situation, requiring careful price positioning economics. Another challenge facing WorkSafe will undoubtedly be the trade implications of the UK's withdrawal from the EU. Alongside all UK Business, WorkSafe is grappling to understand the true impact upon the availability and costs of components and hardware beyond the end of this year.
Q. How do your products and services tie into the growing use of automation in manufacturing?
WorkSafe enables workers who can't work from home to safely social distance, and enables their employers to monitor their safety on an automated platform.
Whilst the NHS app is supported by a human element of 'contact tracers', WorkSafe automatically sends data to supervisors to allow them to monitor regular breaches of social distancing and organise staff flow to avoid it. WorkSafe also sends out automatic alerts in real time to employers every time a social distancing breach happens.
Hopes of a vaccine being rolled out in the coming future are encouraging, but the pressing question is how we act now to protect workers in close proximity over the next six months until vaccines are available to everyone. While attention might shift to how to combat a global economic downturn, it is essential that crucial industries like manufacturing are able to continue operating safely and efficiently while we are still under pandemic conditions.
Did you find this article helpful?