Mike Brockman - ThingCo
2021-02-17
3 min read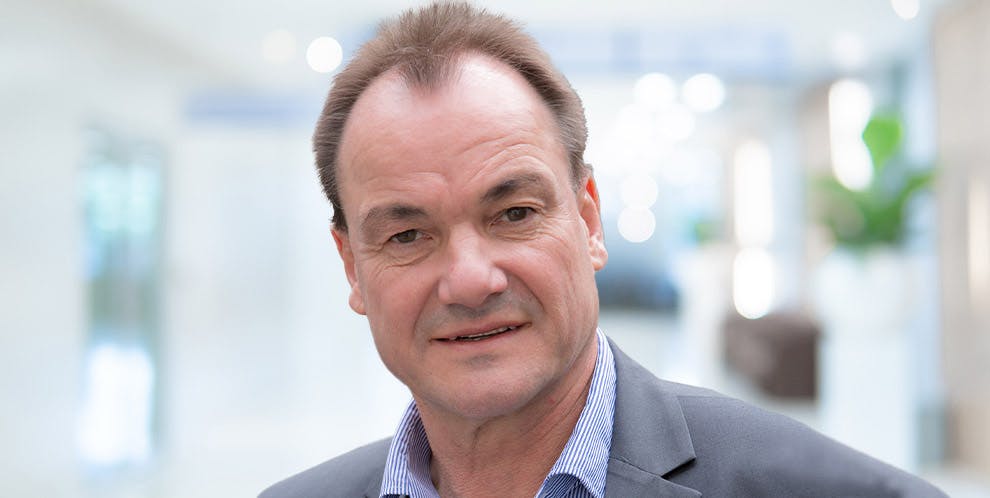 Q. Please can you give me an overview of ThingCo and how the business was founded?
ThingCo is all about next generation telematics. We produce devices that track how cars are driven, feeding back information to insurance companies. 12 years ago, I founded a telematics insurance company called insurethebox, the world's first company selling only black box insurance devices. I built the company from scratch in an environment where people thought of these devices as 'Big Brother' monitoring technologies. While in the US, telematics devices are a common part of the usual insurance offering, in the UK they account for only 3 per cent of the overall market.
It is in this context that I later on founded ThingCo. ThingCo wants to bring telematics to the next level, designing devices that will be much more attractive to consumers in their own right. Consumers are not just buying telematic devices to get cheap insurance, but they see these products as valuable in-car devices. We hope to get rid of the customers' feeling that they are being monitored. Instead, we want customers to understand the benefits of these technologies and invest in them. This includes customers from older generations.
Q. What are ThingCo's main products and services?
One of our latest products, launched in August, is a solar energy device that customers simply stick to the windscreen called Theo. It has no camera but provides a very accurate GPS and a strong crash detection. The device also has its own SIM card and speaker which means it can interact with the driver in a hands-free, safe environment. It doesn't interfere with the connectivity of the car and it can easily be moved from one car to another.
"
ThingCo wants to bring telematics to the next level, designing devices that will be much more attractive to consumers in their own right.
"
Q. What is the main innovation you bring to the market?
Nowadays, technology is all about the IoT revolution and feeding back real time information. We bring to the market a product that is cheap enough that insurance companies can add it to their insurance offering. It is also practical because the customer doesn't need to have it professionally fitted. Most importantly, our devices provide highly accurate data, which create great asset value to insurance companies and provide top services to their customers. This feature, especially when an accident happens, is important for consumers as well, allowing them to achieve the cheapest price and drive more safely and know that help is on the way in their hour of need.
Our products combine several technologies, from GPS tracking to smart crash detection and fast transfer of data. When there is an accident, data is instantly transferred to the accident centre so they can see exactly what happened and how to best help drivers. We are also using voice-in-car technology through Amazon Alexa.
Q. What is the greatest challenge that the company overcame?
In the life of a new company, there are many ups and downs. Our latest product was manufactured using more than 300 components and was designed to use solar energy, which ensures that the product will never run out of battery. Ironically, the biggest challenge we faced was sticking the device on the windscreen of the car and finding the right glue! For many manufacturers, designing the product is the most essential step and in focusing so much on that, they sometimes disregard small details that appear trivial.
Because the device uses solar energy, the solar panel has to face the light, so it has to be placed on the windscreen. Finding the best solution took us almost six months. If you can't stick it on the screen, it doesn't matter how brilliant this device is, it becomes useless.
Q. How do your products and services tie into the growing use of automation in manufacturing?
Although at the moment we are producing external devices, we are working on spin-off technologies that automotive manufacturers could use as part of their future vehicles' development. Knowing that our devices would make their cars safer, automotive manufacturers could redirect their focus on new solutions to environmental issues, which I think are the biggest challenge the industry is facing.
Did you find this article helpful?