Graham Lee - iconsys
2022-06-21
3 min read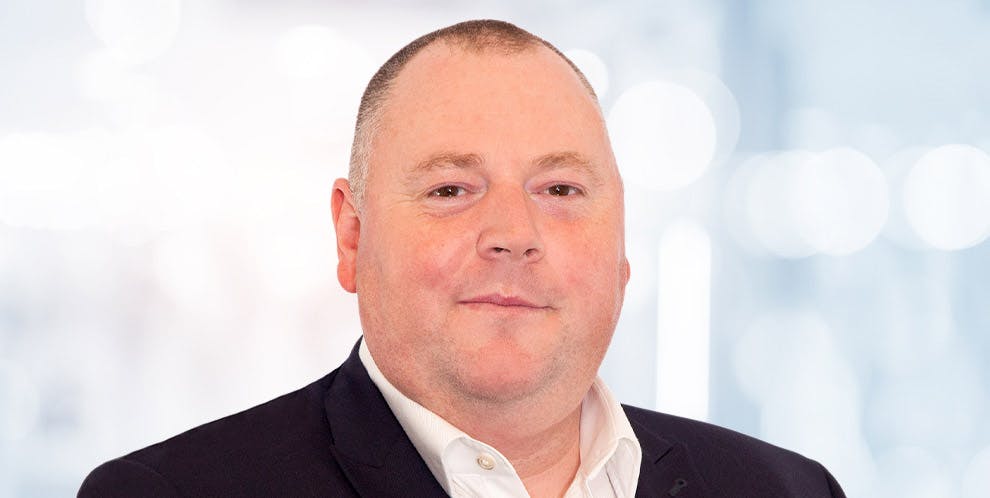 Q. Please can you give me an overview of your business and how it was founded?
Iconsys was formed in 1987 by Trevor and Nick Darrall, who are father and son. The business was primarily in the metals sector, providing software, drives and control panels. Meeting the stringent requirements of this sector, the company expanded on this successful relationship and has been a leading UK automation solutions provider and systems integrator for many market sectors. Well-established and highly respected, we combine innovative technologies with extensive industry knowledge and experience, supporting clients throughout the asset lifecycle to enhance the performance of their business.
Our vision is to lead customers into the digital era through close working partnerships built on trust. We are driven to deliver world-class solutions that inspire change across multiple markets. Being fully independent allows us to pull together unique turnkey solutions that improve efficiencies and enhance the performances of our clients' factory automation journey. Our solutions capture data and present it in a meaningful way, bridging the gap between a factory's OT and IT systems.
Q. What are your main products and services?
We work closely with clients from a wide range of industries, designing and delivering world-class cutting-edge solutions to improve efficiency and profitability. With the use of leading technologies, we work to create a digital twin of the systems we provide to help bring the client's team on board and allow them to share this information with the projects team so that the implementation of a solution is successful.
Having a digital model allows for offline testing and a faster transition from implementation to a fully installed and commissioned system. We supply innovative solutions to a wide array of sectors, including metals, automotive, marine — both ports and offshore — smart infrastructure, board paper and tissue, logistics and warehousing, construction materials, consumer goods, food and beverages, transportation and life sciences.
From simple legacy upgrades of drives, software, SCADA and control panels to fully bespoke turnkey systems for major blue-chip companies, we pride ourselves on giving the most cost-effective and future-proof solution to our clients.
Q. What is the main innovation you bring to the market?
Working closely with many sectors, our wealth of experience and knowledge as a team helps us across a variety of projects to deliver innovative solutions that are unique and bespoke for our clients.
Having in-depth know-how allows for a well-executed project that is delivered on time, safe, reliable and in budget. Sharing our experiences of projects and solutions across market sectors gives us the ability to deliver an agile solution that is also adaptable and designed for future needs.
"
We work closely with clients from a wide range of industries, designing and delivering world-class cutting-edge solutions to improve efficiency and profitability.
"
Q. What is the greatest challenge that the company has overcome?
One of the biggest challenges is maintaining the engineered solution in line with the ever-changing legislation landscape. Working with cutting-edge technology means we are at the forefront of implementing these innovative solutions. We are setting the path for others to follow and therefore we need to have constant reviews of the equipment we use as part of our solution offering.
The solution needs to be cost-effective, but also safe and in conformity with UK standards and those of our clients. As a business, we are continually investing in our employees so that they have the skillset to supply and meet the evolving criteria.
Q. How do your products and services tie into the growing use of automation in the industry?
Being an independent automation solution provider allows us to be flexible with the solutions we offer. One of our core software solutions, AMR Connect™, is for the management and tracking of Autonomous Mobile Robots (AMRs), which allows us to bridge the gap between the OT and IT for our end users.
We use open-source platforms to bring multiple systems together and make the user interface customisable, simple, and easy to understand for our clients. Having information on a system is one thing, but by linking this with other higher-level systems within the business we can bring added benefits to the automation solution, giving greater efficiencies and performance.
Having our own development team and gaining industrial certifications to back up our offering helps us with the digitalisation of plants and the merging of the virtual and physical worlds. We can customise and tailor solutions unique for each business now and in the future.
Did you find this article helpful?