Julia Moore - Reshoring UK
2021-04-12
5 min read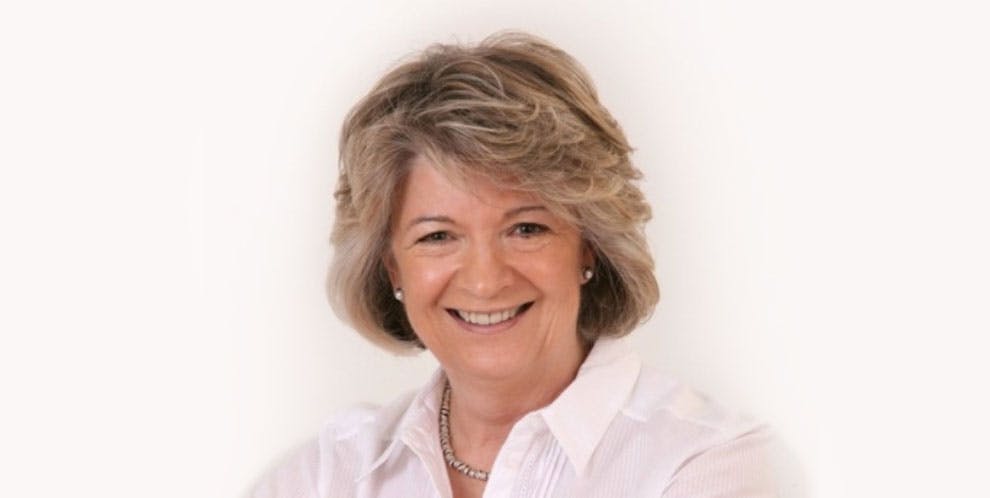 Q. Can you give me some background on Reshoring UK and its aims?
We recently launched Reshoring UK as a digital platform to represent a unique growing collaboration of 33 leading industrial engineering associations and research establishments. One of our key objectives is to connect manufacturers with trusted, accredited UK suppliers capable of providing technical support, specialist products and niche services.
While the Coronavirus vaccination programme is welcome news, the global shock of the pandemic has seriously disrupted supply chains. We understand how challenging it is to set up new supply chains, but manufacturers need to be conscious of the risks to their businesses when the shipping of key components is delayed. It is important that the risks are addressed by manufacturers to avoid the impact that future shocks may have on production and deliveries.
There is significant intrinsic value in making things here in the UK, and numerous opportunities to innovate. As a nation, the UK has an impressive track record, demonstrated by the high number of patents granted each year.
Reshoring UK highlights the skills and resources of UK supply chains and helps manufacturers who are considering domestic production for new projects or when relocating existing work programmes onshore.
Q. What are the challenges that the UK manufacturing sector must overcome to unlock the potential of UK supply chains?
Closer collaboration and deeper networking will help unearth the UK's true potential. Many skilled companies work in highly specialised industries, but they might be able to transfer their know-how to other sectors.
Last year, at the start of the pandemic, we saw this happen. The medical industry and the UK Government made an appeal for companies to manufacture and supply PPE as their suppliers from around the world were not able to satisfy demand. UK small and medium enterprises (SMEs) working in other sectors were able to turn to manufacturing for the NHS.
More of this kind of lateral thinking and cross fertilisation of knowledge would make UK supplier clusters a stronger proposition for original equipment manufacturers (OEMs). They may now recognise that UK suppliers are able to provide quality components in volume and that our SMEs are agile enough to adapt to the current market.
This mindset is already taking roots. According to a recent survey by accountancy and business advisory firm BDO LLP, two thirds of UK manufacturing businesses are planning to introduce dual or multi-sourcing for key components in an effort to avoid the supply chain disruptions caused by COVID-19.
In total, 59 per cent of respondents said that they planned to diversify their supply chains, with 46 per cent saying they planned to create a UK focused supply chain. One third said they would focus on reshoring the manufacturing of goods to the UK. Reshoring UK can help manufacturers identify profitable opportunities.
"
Reshoring UK encourages companies to engage with the national supply chain and recognises its resilience and potential for innovation.
"
Q. How do you think the reliance on overseas suppliers currently impacts the manufacturing industry?
Currently, the reliance on overseas suppliers is very high. However, the world has been shaken by the impact of COVID-19 and manufacturers will be certain to recognise the seriousness of potential disruptions to their global supply chains. These threats need to be assessed now to ensure that the UK can reduce production stoppages.
Manufacturers must also protect themselves against the increasing costs of trading tariffs. Ever since manufacturers began outsourcing production to more competitively priced overseas economies, such as China or India, there has been a race to the bottom. However, the overseas price advantage that enticed many businesses just a decade ago has been progressively eroded.
There are many other factors driving the need to return to UK suppliers, such as the flexibility of local supply, quality issues, lead times, volume demands and easier face-to-face personal interactions.
Of course, we are not expecting that all UK manufacturers will shift entirely to local sourcing, but we strongly encourage them to consider dual sourcing. Unforeseeable events, such as the current pandemic, could happen again and we must devise strategies to mitigate their negative impact in the future. What we are witnessing is that companies, be they homegrown or multi nationals with a strong foothold in the UK, are taking steps in this direction right now.
Q. Can you share some examples of companies that are successfully bringing production back to the UK?
In early January 2021, British bus maker Alexander Dennis (ADL) announced plans to manufacture the chassis for both its BYD ADL branded single- and double-decker electric buses in the UK. Previously, the chassis were produced by a parent company in BYD's factories in Hungary and China and shipped to the UK for assembly. The change will mean that the vehicles will be completely made in Britain.
In 2020, automotive parts manufacturer Albert Jagger reshored the production of almost a quarter of a million fastening components from China. In the process, the manufacturer reduced some of its costs by up to 50 per cent. It sought help from the High Value Manufacturing Catapult, working with the Manufacturing Technology Centre near Coventry to reconfigure its processes, engage with the workforce, become leaner and take on extra capacity in a profitable way.
Meanwhile, Nissan reported to the BBC that its Sunderland plant is secure for the long term as a result of the recent UK-EU trade deal. Nissan will manufacture its powerful batteries in the UK to ensure its cars comply with trade rules, which require that at least 55 per cent of the car's value be derived from either the UK or the EU to quality for zero tariffs. The news was welcomed by Nissan's 6,000 employees in the North East, as well as a further 70,000 people that make up its UK supply chain.
Companies involved in supporting manufacturers with capital machinery and installation are naturally supportive of manufacturing coming closer to home. Andrew Hodgson, CEO of machinery installation specialist Beck & Pollitzer mentioned that he is keen to see the company play the fullest role possible in this initiative. After playing a major part in offshoring for more than 20 years, he is now ready to support the move to bring production back to the UK.
Q. A fun question to end on, who is your tech hero?
My heroes are all the small and medium engineering companies in the UK who stepped forward in such numbers to support the NHS when PPE could not be delivered.
Did you find this article helpful?