Ilhan Kolko - ProGlove
2021-05-25
4 min read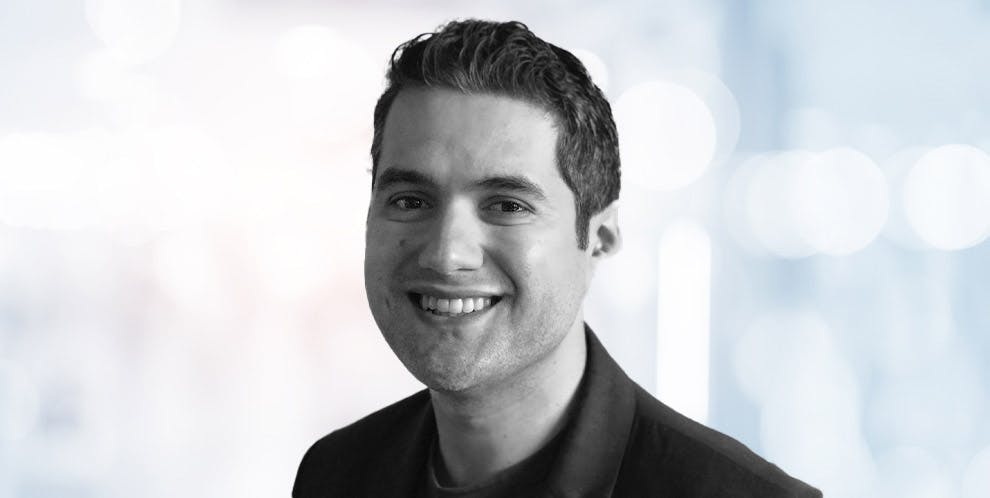 Q. Please can you give me an overview of ProGlove and how the business was founded?
We make industrial wearables to connect human workers to the Industrial IoT. Our story is one of those fun and interesting start up journeys. Our co-founders, who have been school friends, started the business around five to six years ago. They participated in a competition organised by Intel called 'Make it Wearable'. Intel's competition was the defining moment for our company, with our founders coming third and receiving a check in convertible loan from Intel. The rest was pretty much them sleeping in bunk beds and designing the products while travelling the world with the first employees. Along the way they picked up many valuable people, some of whom are still with us, and achieved their goal of creating the lightest and smallest scanner on the market.
Our key proposition comes from the fact that we enable the human workforce to use their hands, playing on the importance of ergonomics. Our scanner and solutions provide valuable insights that secure critical benefits for operational leaders while supplying frontline workers not only with the tools they need, but the tools they love.
We have now penetrated over 80 per cent of the global market, operating in Chicago, Belgrade and Munich with a workforce of almost 200 people. What started as a competition entry by four engineers turned out to be a scale-up company with a global presence and a very robust product portfolio.
Q. What are ProGlove's main products and services?
ProGlove provides an ecosystem of human centred solutions. That is why ergonomics is a key concern for us. We serve the boots on the ground, the shopfloor workers, with scanners and wearables for picking, sorting, sequencing, packaging and assembling. Our barcode scanners are ten times lighter than traditional scanners, which means that workers have to lift up to 1.5 metric tons less per day while always keeping their hands free. But there is more — we also connect the workforce to actionable information for smarter workflows.
With that being said, it is important to stress that our solutions come with access and connectivity capabilities to facilitate IT operators. We can walk into any shop floor anywhere in the world and use our systems to scan items and the data that comes from these solutions can be stored into multiple systems. We have created our own software and firmware that enables this process, including an Android application and an iOS SDK. The reason for building such a robust software capability around the product is to make sure you can just plug and play and start scanning. Another product that we have is called Gateway, a small IoT device the size of a cigarette box which enables connectivity on the shop floor.
Our latest addition to our portfolio is a platform called ProGlove Insight, which makes sense of the data customers collect through our devices. Insight takes that data and, using algorithms, helps find patterns to draw actionable conclusions from the data. The wearable scanners, the access and connectivity solutions and the advanced industrial analytics software are the main solutions we offer.
"
Our products are designed to enhance and augment human capabilities that are needed on the shop floor.
"
Q. What is the main innovation you bring to the market?
I would say ergonomics is the main thing: freeing up the workers' hands. This idea of a human-centred product came from the motivation to give humans a very fair advantage. Needless to say, the products are available in standard sizes that can fit any hand without losing any capabilities of the product.
Furthermore, being able to walk into any shop and having this plug and play approach is paramount. Shop floors are very complex landscapes, and they differ greatly depending on geographical regions. For example, a shop floor from the same company in North America will have different regulations and methodologies than one in the APAC region. Our product is used in any shop floor all over the globe.
Lastly, our bottom-up approach to shopfloor analytics is a key differentiator. This not only narrates a reliable story of your shopfloor operations, it is also a great way to complement and refine the data organizations already have in their WMS or ERP systems.
Q. What is the greatest challenge that the company overcame?
Growth. The product portfolio, geographical growth and people growth. As for any ambitious start-up, the ability to preserve the original DNA and the entrepreneurial spirit while you're growing into different areas of the world and introducing a lot of variants to your culture and products is always challenging. While we think this is the greatest challenge, we also believe it is a fun one to try to overcome.
Q. How do your products and services tie into the growing use of automation in manufacturing?
We strongly believe in human-robot collaboration and our products are designed to enhance and augment human capabilities that are needed on the shop floor. It will be crucial to recognize that humans and robots do not need to be adversaries. In fact, they can and need to collaborate. That is why ProGlove builds the smallest, lightest, and toughest barcode scanners in the world, connecting workers to the Internet of Things. This promotes human-machine collaboration and drives the digitisation of the shop floor.
We are trying to virtualise a physical presence on software to aid the human beings with their wellbeing, ethics, but also to minimise the physical effort they need to do and the amount of errors on the shop floor. Our main goal is to design hands-free barcode scanning to empower a smarter workforce and create a simpler and more efficient manufacturing process.
Did you find this article helpful?