Claire Whysall - Composites UK
2020-01-21
4 min read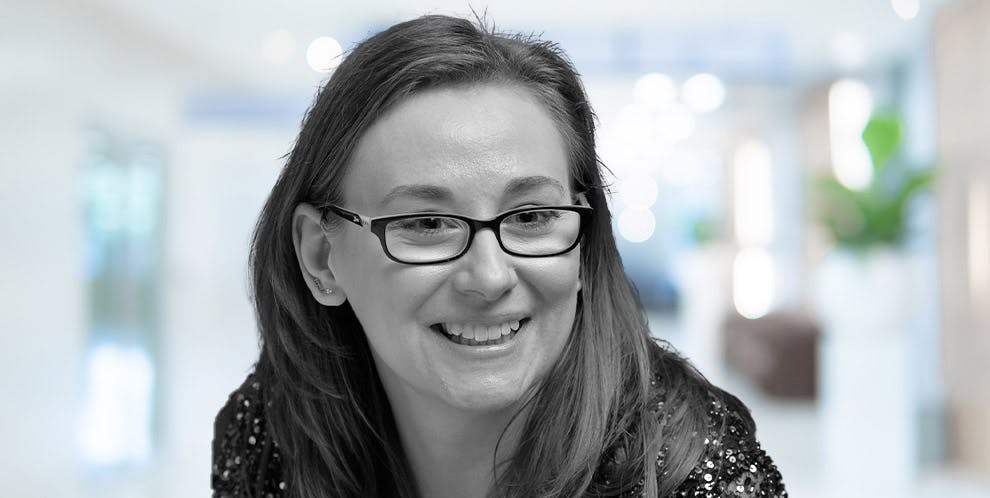 Q. Can you give me some background on Composites UK and its aims?
Composites UK began in 1989 as the Composites Processing Association. As the breadth of our membership increased, we had to adapt and in 2007 we became Composites UK. Since then we have grown at a rate of about 20 per cent a year and now have 380 member companies from the entire composites supply chain in the UK.
Our mission is to both support our members and promote them across the wider industry as composite materials become more widely used in manufacturing. We aim to increase knowledge on composite materials, facilitate networking opportunities to support industry growth and lobby government by forming the Composites Leadership Forum (CLF). The CLF works to influence UK Government, research centres and other associations to ensure the success of the composites industry and the adoption of these materials in wider manufacturing applications.
Q. How do you engage with companies to achieve these aims?
In 2019 our team grew to six after welcoming an SME relationship manager and a membership and events officer. Adding these roles means that we can now offer a more personalised service to our members. We spend a lot of time meeting companies in person to find out exactly what they need and provide it for them.
We hold around 15 networking events a year, from technical seminars to our annual Awards Dinner to give companies the opportunity to find support from others in the supply chain. We also send out monthly email newsletters containing news and event updates to our database of professionals in the industry.
Q. What are the main benefits of using composite materials in manufacturing?
If considered in the early design stages, composite materials can be tailored to suit the application and improve performance. Designers can adapt the reinforcement and matrices used to manufacture a material that has the best characteristics for that use. For example, companies such as Network Rail use fibre reinforced composites for its footbridges because the material is fire retardant and easy to maintain.
"
Considering the role of composite materials earlier in the design process can help to improve product efficiency and reduce material wastage.
"
Q. What is Composites UK doing to support British manufacturers and help them remain competitive in the global industry?
At our events, members have the opportunity to grow their network both in the UK and internationally. We also have an online database called The Hub, which is publicly searchable so that we can easily put companies in touch with each other.
Composites UK is also an affiliate member of Make UK, the Manufacturers Association and we work closely with the Department of International Trade. These partnerships ensure that we always have the latest information about importing, exporting, Brexit and other trade missions and we can share these in fortnightly bulletins.
We are also a member of the European Composites Industry Association (EuCIA) to further our knowledge of the wider industry. As a part of the association we attend regular meetings with other associations across Europe to share our expertise and strengthen relationships.
Q. What do you think are the main barriers to bringing new materials to mainstream industry? How do you help overcome this?
People are often guilty of sticking to what they know. Even in emerging sectors where composites can greatly improve product performance, these materials are relatively new compared to traditional materials. However, as time moves on and analysis on the life cycle of composite materials become more available, confidence in the industry is rising.
When designed and specified appropriately, composites offer a cost-effective solution to a variety of industry challenges. Education on composites is lacking but we are currently finding ways to change that. We recently helped promote the new Composite Technician Apprenticeship, which is now available in colleges across the UK, to show the next generation the future possibilities of composite materials.
We are also working with training providers at all levels to include composites in the curriculum and increase knowledge about these materials. Our website has lots of information available free of charge to give people from any background or education level a basic understanding and also leads to them to where they can find out more.
Q. How do you think advanced materials will change the manufacturing industry in the future?
Composites will have a crucial role in helping to move towards a low carbon economy. Considering the role of composite materials earlier in the design process can help to improve product efficiency and reduce material wastage. Composites offer an alternative to traditional materials with a larger carbon footprint and will help achieve the UK target of zero carbon by 2050.
Q. A fun question to end on, who is your tech hero?
I've always admired Elon Musk for his work ethic. He is always thinking about attention to detail without losing sight of the big picture and is unashamedly himself at all times. He's focussed, driven and believes wholeheartedly in his projects – attributes that we want our members to believe about Composites UK.
Did you find this article helpful?