Ashmita Das - Kolabtree
2019-07-30
3 min read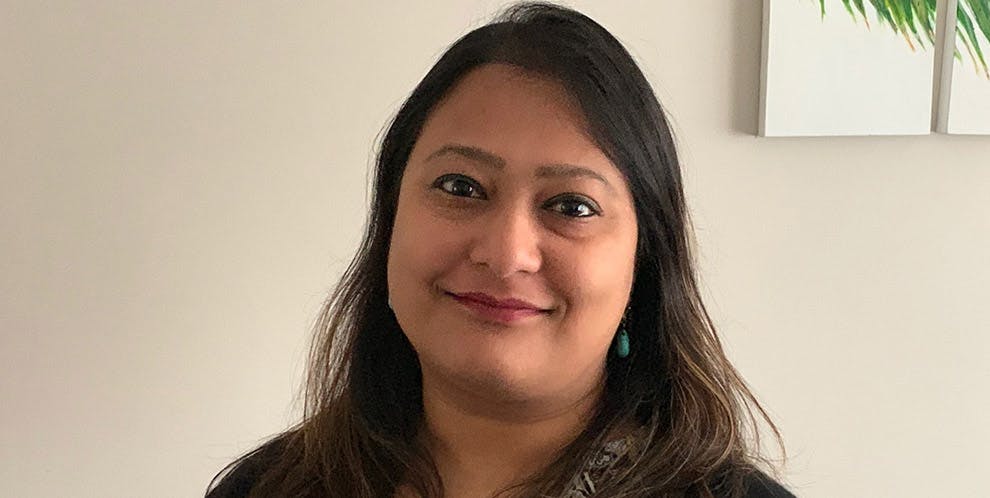 Q. Please can you give me an overview of Kolabtree and how the business was founded?
Kolabtree is an on-demand marketplace that connects scientists and academics with businesses and other organisations that need access to specialised or highly advanced skills. Kolabtree first launched as a concept in 2016 and started growing as a business from 2017 onwards.
The idea came from a time at my previous organisation, when we needed a computer scientist to help us with a project. The process of finding someone PhD-qualified and with the right skill set was very challenging ─ we needed a certain budget before anyone was interested. This made us realise that many businesses are unable to afford and access the expertise they require. All businesses can benefit from access to specialist skills and so we started Kolabtree as a way of linking them to a wider pool of experts, who were willing to work on a freelance basis. Now, we get 250 projects posted on the platform every month and have 9,000+ registered freelancers. Our freelancers typically hold PhDs from reputed institutions like MIT, Cambridge University and Stanford University.
Q. What are Kolabtree's main products or services?
Our product is the online platform that facilitates collaboration between businesses and freelance scientists and academics. Businesses can post their projects and registered freelancers will bid on the project ─ the business can then select the expert that's best suited to the task.
Our freelancers offer a wide of services across 2,000+ subject areas, from data science and statistical analysis to product development and scientific writing. Our customers look for very specific types of experts, ranging from those with experience with crunching data on CO2 emissions to developing image processing algorithms. Whatever it is, Kolabtree can help.
Our growing portfolio of clients include Volkswagen, Sage Publications and Technology Networks.
"
We give organisations of all sizes ─ even a one-person start-up ─ access to experts.
"
Q. What is the greatest challenge Kolabtree overcame?
Given that we are connecting specialised projects with specialised experts, it is can be a challenge to find the perfect fit. As our base of registered freelancers grows bigger, this is becoming easier to do. To streamline the process, our freelancers fill out detailed profiles when they sign up, which includes their work experience, background, list of publications and knowledge areas. This helps us match their expertise with projects that need their skill set.
Q. What is the main innovation you bring to the market?
Collaboration between academia and businesses has forever been driven by big companies and universities. For instance, General Electric, Microsoft and Johnson & Johnson all have the means to hire scientists or join up with universities when needed. However, smaller businesses often don't have the budget to hire someone full-time or may find it difficult to access the skills within a specific geographical area.
Kolabtree is innovative because it changes the status quo. We give organisations of all sizes ─ even a one-person start-up ─ access to experts. Our online platform enables businesses to fulfil needs that they couldn't beforehand at an affordable and manageable cost.
Q. How does your product tie into the growing use of automation?
To implement an automation project, companies require the skills to come up with algorithms, crunch data and write programs. A data scientist can help engineering and manufacturing businesses answer crucial questions and come up with algorithms and processes to make sure the automation project is successful.
Not all businesses will have access to expert data scientists or be able to hire them full-time, particularly as there is a skills shortage. Kolabtree helps businesses access the skills they need to successfully drive their automation projects.
Did you find this article helpful?