The fourth agricultural revolution
2023-01-03
4 min read
According to the World Food and Agriculture Statistical Yearbook 2021, agriculture employed 27 per cent of the global workforce in 2020, with workers from Asian countries accounting for 6 per cent of this number. Agriculture is therefore a vital part of the economy and innovation in the sector would have far-reaching benefits. Industry 4.0 has created the possibility of Agriculture 4.0, but its implementation faces many challenges.
Over the last 50 years, agriculture has been a critical player in Asia's development. The Green Revolution — otherwise known as the Third Agricultural Revolution — brought sharp rises in productivity and income through improvements in mechanisation, plant breeding, fertilisers, irrigation and pest control. This contributed hugely to wider economic growth.
It is clear then that innovation and advancement in agriculture should be an ongoing focus for economic development. The next potential step draws on Industry 4.0, and is being labelled the fourth agricultural revolution by some, or Agriculture 4.0. Automation will play a major role in this development, but its availability and feasibility differ based on many factors, including farm location, size and funds.
Rural agriculture
Smallholder farmers — those who work in small-scale farms that generally support a single family with a mixture of cash crops and subsistence farming — constitute around 90 per cent of all farmers worldwide, with an estimated 80 per cent of food produced in Asia and sub-Saharan Africa coming from smallholder farms.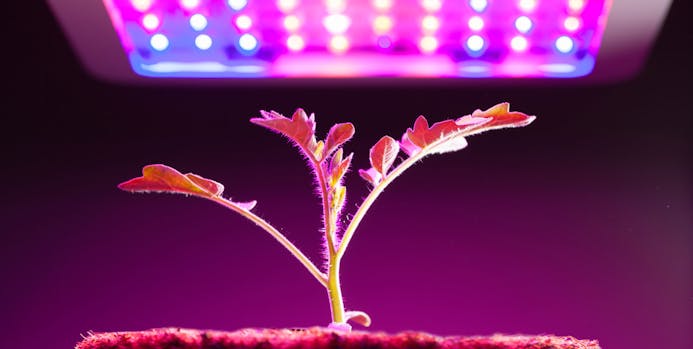 These farms typically suffer from low productivity and yields, are labour intensive, and have experienced labour shortages in recent years as workers move to urban areas to pursue opportunities in manufacturing. Smallholder farmers are therefore in great need of automation technology to boost their efficiency and product quality, while reducing reliance on labour.
Autonomous vehicles may play a big part in automating rural agriculture, whether aerial drones or land-based vehicles such as tractors. These robots can be used for irrigation, spreading of fertiliser or pesticide, seed distribution, and weeding, processes that take hours of hard work when done manually. They can even be programmed to automatically monitor and optimise said processes, which should go some way to improving crop yield while minimising labour.
Farms with uneven terrain, which is difficult for robots to traverse, may benefit from permanent installations, such as the recently-proposed automated agricultural self-propelled platform (AASPP) for the automation of rice growing.
Whether mobile or fixed, automation of this kind will come at a cost, which may be too steep for many smallholder farmers, and many technologies may only be available to large-scale farms, such as corporately-owned plantations.
Solutions with low upfront cost and immediate benefit are therefore needed. These may need to be purpose-designed, such as Ambit Robotics' Agricultural Robots-as-a-service (ARaaS) model, or The Australian Centre of Field Robotics' (ACFR) 'Digital Farmhand' robot, which features a deliberately simple design that facilitates repair and the switching out of modules for a variety of functions, making them very versatile.
Urban agriculture
Urban agriculture involves the cultivation, processing and distribution of food in or around urban areas. This approach lends itself more readily to Agriculture 4.0 technologies, such as robotic automation and the internet of things (IoT), as urban farms are less isolated and more connected in terms of connectivity, mobile coverage and transport links. They can also be designed with robots and automation in mind and, if conducted indoors, offer much more predictable and controllable environments.
For example, Singaporean AgTech and agriculture company Singrow grows strawberries, spinach and tomatoes at their indoor farm. Technologies used to improve yield, reduce cultivation time and use less energy include AI-assisted automated harvesting and pollination systems and automated picking, facilitated by infra-red cameras to detect flowers in full-bloom and product ripeness.
Vertical farming offers a solution to increase output while keeping land use in urban areas to a minimum, which would be a potential roadblock to the widespread adoption of urban farming. Automation will be crucial in these farms to allow easy, fast and safe access to crops located higher up.
What does the future hold?
The road to automation in small rural farms does not look set to be an easy one. However, urban farming may see significant growth in the coming years, promising an easier path toward Agriculture 4.0. Asia is experiencing rapid urbanisation and a growing need to feed its population, and many farmers are already choosing to move from rural to urban areas in pursuit of jobs in manufacturing. This indicates that urban agriculture already has a workforce ready and waiting.
Whether urban or rural, adoption of Agriculture 4.0 technologies will be costly, however there are steps that companies and farmers can take to mitigate some of this expense. The use of older or obsolete systems is one way of achieving this, as these models offer many of the benefits of the latest technology but at a reduced cost.
Did you find this article helpful?