Managing the e-waste crisis
2020-07-22
2 min read
Electronic and electrical waste is fast becoming a global crisis. Worldwide, over 50 million tonnes of e-waste are produced each year.
Shorter product lifecycles, technological innovation and regulatory updates are just some of the reasons that lead to component obsolescence — a term that refers to a situation where the original equipment manufacturer (OEM) no longer produces a given part. For many manufacturers, this means replacing or upgrading plant equipment.
Not only can this be environmentally damaging, it can be costly for businesses to source replacement parts.
If you're a plant manager that does not have an obsolescence strategy, you risk your businesses becoming reactive rather than staying proactive. Instead of waiting for the end-of-life notice from an OEM — and then scrambling to source parts — it's important to consider this at the outset.
Taking a proactive approach to obsolescence management has the added benefit of mitigating for downtime to source and replace parts when breakdowns inevitably occur. In many cases, it can also mean that manufacturers can replace components instead of the entire sub-system, saving money and reducing unnecessary e-waste.
To prepare for obsolescence, plant managers must undertake a thorough analysis of their production systems, audit the lifecycle of their components and identify the biggest risks. Once they know this, they can begin to identify suppliers ahead of time and stock up on parts where necessary.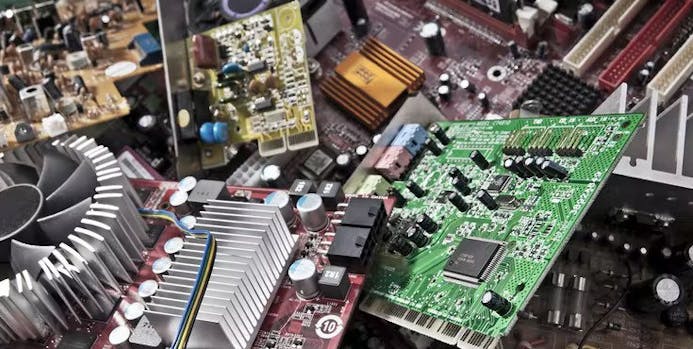 A good obsolescence management strategy also goes hand-in-hand with your plant maintenance strategy. Replacing parts before they become obsolete will extend machinery life and reduce the impact of downtime. By working with a specialist parts supplier, like EU Automation, it is possible to source obsolete parts that may no longer be available from their original manufacturer.
EU Automation's multi-lingual team searches the globe for replacement new and reconditioned parts at the best price and uses its expertise to minimise costly downtime.
To further reduce electronic waste, EU Automation offers another option; customers can "service exchange" their broken part. Essentially, when a part breaks down, the customer orders a new one, like-for-like, with a 12-month warranty. Once they have received the new unit, the customer sends us the old one within seven days. We will then recycle it, reducing the customer's carbon footprint and the amount of e-waste. We may also be able to offer a potential discount on the replacement part too.
While there may be 50 million tonnes of e-waste produced each year, by preparing an effective obsolescence management plan, businesses can ensure they are doing their part to minimise e-waste.
Did you find this article helpful?