COVID-19: Three changes for the engineering industry
2020-08-18
2 min read
Having shown overwhelming resilience in the face of adversity, the manufacturing and engineering sector is one that will be irrevocably changed as a result of the COVID-19 crisis.
Open-source software
It was heartening to see so many manufacturers, during great difficulty, support efforts to manufacture personal protective equipment (PPE) including face visors, masks, ventilators, hand gels and other critical medical supplies.
Many of these devices were created as a result of some creative ingenuity on the part of design engineers — including one UK company turning ordinary snorkeling masks into respiratory ventilators for coronavirus patients. However, the vast majority of parts created by manufacturers used open-source, readily available designs, including those that can be 3D printed.
Open-source software is nothing new, and engineering already has a rich history of free and open-source software (FOSS) with the likes of Linux, MySQL, Apache, Eclipse and OPC-UA being used in creating many of the fundamental industrial systems we have available today. However, we expect to see a growing trend towards its use in design engineering, whether that's for robotic tools, motor design and simulation, or 3D printing low-cost precision microscopes.
Remote working
While the pandemic resulted in nearly half of the UK workforce working from home, this has largely been impossible for businesses in the manufacturing and retail sectors. Further afield, in Germany, about 25 per cent of the country is working from home as a result of the pandemic, up from about 12 per cent a year earlier. What's more, German Labour Minister Hubertus Heil has proposed legislation to give employees the legal right to work from home even after the crisis is over.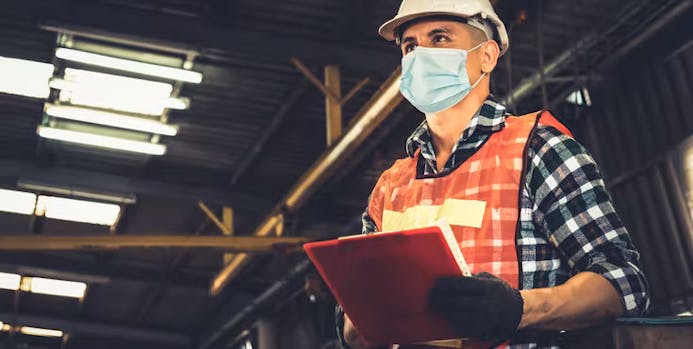 It's no surprise then that, according to a survey by research firm Leesman, of the 52,240 people working in the manufacturing and engineering space in the UK, 53 per cent have no home working experience.
While we may not see staff in manufacturing businesses turn to home working on the same scale as office workers anytime soon, we will see the rise in the use of remote process and control software. This will be particularly useful in industrial alarm systems that can send SMS alerts to critical staff on detection of an alarm condition. Staff can then acknowledge these alarms and remotely login using any device, whether it's a smartphone, a tablet, or a desktop PC, to rectify the issue.
Diversified supply chains
China's economy shrank by 6.8 per cent in the first quarter of 2020 as a result of the COVID-19 lockdown. It was the first decline in the country since at least 1992 and had a knock-on effect on businesses around the world that rely on Chinese suppliers.
In response, the World Economic Forum explained that, "One likely consequence is that global firms will diversify their supply chains in the future, instead of relying only on China. Manufacturing hubs such as Vietnam, Mexico, and India are likely to benefit from that shift."
This move to diversify and decentralise their supply chains makes it even more important that manufacturers do so while strengthening their relationships with industrial parts suppliers such as EU Automation. Being able to source the right new and used parts from suppliers quickly could prove critical when facing disruption such as that caused by the pandemic.
The manufacturing and engineering sector is set to change irrevocably following the events of 2020. By adapting with the right automation systems, working practises and supplier relationships, businesses can bounce back stronger.
Did you find this article helpful?