Tim Shepheard-Walwyn - Sprint Reply UK
2022-05-17
4 min read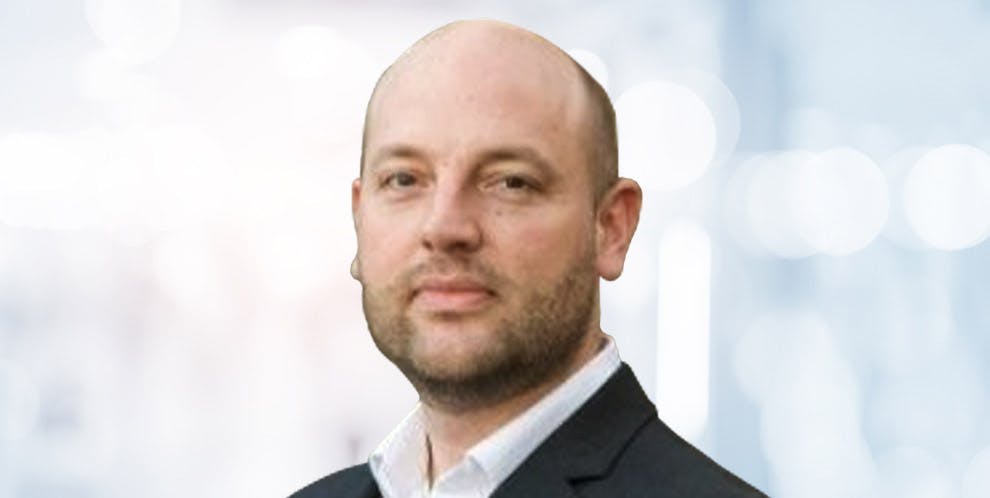 Q. Please can you give me an overview of Sprint Reply UK and how the business was founded?
Sprint Reply is part of the global Reply Group, where Sprint is the company brand that focuses on automation across all sectors.
Our mission is to help our customers interface with their business systems through optimisation and transformation of their business processes. We want them to improve their business strategy using the latest technology to eventually automate it. We want our clients to gain a clear end-to-end understanding of their business.
The Sprint brand began in Italy and we are cloning the success we've had there into other markets such as Germany, Belgium and the UK. Our goal is the same in all regions — spreading the concept of end-to-end automation.
Q. What are Sprint Reply's main products and services?
We base our services on two key pillars. The first pillar is business process optimisation and automation. We work with clients to help them self-identify how their organisation works, and how we can optimise their processes. We analyse every business process, like managing shipment notifications, scanning and filing receipts from suppliers, and evaluating the efficiency of the human factor. What we sometimes find is that we almost teach people to optimise their processes themselves and empower their business with a culture of innovation.
The second major pillar is around conversation interfaces. We are delivering a lot more than just chatbots, we are offering companies a way to engage with their employees and their customers in an omnichannel experience. We help clients manage queries via website or internal Internet, as well as sync up all the details or dispatch notifications via SMS, automating the agent behind all of these actions.
Q. What is the main innovation you bring to the market?
It is probably our approach to automation issues. I think one problem with automation is that very often people want to automate their processes without really thinking about their needs and existing strategy. We want to encourage companies to look for opportunities and processes improvement before starting their automation journey.
Our approach involves yielding results very quickly rather than spending time finding the perfect process. Involving the right stakeholders, rolling out a solution very quickly, empowering businesses to make continuous changes is going to yield something that is beneficial in the long term.
I think we also bring a unique method for our conversation assistance. We have a framework that lets us roll projects out very quickly and enables a long tail of adoption that allows us to continuously optimise the process. Our mindset is that an approach should never really finish but continue as new milestones are being achieved.
We do the end to the end very well, but we are also mindful of what happens at the end and how to empower that result to be a living and breathing enhancement, which is quite unique in the industry.
"
Our mission is to help our customers interface with their business systems through optimisation and transformation of their business processes.
"
Q. What is the greatest challenge that the company overcame?
The biggest challenge we encountered had to do with one of the conversational agents that we had to deploy for a major European airline. During the early stages of the COVID-19 pandemic, when things were very chaotic, we had to devise a solution that would help the company deal with the enormous amount of queries they received at that time.
We set ourselves a target of three weeks for developing the project and engaging with the business. This was the starting point of our model for agile services with an early launch date. In a fast-moving situation with regulations changing we couldn't approach the issue in a traditional way, so we had to find a way to work together, but also not cut the corners of governance. We created a model to do updates three or four times a day in a structured, safe and scalable way and crowdsourced the continuous optimisation of the service from the company's customers.
For us, that was probably our biggest challenge, but the results spoke for themselves. From an AI perspective, we achieved up to 99.8 per cent accuracy, which is a great result for a chatbot.
Q. How do your products and services tie into the growing use of automation in the industry?
We are trying to disrupt the status quo of how automation is tackled in organisations. For example, robotic process automation (RPA) used to be something very niche and back-office, but it has quickly become mainstream. We are grabbing this opportunity and guiding our customers to make the most of it. The future of innovation lies in helping customers set up their own centres of excellence to empower their own developers.
In manufacturing, the inherent business processes are very complex, but the people who understand them best are the ones engaging with them daily. We want to empower these people to roll up their sleeves and optimise their own work. For me, it's all about tying into the current trends and helping people become more agile and empowered.
Did you find this article helpful?