Gideon Richheimer - AutoFill Technologies
2022-03-09
3 min read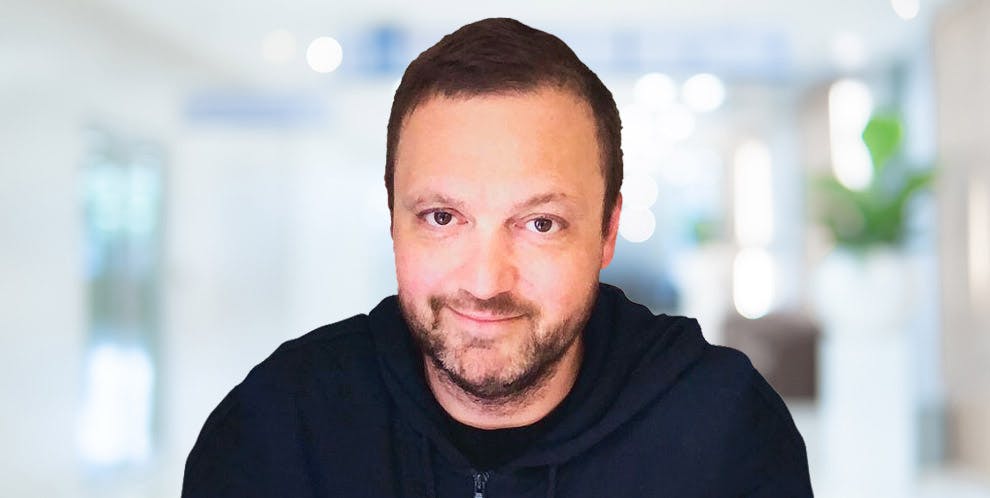 Q. Please can you give me a brief overview of your company and how the business was founded?
AutoFill as a business idea began to take shape in my head after I visited some of my old partners and customers and saw how inefficient they were at inspecting their vehicle fleets — currently, the vast majority of object inspections in the automotive sector are performed by humans. I saw an opportunity to address a market pain point, and in 2019, AutoFill was born.
At AutoFill, we have pioneered an AI-powered, multi-sensor solution that identifies anomalies and performs evidence-based analyses of an object. It captures data synchronously, at high frame rates, while the object passes the sensor suite. Through computer vision and machine learning, the algorithm extracts relevant information from the object and reports any anomaly detected. This removes the need for human involvement and significantly reduces the risk of error, increasing the accuracy of quality standards within the automotive and rail industries.
Q. What is the main innovation you bring to the market?
Firstly, our algorithm-based approach. Secondly, the lightweight aspect of our solution — it is a relatively small piece of hardware that can seamlessly be integrated into a company's current operational process, whereas existing automated solutions, although I could only speak highly of them, are costly and require substantial space and infrastructure to function.
Last but not least, due to our advanced technology, our solution can work in any light condition, indoors and outdoors, whilst most technologies are dependent on how light reflects on objects.
Q. What is the greatest challenge that the company overcame?
I believe our greatest achievement has been to turn something that started out as a business theory and a complex concept, that is to build a lightweight, automated inspection tool with built-in multi-sensor data fusion, into a successful startup, all underpinned by academic research — which is not an easy thing to do.
We strongly believe in and have always looked at things from an academic perspective, working collaboratively with some of the world's finest research minds, and that's what has made us a successful company.
"
Our product leverages the growing use of automation in the automotive and rail industries to offer a solution that significantly raises safety and accuracy standards, resulting in huge financial savings for the enterprise.
"
Q. How do your products and services tie into the growing use of automation in the industry?
There's been a big push to use automation to fill the shoes of humans in object inspection, which I believe will only gain strength in the future, as lots of different businesses can benefit from it. Think about it, in many industries, a faulty product that has been released in the market can cause significant losses, both in costs and reputation.
Our product leverages the growing use of automation in the automotive and rail industries to offer a solution that significantly raises safety and accuracy standards, resulting in huge financial savings for the enterprise. Generally, identifying object anomalies at an early-stage results in fewer waste, increased customer trust and higher-quality offerings.
Q. What technology had the biggest positive impact on your business? Would you recommend it to other manufacturers in your sector?
Artificial intelligence is what made AutoFill into the successful business case it is today — it is, without a doubt, our key selling point.
Through AI, our algorithms autonomously predict when and where anomalies or disruptions may occur. Additionally, we're not limited by time as computers don't clock in and out. AI also allows for our solution to perform its service indoors or outdoors, meaning it is not dependent on weather or light situations.
I would highly recommend manufacturers to incorporate AI-powered inspection solutions into their existing workflows where possible, as it is completely evidence-based and therefore adds objectivity to object analysis. The objectivity of a report is extremely valuable to businesses because it creates operational consistency.
Q. How do you envision the future of your industry in ten years from now? How will emergent technologies shape the sector in which you operate?
I predict that in ten years from now, deep tech — the marriage between science and technology through academic research — will dictate every aspect of product innovation. And when deep tech ties into advanced hardware, that's where magic truly happens.
This is an informed guess, as I've observed that even non-deep tech entities, such as investors or market organisations, are now more interested in what deep tech is and have started to gain a better understanding of its value.
Did you find this article helpful?