Gabriel Aguiar Noury - Canonical
2022-08-17
3 min read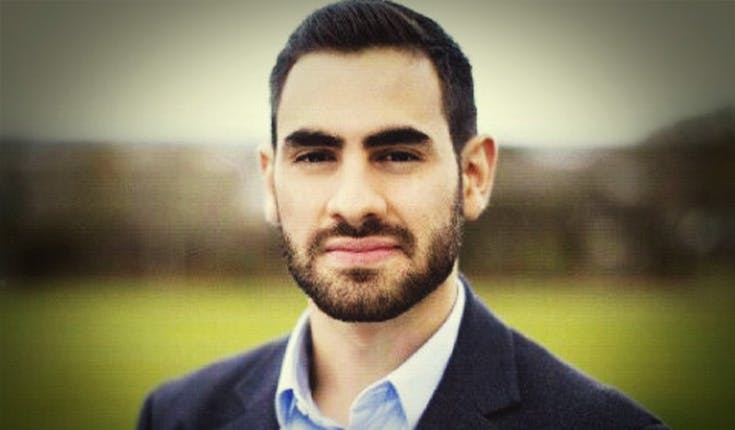 Q. Can you give me an overview of your business and how it was founded?
Canonical's story began in 2004, when a team of Debian developers, led by our CEO Mark Shuttleworth, founded Canonical together. Its mission was to create an easy-to-use Linux desktop called Ubuntu.
Whether you are a student in India or a global bank, you can download and use Ubuntu free of charge. Ubuntu is the leading open source operating system for container, cloud, and hyperscale computing. Most public cloud workloads use Ubuntu, as do smart gateways, switches, self-driving cars, and advanced robots. Canonical provides enterprise security, support, and services to users of Ubuntu.
The Ubuntu desktop is the world's most widely used Linux workstation platform, powering the work of engineers across the globe. Ubuntu Core, a variant of Ubuntu optimised for embedded computing environments, powers robots, drones, IoT devices, kiosks and more, setting the standard for embedded Linux. Ubuntu Server is the reference operating system for the OpenStack project, and a hugely popular guest OS on AWS, Azure and Google Cloud.
Q. What are your main products and services?
Canonical offers a range of products and services, all based on open source. These include Ubuntu, our Linux distribution for Desktop, as well as Ubuntu Core, its optimized version for edge devices. It also provides containerisation solutions and software management infrastructure to those deploying IoT and embedded devices to market. Canonical also has a wide portfolio related to Kubernetes, Juju, OpenStack, and Charmed Kubeflow among others. At the core of all the products is open source and the security to empower developers while protecting their work.
Q. What is the main innovation you bring to the market?
Our main innovation comes down to our open source approach. It offers a common language, which allows businesses to adapt quickly and evolve their infrastructure at scale. It also makes it much easier for developers to collaborate together, improving services for the collective betterment of all open source-based organisations. Open infrastructure benefits everyone, and a rising tide lifts all boats.
This has allowed Ubuntu to become the foundation for many open source projects, from machine learning to robotics. These projects find in Ubuntu a platform for innovation. With each release of Ubuntu and our suite of products, our users get to leverage the insight of this community of projects and developers. This accelerates development time while keeping our diverse community engaged.
"
We innovate to support every robotics and IoT company deploying products and services to market. This accelerates the automation of every industry, making process automation more accessible for small and medium companies.
"
Q. What is the greatest challenge that the company overcame?
Our biggest challenge when Canonical was founded in 2004 was to make the case for open source. In 2022, open source is increasingly ubiquitous, and Canonical and Ubuntu have played an important role in making this happen, but our challenge has always been making sure that the benefits of open source are available to everyone, and in every sphere.
Today, our portfolio of technologies has accelerated the adoption of open source, and the ability to use Ubuntu across multiple different verticals and applications is a benefit for developers. Take for instance embedded devices: Ubuntu is a popular choice for development, but Ubuntu and Ubuntu Core also run inside a wide range of IoT, embedded and smart devices, from autonomous cars to drones working in space and the latest humanoid robots.
Q. How do your products and services tie into the growing use of automation in the industry?
For more than a decade, Ubuntu has provided the best development environment for robotics developers. Together with Ubuntu Core and Snap — fully confined embedded containers — developers can easily build and securely deploy their devices. For the software management of your device, the IoT Snap Store allows developers to unlock the reliable and widely used update infrastructure of Ubuntu applications in their robots and embedded devices.
These tools allow developers to reduce time to market as well as the operational expenses of managing software. It increases the security of devices, opening new markets to developers while keeping the privacy of its users secure. As a whole, our tools have supported the go to market of many companies that today are automating industries around the world. Robotic arms running on Ubuntu can be found in applications from autonomous mobile robots in warehouses to medical robots in labs.
We innovate to support every robotics and IoT company deploying products and services to market. This accelerates the automation of every industry, making process automation more accessible for small and medium companies.
Did you find this article helpful?