Reducing our environmental impact
2020-04-15
5 min read
In 2019, the European Parliament declared a global climate and environmental emergency after scientists warned that the world may have already crossed a series of climate tipping points. Companies are now racing to find ways to reduce carbon emissions and as one of the biggest contributors, the manufacturing industry must play its part.
The world is on track to consume four Earths' worth of resources by 2050 and CO2 emissions must be cut nearly in half by 2030 to safeguard the planet from additional threat of climate change.
Manufacturers now have a responsibility to reduce carbon emissions, both to reduce its negative environmental impact and because of consumer opinion. Research by FMCG Gurus found that 64 per cent of 20,000 global consumers that took part in the survey are concerned about the environment, 61 per cent of those surveyed say that brands should do more to protect the environment.
Manufacturers should also consider how the opinion of younger consumers will impact their future. For example, research by inRiver found that 20 per cent of surveyed consumers only buy sustainable products and 63 per cent of people will stop using a brand if they know it negatively impacts the environment.
As consumers' expectations change, manufacturers must make a conscious effort to reduce emissions and deliver more sustainable products to secure their future.
Manufacturers' concerns
The European Union has set out a long-term strategy to reach the goal of making Europe carbon neutral by 2050. The strategy clearly shows how investing in technology, educating people and adapting industrial policy can help all industries to achieve these targets. Despite this strategy and evidence that carbon neutrality can be possible by 2050, some manufacturers are still sceptical about the efficiency of sustainable alternatives to their current processes.
Some companies are reluctant to invest in new materials or develop processes because they cannot guarantee its success. Implementing new machines or tools can be costly and requires time to ensure employees are properly trained and feel comfortable with new processes.
However, manufacturers that invest in sustainable technology will also be investing in the future of the company. Improving efficiency is the best way to improve sustainability, so as manufacturers introduce more automation to the factory, they will see an improvement in productivity but a reduction in costs in waste and energy.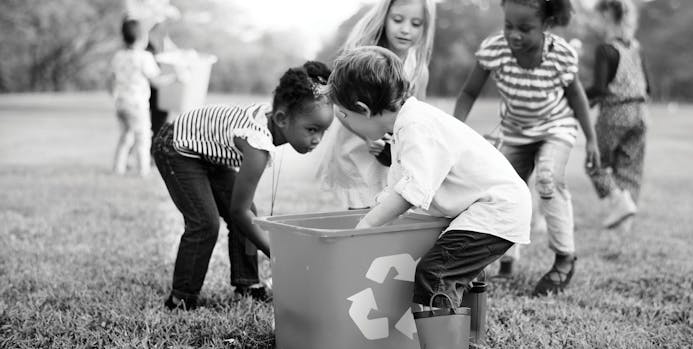 Circular economy
Traditionally manufacturers follow a linear economy with a mindset of take-make-dispose, promoting the throwaway culture that has negatively impacted the world's natural resources. Manufacturers that want to reduce their environmental impact should consider how tapping into the circular economy can change our approach to producing and disposing of goods.
The circular approach focuses on the five R's — repair, reuse, refurbish, re-manufacture and recycle. The goal is to keep products out of landfill by using resources, products, parts and materials in new and effective ways to extend material lifespan and reduce a company's contribution to global waste. Manufacturers should consider the areas across the supply chain where they can implement circular economy concepts while boosting productivity to start making an impact.
Henkel
Manufacturers that are reluctant to invest in new, more sustainable, systems can look to energy efficient facilities for inspiration. German adhesives technology expert Henkel, has taken a visionary approach to supporting environmental progress for over 140 years, developing innovative products that will help end users reduce their carbon footprint.
Recently, the company introduced a range of adhesives and coatings that can improve the recyclability of flexible packaging and use recycled content in new packaging. For example, the company developed its Loctite GC10 solder paste to extend its shelf life without refrigeration, reducing product waste and eliminating the need for processes with a high carbon footprint such as refrigerated storage and shipping. Henkel also collaborated with plastics manufacturer Borealis and Borouge to develop more sustainable flexible packaging that maintains shelf appeal while lowering the overall carbon footprint of packaging.
The company has a long-term vision to become climate-positive and reduce its carbon footprint by 75 per cent by 2030. Switching to renewable energy sources, investing in sustainable raw materials and helping partners and suppliers to set efficiency targets is already helping them to achieve this goal.
Henkel demonstrates to other companies that investing in sustainability across the supply chain can reduce environmental impact, reduce costs and also benefit other people in the supply chain, such as partners, suppliers and customers.
Sustainable technologies
Reducing carbon emissions does not always require a complete overhaul of a facility. Investing in technologies that can integrate into the current assembly line can help manufacturers to make positive changes immediately. Advanced technologies such as sensors, predictive analytics and cloud computing can reduce the environmental impact of a manufacturer's current system by finding areas of the supply chain that are not running as efficiently as possible.
Manufacturers can connect smart sensors to equipment across the factory and monitor areas such as machine performance and energy usage. Many households use smart meters to reduce their utility bills and manufacturers can use similar technology to determine if they can be more energy efficient. Smart electricity, water and gas meters connected to the Internet of Things (IoT) provide accurate usage data that manufacturers can use to identify where they can reduce consumption and reduce costs.
Looking Ahead
Many manufacturers are already making great progress in the fight against climate change. However, there is still a long way to go to reach the goal of a carbon-neutral world by 2050. To make this target possible, more manufacturers must set clear sustainability goals, consider how to use more ethical materials and energy sources and invest in technologies that can help improve efficiency and reduce waste.
Did you find this article helpful?