Diversifying the engineering workforce
2022-03-08
5 min read
In an exclusive interview for AUTOMATED, Jonathan Wilkins talks to Benita Mehra, president of the Women in Engineering Society (WES), a charity that works with educators, employers and influencers to encourage the gender balance and meet the skills demand required by engineering organisations today.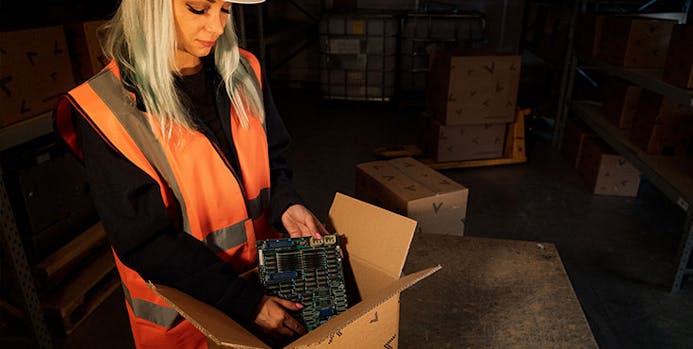 AUTOMATED: Can you give me some background on the Women in Engineering Society and its aims?
Mehra: Back in 1919, a small committee drawn from the National Council of Women was created to get women into work, enabling men to be released as part of the war effort for the armed forces. This group of influential women had government backing and were there to enable women to develop their skills as they took jobs in ammunition plants and other technical facilities.
The society has three main aims — support women and help them achieve their potential, encourage and promote the education and application of engineering and work with organisations to promote and sustain a gender balance in the workplace.
AUTOMATED: How do you engage with companies and women to achieve these aims?
Mehra: We host events across the country to support engineers and develop their skills. One such event is the student conference over two days that attracts up to 130 female students who are taking science, maths or engineering degrees or even post doctorates. AUTOMATED: How do you think automation will impact the day to day jobs of current engineers?
AUTOMATED: How do you think automation will impact the day to day jobs of current engineers?
Mehra: Manufacturers in the UK have been using automation for a while to optimise processes in both production and logistics. As we move towards the future, driverless cars, greater use of robotics to aid medicine and support the aging population.
We may be seeing more automation in the workplace, however people are still needed as there is visible shortage of staff in manufacturing and engineering. So, we need to use our skills to mechanise the mundane with robots and look increase, where possible, creative jobs for us all.
AUTOMATED: What are the benefits of having a more gender balanced workforce?
Mehra: We want the engineering sector to reflect the diversity of society and promote creativity within each sector. A diverse workforce will also prove more beneficial to the business.
A report by Mckinsey found that improving gender equality could add £12 trillion to global gross domestic product (GDP) by 2025. In its Diversity Matters report, Mckinsey also discovered that companies that are gender diverse are 15 per cent more likely to achieve financial returns around the industry average.
Companies must address the evident skills gap. Promoting a gender and ethnic diverse workforce is the best way to do this.
AUTOMATED: How is the UK doing in recruiting female engineers compared to the rest of the world?
Mehra: Unfortunately, the UK does lag behind many countries in Europe and Asia. In India, 30 per cent of the engineering workforce are women, and 44 per cent are women in China. In the UK, up to twelve per cent of the engineering workforce is female.
When looking at countries that have more equal ratios of women to men, you can see that education was influential. In Eastern Europe and developing countries, they prioritise teaching maths and science over humanities subjects to give children the best chances of getting a well-paid career.
AUTOMATED: What do you think companies could do to encourage younger people to get into engineering?
Mehra: Companies are doing a lot to encourage more people into engineering careers. They host open days, visit schools and help teachers with education. However, as a nation we can still do more to encourage children to choose STEM subjects.
Children are most influenced by peers and parents, so parents should take a lead and get children to take up activities involving science. From exhibitions in technologies, science museums to coverage of Tim Peake's mission into space there is a plethora of material, in real life and online, that can inspire the engineers of the future.
AUTOMATED: A fun question to end on, who is your tech hero?
Mehra: I have a couple and they happen to be men – the first is Bill Gates, as a philanthropist he is now using his extensive wealth to tackle socio issues, particularly Alzheimer's disease. With life expectancy ever increasing, we need to find ways to ensure that as we age the quality of life remains. My second is will.i.am. He is a role model in wanting to spread the word of STEM through the i.am angel foundation and helping youngsters achieve their dreams.
Did you find this article helpful?