Aerospace & Automotive
The aerospace and automotive sectors are two major advanced manufacturing industries. Though they are well established, both are subject to rapid change, influenced by regulations, demand and technological advances. Many aerospace and automotive manufacturers take advantage of the long lifespans of their equipment, choosing to replace parts instead of fitting an entirely new production line. EU Automations in depth report highlights this alongside the biggest challenges faced by industry over the next decade.

1. Spotlight on aerospace and automotive
The aerospace and automotive sectors are two major advanced manufacturing industries. Though they are well established, both are subject to rapid change, influenced by regulations, demand and technological advances.
The first steam-powered automobile hit the streets in 1769. Early automotive history is defined by the mode of propulsion, moving from steam to a hydrogen combustion engine, the four-stroke petrol engine and now the electric car. Automobiles were famously first mass produced by Henry Ford in 1913, who broadened their appeal to a much wider range of customers.
Since then, industry has boomed and now accounts for twelve million jobs in Europe, eight million in the US and more than five million in Japan, according to a report by McKinsey. There have been rapid changes in the automotive industry in recent years, many centred around the development of driverless vehicles. The industry has been adding automated features to vehicles to aid human drivers for years but is now testing the possibility of fully autonomous vehicles taking to the roads.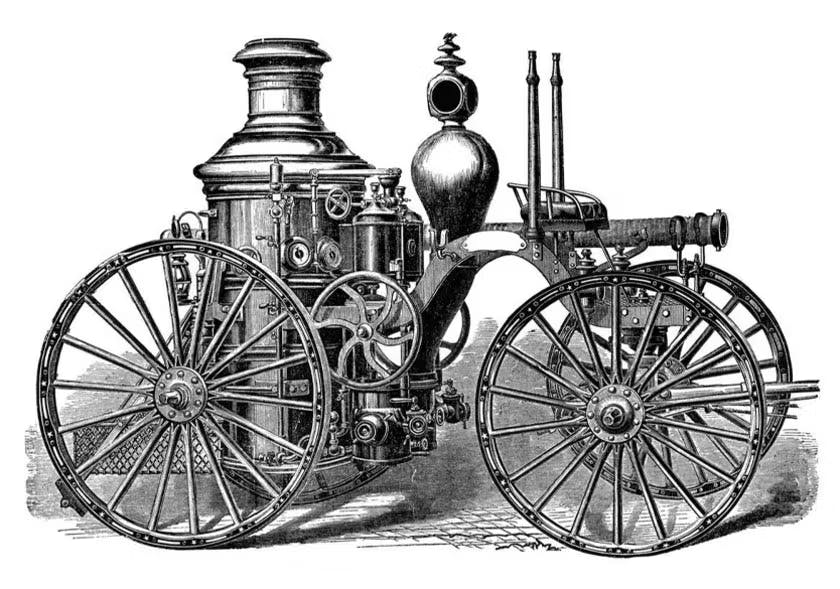 Looking back at the aerospace industry
The aerospace industry dates further back than the Wright brothers' famous first flight in 1093. Some argue it began over 2,200 years ago with the first manmade kite. The first human-carrying flight technology was the hot air balloon, introduced in 1783 by the Montgolfier brothers. The industry now encompasses manufacturers worldwide, who make aeroplanes, helicopters, military aircraft, missiles, rockets, spacecraft and satellites.
Improved manufacturing processes and technologies have been a driving force for the automotive and aerospace industries. As a result, manufacturers are producing transport with better speed, efficiency and capabilities. Manufacturing processes are improving, to make production cheaper, quicker and more environmentally friendly.
Compliance
Both industries require thorough quality testing and regulatory certification and compliance to ensure aircraft and vehicles are as safe as possible. They also require advanced materials, electronics and mechanics. In industries like these where accuracy is vital, manufacturing must be precise ─ automation is therefore more common in the aerospace and automotive industries than in many other sectors.
Automation removes the potential for error and improves traceability. Components and parts can be tagged and traced throughout manufacture, quality assurance and testing. The ensures parts are made to specification and fit-for-purpose.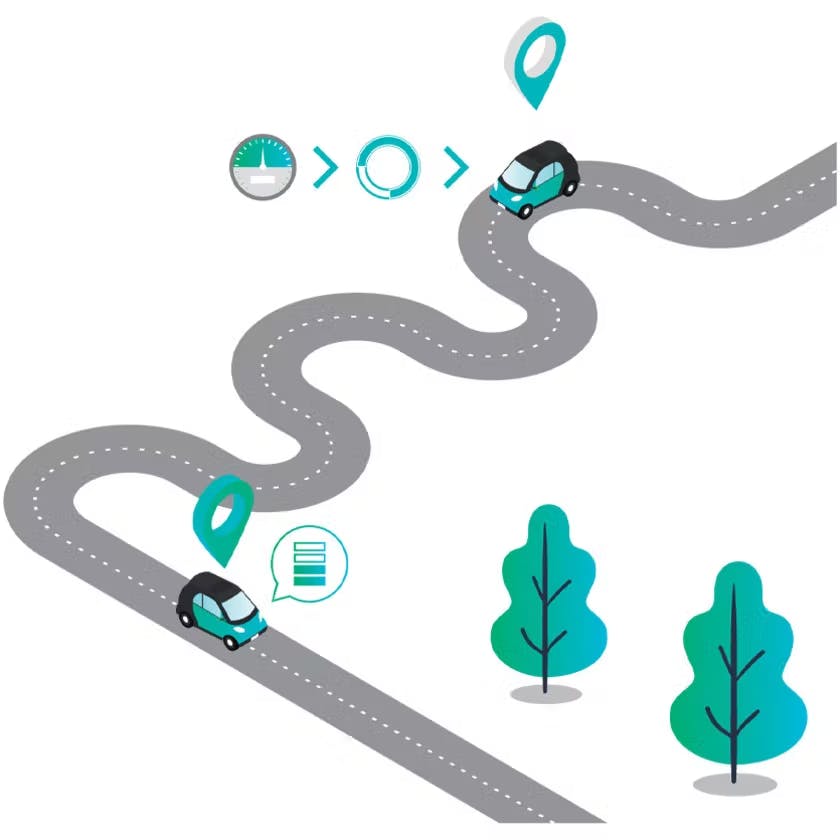 Internet of Things (IoT)
Connected and communicating equipment and systems are increasing in popularity across manufacturing. In the aerospace and automotive sectors, IoT technology is being used to improve quality, reduce time to market and cut costs.
Manufacturers are cutting out manual tasks and increasing the amount of real-time analysis. Quality-assurance was typically performed post-production but testing and diagnostics can now be done in real-time. This means that any defects can be detected and corrected on the assembly line, reducing bottlenecks at the end of the line and wasted parts or components due to error.
IoT also improves an aerospace or automotive manufacturer's maintenance strategy. By collecting data from connected sensors on the factory floor, problems with equipment, as well as the product, can be detected in real time. This means they can be detected ahead of a machine fault, reducing downtime.
Additive manufacturing
Additive manufacturing (AM), also known 3D printing, is transforming the design, development and manufacturing processes used in the automotive and aerospace industries. According to Global Industry Analysts, the global AM market is expected to reach 9.6 billion dollars by 2020.
AM allows the production of parts with extremely complex geometries, which can lead to weight reduction. AM can be used to simplify parts, which means assemble is streamlined into a more efficient process. To take advantage of the benefits, Ford prints 200,000 parts each year on its 14 industrial 3D printers in Michigan.
Both industries have typically suffered from long lead times ─ additive manufacturing offers rapid prototyping and production so can speed up development time. According to Ford, AM has cut the waiting time on the model of a complex component, the intake manifold. Traditional methods of manufacture required a four-month wait and a cost of 500,000 dollars for a prototype, but can be printed in four days for 3,000 dollars using additive manufacturing,
Newer machines for metal and plastic 3D printing are decreasing the costs attached to the method of manufacturing, so more companies can benefit from the technology. It could also impact the aftermarket segment of the automotive industry, producing niche parts to order.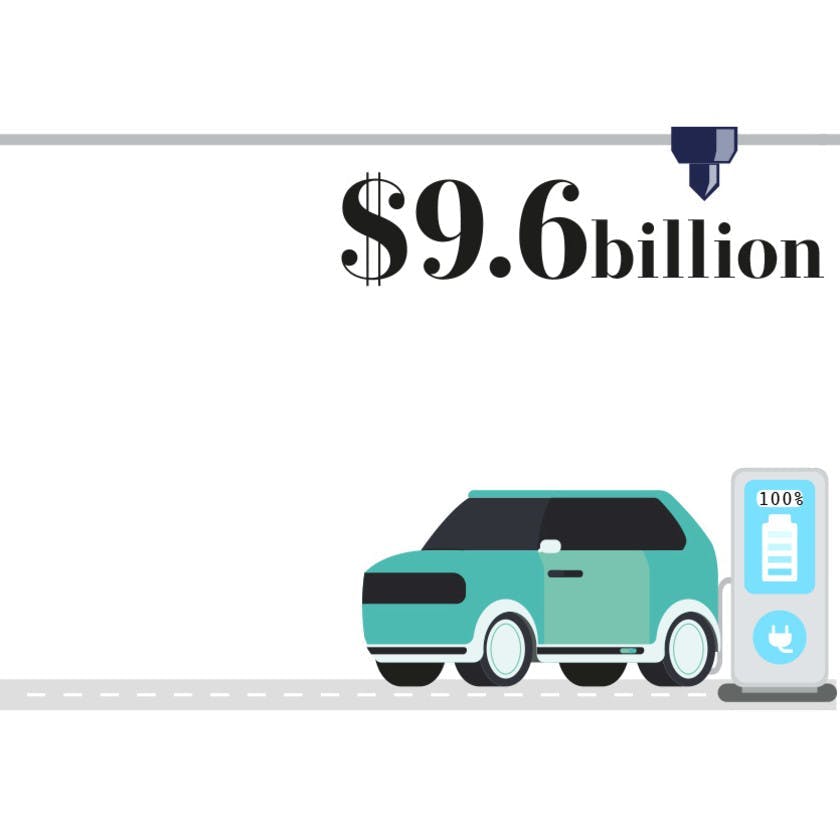 Obsolescence management
In rapidly developing industries influenced heavily by technological advancement, like aerospace and automotive, products are becoming obsolete more rapidly than ever. This leaves manufacturers at risk of prolonged downtime should an obsolete part on the line break down.
Manufacturers must stay on top of Product Change and End-of-Life notifications to ensure they have access to a replacement part. By establishing an obsolescence management strategy, aerospace and automotive manufacturers can have peace of mind knowing that, should their IoT devices flag up a potential part failure or machine breakdown, a reliable supplier can provide them with a replacement part to prevent unplanned downtime.
In industries like aerospace and automotive, innovation is crucial to success. Manufacturers must take advantage of new processes and technologies, like IoT and AM, while preparing for the worst with a robust obsolescence management strategy.
2. How our services work for you
Many aerospace and automotive manufacturers take advantage of the long lifespans of their equipment, choosing to replace parts instead of fitting an entirely new production line.
In harsh environments like the automotive paint shop, non-stop functionality, dangerous chemicals, high temperatures and fouling provide a demanding environment for equipment. If a component on an automotive or aerospace production line breaks down, it can halt manufacturing and cause costly downtime. This situation can be even worse, if the manufacturer doesn't have a spare part handy.
What happens if the part has since become obsolete and difficult to find? The manufacturer could send the part for repair, but this is expensive and time consuming. During machine downtime, every second counts.
In this circumstance, EU Automation can help. We can source and deliver new, reconditioned and obsolete parts for aerospace and automotive manufacturers. We supply equipment from all major automation manufacturers and an extensive range of certified suppliers as quickly as possible.
We provide spare parts for each stage of aerospace manufacturing including assembly, welding, laser processing, machine integration, material handling and quality testing. In the automotive industry, we offer parts for machining, assembly, test, materials handling, safety and robot-based automation. Whether you're an original equipment manufacturer or a tier 1, 2 or 3 supplier looking for a central processing unit, variable speed drive, motor, human machine interface or a controller, get in touch.
We also offer repair and service exchanges, which can significantly reduce costs. Much like trading in your car, we offer an exchange service that helps keep parts in circulation by preventing scrapping and enables our customers to avoid wasted time waiting for repairs.
We deliver parts in record time to manufacturers across all sectors to prevent wasted revenue and keep operations running.

3. Going off the shelf
Obsolescence management for aerospace and automotive manufacturing.
Every year, an average of over 3,000 parts per car model will become obsolete. That's a lot for automotive manufacturers to keep track of.
The automotive industry is constantly developing to meet consumer demand and companies must work hard to remain competitive. Because of this, the required technology is always adapting, meaning previous technology becomes obsolete.
Keeping up with these changes can be costly for manufacturers and it is unrealistic to upgrade every time new equipment comes out.
Purchasing commercial off-the-shelf products is one of the ways that manufacturers can easily implement equipment into production at a lower cost.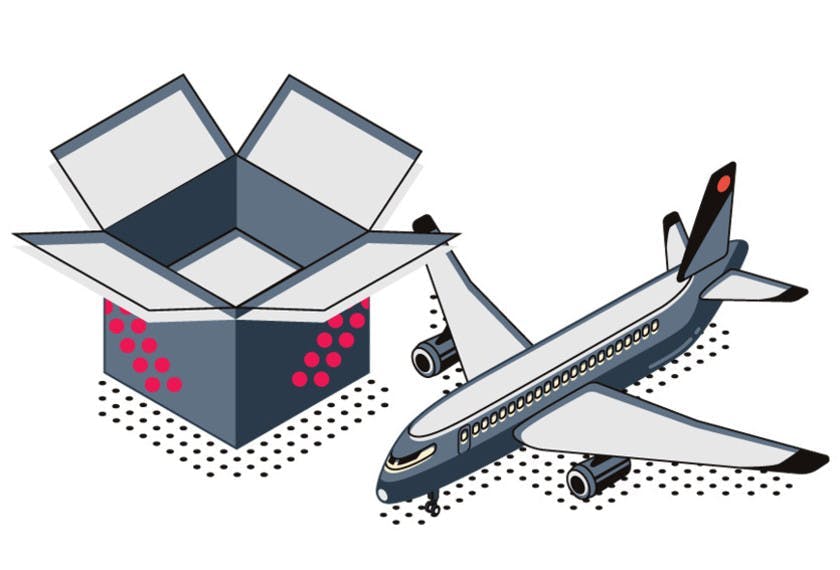 Industry challenge
Commercial off the shelf products (COTS) offer designers of aerospace and automotive systems access to low-cost alternatives to full mil-spec parts. However, these products have not been specifically designed for the market. To meet potentially more demanding performance requirements, manufacturers may not have specified these components for operation over wider temperature ranges or with greater tolerance to high voltage supply.
Despite the growing obsolescence concern, the aerospace industry is increasingly turning to COTS to reduce time to market and production cost. However, as demand for faster and smaller devices grows, COTS are frequently being rendered obsolete before the aircraft leaves the drawing board.
However, it's not all doom and gloom. There are ways for you to get the products and equipment you need without the uncertainty of unplanned downtime or the expense of overhauling your current production line.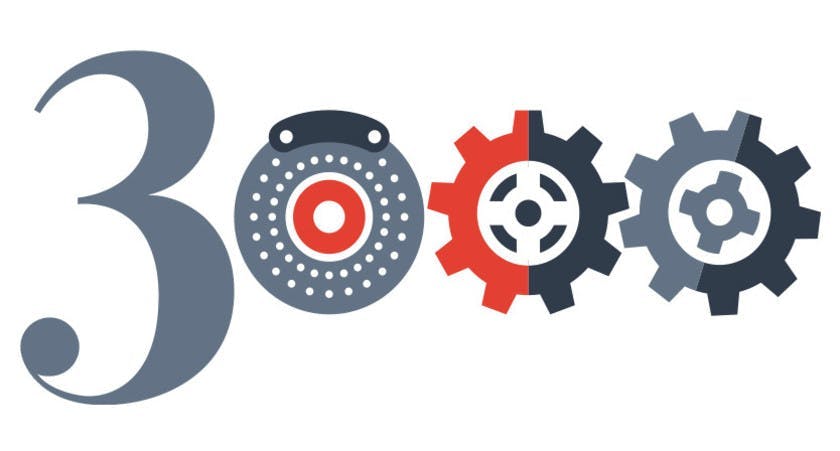 EU Automation solution
Manufacturers can still make the most of COTS without risking unplanned downtime. By implementing an obsolescence management plan, manufacturers can use obsolete equipment without overhauling their entire production line.
Just because a product is no longer made by the original equipment manufacturer (OEM), it doesn't mean that it's useless.
Manufacturers can work with obsolete industrial parts supplier, such as EU Automation, to source their parts. We can then keep the parts in stock and can deliver them whenever they are needed.
We also supply eco-obsolete technology for your production lines. This technology is adapted to meet current energy and environmental requirements, so that your production line runs efficiently.

4. Revolutionising aerospace and automotive manufacturing
Digital technology is pushing the boundaries of aerospace and automotive manufacturing. Manufacturers are able to improve their operations as well as product quality. Here, we explore three of the latest trends set to revolutionise aerospace and automotive manufacturing.
Digital twin
Aerospace and automotive manufacturers are benefitting from digital twinning – creating a virtual model of their processes or products. Using sensors attached to factory equipment, manufacturers can create a digital model of their facility. The twin can be used to identify opportunities to improve the production line, test it virtually and uncover its value, before implementing it in real life.
3D printing
Additive manufacturing is no longer a prototyping tool, it's also used to produce both plastic and metal components. 3D printing can produce lighter, simpler parts with fewer design constraints. It also allows a process to be completely digitalised, from design to production. No matter the location, a 3D printer can be used to produce a part according to a digital file, which improves flexibility and decreases the amount of transportation needed.
Predictive maintenance
Just as predictive maintenance is being incorporated into manufacturing facilities to warn of a potential equipment breakdown, it can be used in vehicles and aircraft themselves. Using self-diagnostics, vehicles and aircraft can alert drivers of a problem to reduce the chances of failure or product recall. This could be even more important in the era of the autonomous vehicle.

5. Keep it running
According to Business Insider UK, one minute of downtime costs the global automotive industry around $22,000. Some businesses even report that a minute of downtime can cost up to $50,000. In a manufacturing plant, every minute counts and manufacturers must keep production running smoothly to maintain its bottom line.
A machine in your factory has broken, stopping production
Downtime means that you will not be able to complete orders and miss deadlines and this will be costly to your bottom line and to your reputation
You need to make quick decisions to return to production as soon as possible
Once you have found the faulty machine or part, you must decide how you will replace it
At this point you can buy an advanced, new machine that could be more efficient than your current equipment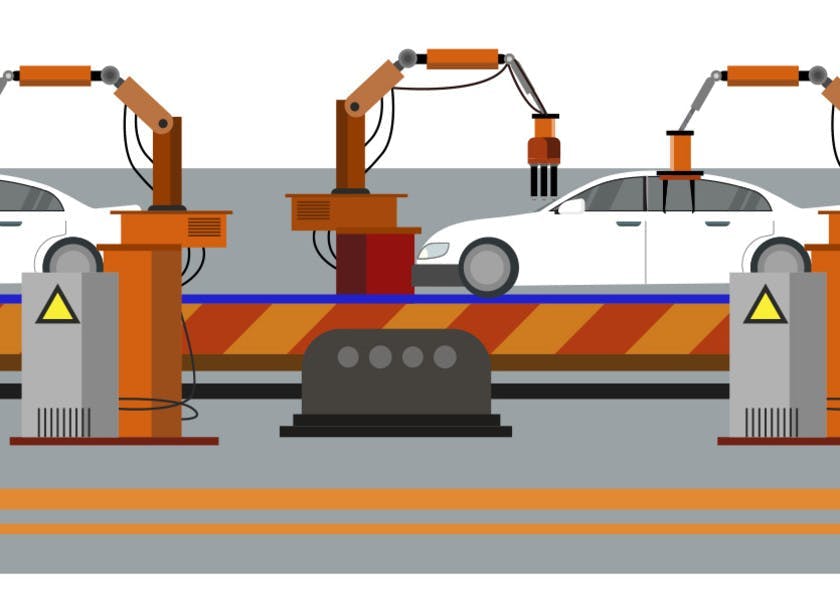 You should consider whether newer equipment will integrate into your current system
You may want to repurchase the equipment you had before, but you find it is no longer sold by the original equipment manufacturer (OEM)
At this point, you should contact EU Automation. We can source new, reconditioned and obsolete parts from global manufacturers.
We can deliver parts anywhere in the world in under 48 hours
Once the part arrives, you can quickly install it and return to production
You can stay in contact with EU Automation to stock spares that you may need in the future, to avoid long periods of downtime in the future
Back to top
Explore more industries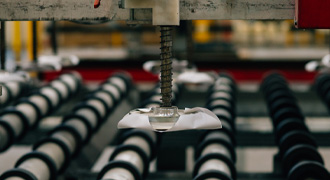 General Manufacturing
Resources for all things manufacturing, whether you're new to the industry or a seasoned professional.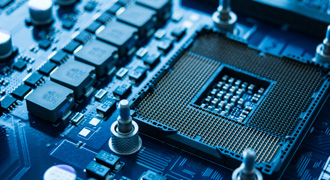 Electronic Components
Explore how this competitive industry balances rapid technological advancements and demand.
Here to inspire you.
inspire
inspire
inspire
Get regular updates and real automation insights straight to your inbox.