Electronic ComponentsIndustry Report

1

2

3

4

5
2. Three trends changing electronics manufacturing
Electronics manufacturing is a rapidly changing industry with demand for smaller, smarter and faster products coming from both businesses and consumers.
To stay competitive in this ever-shifting market, it is important to be aware of new trends that could impact your business.
Here, we explore three of them.
The smart factory
In a connected or smart factory, a variety of devices are connected to the internet, communicating with each other and facilitating complex and even automated analysis, for example applying artificial intelligence and machine learning to big data. Electronics manufacturers are now able to automate many processes to speed up production, which can increase productivity by up to 20 per cent.
As manufacturers in all sectors are rapidly adjusting to the digitalisation trend, it has led to unprecedented demand for electronic components, which means any productivity enhancement will help electronics manufacturers remain competitive.
Vehicle electrification
Engineers are researching greener transportation solutions, including the electrification of vehicles such as cars, busses and commercial vehicles. Battery electrification will provide opportunities for market expansion, but manufacturers will also have to face new challenges due to the high voltage systems required by these vehicles.
Vehicles have traditionally relied on 12-volt systems for routine onboard operations like starting, lighting and basic accessories, but today manufacturers are using substantially higher voltages, such as 28V and 48V systems. These high voltage applications require very complex connection systems and at the moment only a few suppliers have the technology and know-how to provide suitable components for them.
Alternatives to silicon and copper
Electronic systems are increasingly complex and operate in a wide variety of in-demand devices such as smart phones and TVs. As these devices are implemented with new features, the demand for electronic components increases exponentially. To keep up, it is necessary to overcome the shortcomings of traditional materials such as silicon and copper. Circuits are now nanometres wide and electrons can become unstable when travelling down such small silicon spaces. In addition, silicon rises to very high temperatures.
Emerging alternative materials are graphene, indium and other 2D materials that can be reduced to sheets on which components can be printed. Aluminium is also being used more and more to substitute traditional copper to produce lightweight components, allowing engineers to reduce the package size and weight.

3. How our services work for you
The electronics manufacturing industry has changed rapidly in the recent past and advances in this field show no signs of slowing down. The demand for electronic components is on the rise, driven by a variety of factors, such as the growing use of electronic devices in everyday life, the increased tendency to automate industrial processes and technological advances in automotive electronics.
In this highly competitive market, one issue that manufacturers have to come to terms with is the shorter life cycles of their products, and the fact that some of the electronic components in them are prone to short obsolescence cycles. Machinery in the manufacturing field can have a life span of up to 30 years, but the production life of their electronic components is actually much shorter. This creates a substantial problem, since equipment manufacturers might find it difficult to find a replacement when an electronic component breaks down. If the right part is nowhere to be found, the end product might have to be completely redesigned, re-tested and certified.
Luckily, a proactive obsolescence management plan can help avoid the cost of redesigning a product entirely. EU Automation can assist you in coming up with fast and cost-effective solutions for managing obsolescence in a rapidly shifting industry such as electronic component manufacturing. We will source the spare part you need, regardless of whether it is new, reconditioned or no longer manufactured by the original equipment manufacturer (OEM).
Thanks to four facilities located in Staffordshire (UK), Chicago, Singapore and Frankfurt, we can minimise the time between the placement of a customer's order and the delivery of the requested part. We guarantee same day international dispatch and within Europe we can often deliver what the client needs in only nine hours.
Minimising plant downtime is essential to meet your customer's expectations and build a reputation for trustworthiness. Working with a reliable obsolete industrial parts supplier means reducing the negative impact of a machine breakdown, with minimal downtime and costs.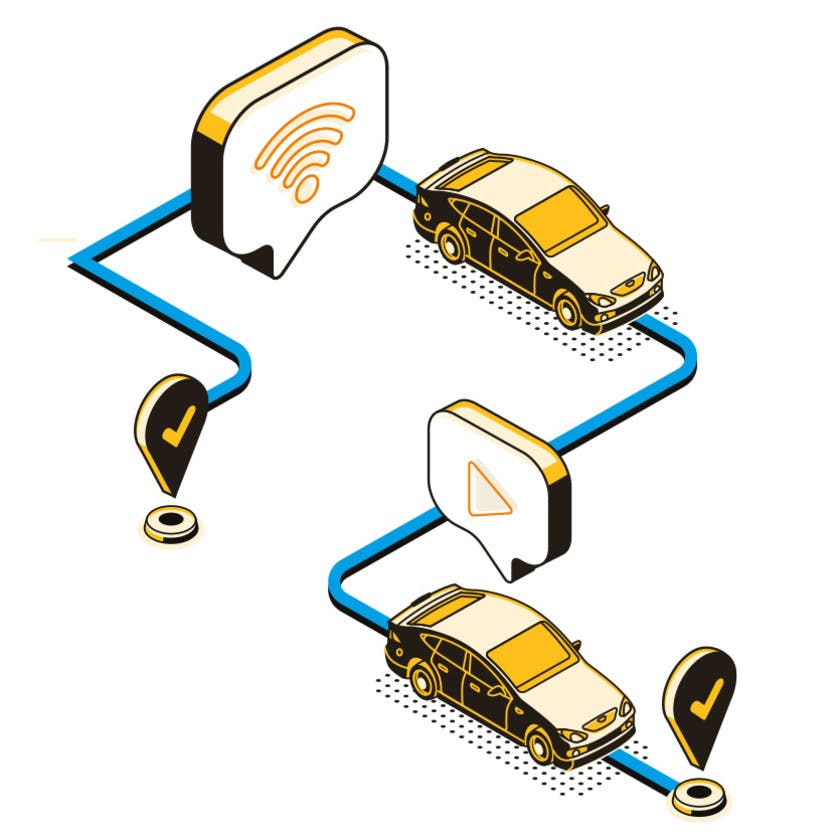 4. Ending the Shortage
In 2016, nearly 1.5 billion smartphones were sold to end users worldwide, with each phone containing around 500 capacitors. As the demand for smartphones and other connected devices increases, electronic component manufacturers must consider how to increase production in a time and cost-effective way.
Industry Challenge
The demand for more devices, such as laptops and smartphones, as well as emerging technologies like autonomous vehicles means the demand for electronic components is increasing.
We are now experiencing a global shortage of electronic components that is impacting electronics manufacturers and increasing lead times of these smart devices. Components cannot be manufactured quickly enough to keep up with demand and many components are going out of stock.
EU Automation's solution
Any unexpected downtime can negatively impact a manufacturer, particularly during a shortage that has already increased lead times. If a machine breaks, manufacturers must source a part immediately to return to production. This can be difficult if the original equipment manufacturer (OEM) no longer stocks that part.
Manufacturers should also consider how carrying out predictive maintenance can help improve lead times. Installing sensors helps maintenance engineers to closely monitor machine condition and order any parts before the machine breaks down. This way engineers can schedule maintenance before a breakdown occurs.
If manufacturers want to implement a predictive maintenance plan to reduce downtime, we can help. We stock new, obsolete and reconditioned parts from a range of global manufacturers to ensure you always have access to parts. We also offer global delivery in 48 hours to help electronic components manufacturers improve productivity and reduce the shortage.

5. Keep the current flowing
Nearly every industry uses electronic components. However, the long-term global shortage and growing demand for these components means that manufacturers need to ensure the manufacturing plants in this sector run efficiently at all times.
Your factory is under pressure to produce electronic components for customers
An integral machine breaks down, stopping production
Downtime means that lead times will extend further and the deadline may not be reached. Customers will complain and damage the reputation of the business.
You must make quick decisions to return to production as soon as possible
Once you have found the faulty machine or part, you must decide how you will replace it
At this point you can buy an advanced, new machine that could be more efficient than your current equipment ⦁ You should consider whether newer equipment will integrate into your current system
Instead, you may want to repurchase the equipment you had before, but you find it is no longer sold by the original equipment manufacturer (OEM)
At this point, you should contact EU Automation. We can source new, reconditioned and obsolete parts from global manufacturers.
We can offer same day dispatch to anywhere in the world
Once the part arrives, you can quickly install it and return to production
You can stay in contact with EU Automation to stock spares that you may need in the future, to avoid long periods of downtime in the future