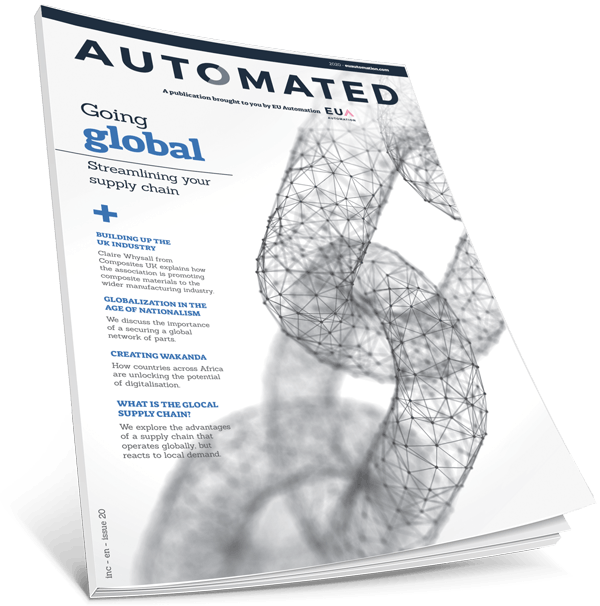 Going Global
Welcome to the 20th edition of AUTOMATED and our first edition of 2020. To kick off the new year, we will explore how the manufacturing supply chain is developing across the world.
We start off 2020 by focussing on the importance of a global supply chain. While many believe that true globalization is behind us, we argue that this is not always the case and explore how access to a global network of industrial parts and how sharing information is vital for all manufacturers.
In this edition, we will also look at how manufacturing can support emerging economies, focussing on digitalisation across Africa. We then explore how businesses can benefit from a global supply chain to meet regional market demand.
We also have an exclusive interview with the team at Composites UK about how the wider manufacturing industry can benefit from investing in composite materials.
We hope you enjoy our 20th issue.