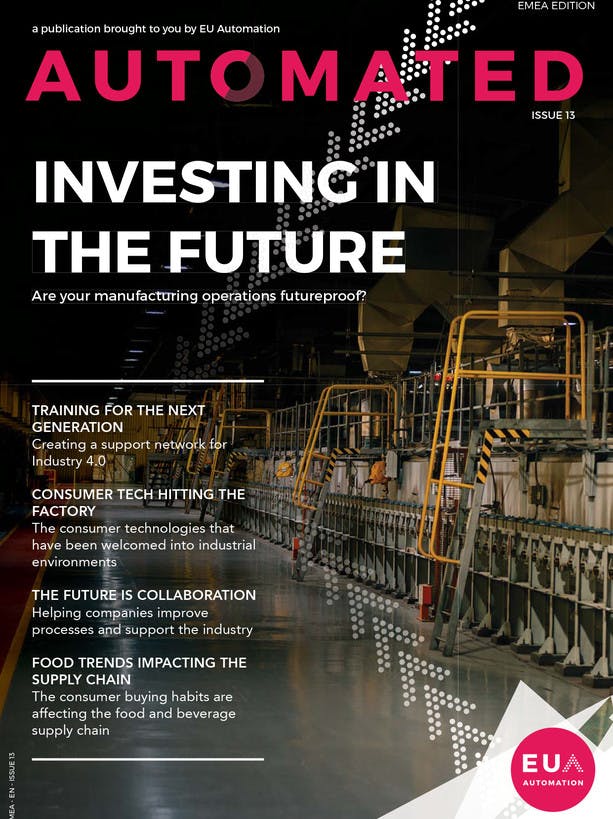 Investing in the future
The advantages of Industry 4.0 are vast. Improved flexibility, efficiency and maintenance enables companies to be more competitive, productive and futureproof. Manufacturers must invest in both people and technology for this to happen.
In the thirteenth edition of AUTOMATED, we examine how engineering businesses can futureproof their operations. We explain how companies must prepare their staff for new technologies that are appearing on the factory floor, including consumer tech such as virtual reality.
In this issue, we feature two exclusive interviews. First Jonathan Wilkins, marketing director at EU Automation speaks to M. Filip Geerts, director general of CECIMO, about how manufacturers can use technology to remain competitive in a fast-paced industry. He also speaks to Ben Smye, head of marketing at German start-up, Matmatch about how international collaboration is enabling manufacturers to make informed material choices.