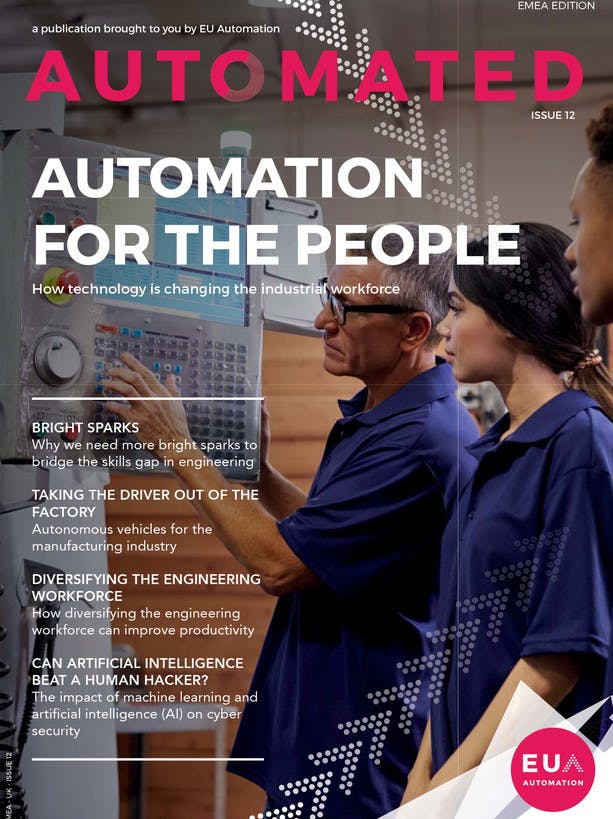 Automation for the people
According to the McKinsey Global Institute, more than 90 per cent of jobs will not be fully automatable in the future. Instead, robots will work alongside humans to improve productivity and working life.
However, in order to make the most of advancements in automation, we need to support our workforce with training and education, while embracing the latest technology.
In the twelfth issue of AUTOMATED, we explore how automation is changing the manufacturing workforce for the better. In this issue, we look at how Europe, the Middle East and Africa are helping bridge the skills gap in engineering with education outreach and funded projects.
We investigate the use of collaborative robots in manufacturing and advise on how plant managers need to adapt cyber security plans in line with new technologies.