Once is not enough
2021-10-26
3 min read
Some people may think that refurbished products are less efficient than new ones, when in fact they are fully cleaned and upgraded to optimum working order. Purchasing reconditioned industrial parts can bring manufacturers substantial benefits.
On Apple's website, you can find a broad range of certified refurbished electronic products. They have gone through a rigorous refurbishment process including complete testing that meets the same standards as new Apple products. Today, more and more consumers are embracing refurbishment because of its environmental and economic benefits. To meet sustainability targets while benefitting their business' bottom line, manufacturing should also consider buying reconditioned industrial parts. Here are three reasons why.
Reliability
In 2020, Techbuyer, an IT solutions company, and the University of East London conducted research into server performance that demonstrated that a new and refurbished server of the same make and model have identical performance. Since the refurbishing process strictly follows the original equipment manufacturer (OEM)'s guidelines, refurbished components are as reliable as the brand-new ones. In the first phase of refurbishment, the equipment must undergo an electrical test to ensure it meets all original manufacturing specifications. Then, a double-check will be conducted for optimal operation of the equipment, including preventive maintenance and calibration. The process continues with a comprehensive cosmetic procedure, in which interior parts and exterior panels are refurbished or replaced if needed.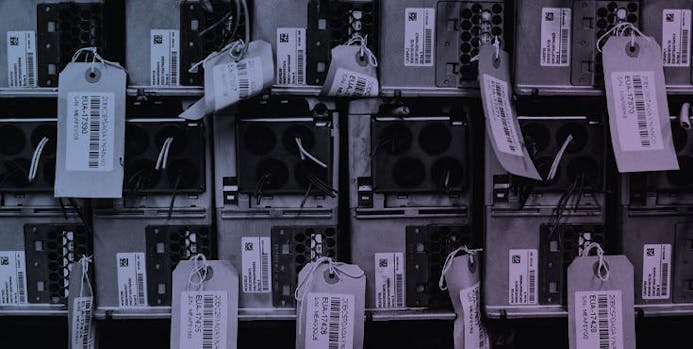 Many people hold a misconception that used and reconditioned products are the same. In fact, there is a huge difference between them, especially in the maintenance and calibration of the equipment. Unlike reconditioned parts, used ones have not been tested, calibrated and cosmetically upgraded. If there are flaws with the used parts you bought from an unreliable seller on eBay or Alibaba, you may not be able to get a refund and may end up paying the high cost of unplanned downtime. Even if these parts come with a warranty, nobody will reimburse the costs of lost production if, for example, an electric motor stops working, compromising the functionality of the whole production line. Besides, you will not know how long and how frequently the part has previously been used for and whether it has been maintained properly. Instead of stepping into the unknown, manufacturers could choose reconditioned parts that are fully tested and come with a standard warranty.
Sustainability
The traditional linear business model has had a huge environmental impact. Recent data shows that in 2015, global demand for resources was equivalent to 1.5 times what the Earth can support in one year. According to the Global E-waste Monitor 2020, in 2019 the world generated a striking 53.6 Mt of e-waste, an average of 7.3 kg per capital. Since 2014, the global generation of e-waste increased by 9.2 Mt and is projected to grow to 74.7 Mt by 2030, almost doubling in only 16 years.
As a key element of the circular economy model, reconditioning is a sustainable alternative to the dispose of products. By giving them a second life, we can significantly reduce raw material use, energy usage and emissions.
Affordability
Purchasing reconditioned parts will not only offer you the same level of quality as new ones, it will also be more budget-friendly. For instance, a reconditioned transformer is between 10 per cent and 40 per cent cheaper than the new one. A refurbished robot saves up to 50 per cent in cost compared to a new model. Fewer upfront costs could lead to a quicker ROI.
Additionally, buying reconditioned parts can avoid compatibility issues and save manufacturers from unnecessary downtime. Since your operators and technicians are already familiar with the products, they will know how to repair and maintain them without the need for extra training. At EU Automation, we believe that when a part can be reconditioned or replaced, it should be. EU Automation offers a global supply of reconditioned and obsolete industrial parts at an affordable price with ready availability. For more information, visit: www.euautomation.com
Did you find this article helpful?