Learning the ropes of Industry 4.0
2019-09-20
3 min read
In 2018, the Engineering UK report estimated the shortfall of graduate engineers in the UK is 22,000 people per year. Taking the demand for engineering skills at Level 3+ into account, the shortage rises to at least 83,000 annually. Businesses must work to encourage more people into this pipeline but must also ensure they are getting the best out of existing and new staff.
To develop the skills of the workforce to the desired level, the education of engineers should not stop at graduation. Industry 4.0 is bringing about significant changes, which means to succeed, companies must be adaptable. Continued training improves engineers' skill sets, which can help to prepare them for the challenges of the future.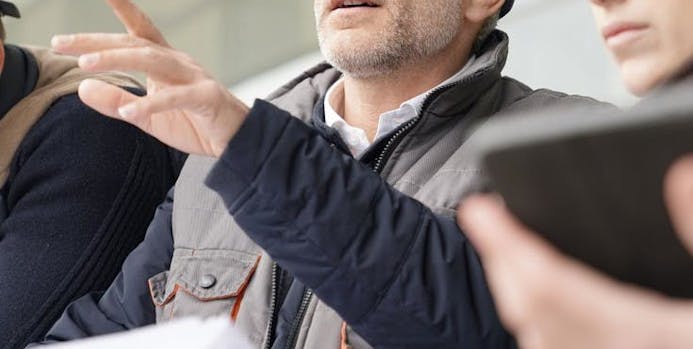 Up to speed
Management may not be aware that a degree does not mark the end of an education, instead it acts as a foundation to launch the beginnings of a professional development. Young engineers leave university with solid academic and research skills, providing a strong mechanism to digest and learn new information. Typically, a university does not provide practical, hands-on experience, except in the case of sandwich year placements, offered by a range of companies including GE and EDF Energy.
The other way to gain experience while in education is obtain an apprenticeship. These are offered by a range of businesses, including household names like Rolls Royce, and allow new staff to earn while they learn. If the engineer has not done an industrial placement or apprenticeship, it usually falls to the employer to provide food for thought to allow them to grow.
Employers should be wary that degrees and apprenticeships often focus on training engineers in the most recent technology. Introducing the next generation of engineers to cutting edge technology will help attract more young people into the field but may not equip them for the intricacies of the job.
From our experience, a large proportion of manufacturers still use some legacy equipment in their production line. Therefore, a new entrant into the industry may not know how to handle an obsolete equipment breakdown, particularly as newer technology has fewer maintenance requirements. The engineer would need to source a replacement part from a reliable supplier, but this can be tricky if the part has since become obsolete. The company should ensure that they train staff in new and legacy equipment to reduce the chance of unnecessary downtime.
Companies can upskill new and existing staff by offering internal training and by giving them the opportunity to attend external training sessions. For example, if the business is interested in reducing waste, a six sigma for business excellence course can equip staff with the skills needed to achieve this.
Training for all ages
It is not only new engineers that can benefit from training. According to research carried out by VMWare older generations are actively pursuing more technical digital skills in the workplace. For example, in a survey of 500 workers in companies with 100+ employees, 39 per cent of 45-54-year-olds are seeking advice or training toward designing and building mobile applications.
Experienced and new engineers bring an armoury of complementary skills to the workplace. Younger engineers can learn from experienced worker's hands-on knowledge, whereas new entrants to the field can equip older workers with technological savviness. By offering training for new staff, upskilling existing staff and encouraging collaboration, companies can develop the skills required to tackle the engineering challenges of the future, an important task in light of the engineering skills shortage.
Did you find this article helpful?