Is there any shame in outsourcing?
2019-07-26
3 min read
In early 2019, Adobe revealed that it had considered manufacturing its own custom-processors — following in the footsteps of Samsung, Google and Amazon, who all create their own chips. Although producing your own technology can provide more security and control, there are also clear benefits to outsourcing.
It's widely known that Apple's famous Super Retina OLED Display is made by Samsung. But did you know that Samsung is also responsible for the producing the iPhone's battery and capacitors? If one of the biggest names in technology isn't ashamed to outsource, there must be some benefits to bear in mind.
Statista found that in 2018, the global outsourcing market was worth $85.6 billion dollars. Although outsourcing is extremely common in the manufacturing industry, there are still certain misconceptions surrounding the term. For example, that outsourcing leads to thousands of jobs being sent overseas to benefit from cheaper labour costs.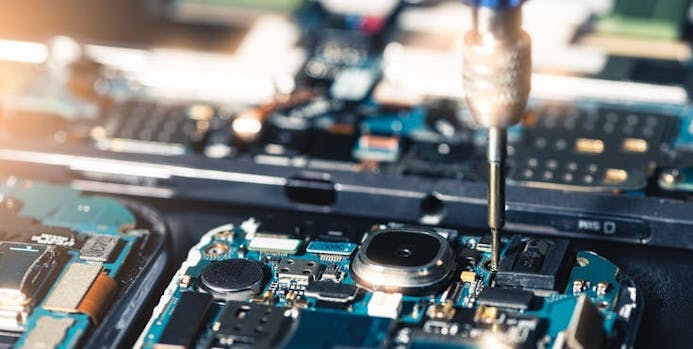 Outsourcing is good for business
Outsourcing can be beneficial at a range of points during the production process. A company may choose to outsource manufacturing, assembly, design, maintenance or even software development, like WhatsApp. When the instant messaging app launched in 2012, it outsourced to developers from Russia. The project was clearly a success — two years later the company was sold to Facebook for $19 billion.
Contracting out services or having your parts manufactured elsewhere can be especially helpful for growing companies as they often have rapidly changing needs. Smaller businesses may also benefit, as it may mean they do not have to invest in any expensive equipment upfront.
Stay focused
Often being a jack of all trades means you are a master of none. Trying to accomplish tasks that are not in your primary skillset can draw attention away from the real purpose of the company and distract from the central company mission. Focusing the business within your specific area of expertise means you have more resources available for what matters.
For example, automotive brands usually focus on the vehicle's design and assembly and outsource the parts they don't specialise in. Continental, a leading global automotive supplier, is responsible for manufacturing the brake systems, tyres and roller bearings for a large proportion of the world's car industry.
Another advantage of outsourcing is that a business can spend less money on overheads, purchase fewer pieces of machinery, reduce maintenance costs and lower utility bills. Getting rid of machinery that is no longer needed also gives the opportunity to free up much needed space in your facility, which could instead be dedicated to furthering development of the business.
Working closely with another company can also give you the opportunity to learn and grow from its knowledge. Certain processes and ways of working can be shared between manufacturers to ensure an even smoother partnership. EU Automation works closely with its customers to ensure that it can supply spare automation parts in record time, saving another company from having to complete this complex and time-consuming task on its own.
Although Adobe may be keen to manufacture its own processors, it doesn't put outsourcing to shame. Knowing which part of the manufacturing process should be outsourced and when is the real skill and it has the potential to reap real rewards for your company.
Did you find this article helpful?