Innovation closer to home
2020-01-21
4 min read
Central and Eastern European countries rarely top the lists of leaders in innovation or digitalisation, but they are responsible for some important inventions. Insulin, modern contact lenses, parachutes and Skype were all developed in this region, highlighting the potential for Eastern Europe to make valuable contributions to modern day industry. So, is this area ready for the innovations of Industry 4.0?
Advances in technology such as digital platforms, automation and smart materials are currently disrupting the manufacturing industry. Adoption of these technologies can also significantly impact globalisation. Manufacturers can invest in artificial intelligence, internet connected devices and other forms of automation so that they can communicate and collaborate with businesses across the world.
Adopting Industry 4.0 technologies can also benefit the economy of the country by introducing new jobs, better services and new export opportunities. Some countries, such as Germany, Japan and the United States have already benefitted from advanced technologies. These countries have invested heavily in robotics, sophisticated software and other forms of automation to establish themselves as leaders in Industry 4.0 and secure their economies for the future. Countries that do not innovate are at risk of falling behind and negatively impacting their economy.
Late to innovate
Central and Eastern European countries such as Slovenia, Slovakia, Hungary and Poland have been slow to adopt Industry 4.0. The area transitioned from socialism to the free market in the 1990s, which led to the countries significantly restructuring their infrastructure to introduce new industries, jobs and other opportunities.
Since this major restructure this group of countries has not invested significant funds in automation, which could be detrimental to the economy, employability and reputation of the area. If each country does more to promote digitalisation in manufacturing, improve education in new skills required for future manufacturing and encourage more businesses to innovate they can increase the GDP of the area and remain competitive in the European market.
So, what are these countries doing to keep up with Industry 4.0 leaders?
Smart Industry
Industry currently represents about 25 per cent of Slovakia's GDP and one in three jobs in the country are in manufacturing. Despite its importance to the economy, a report by the World Economic Forum suggested that the country is not prepared for digital transformation.
The Slovakian Ministry of Economy created the Smart Industry Platform in 2016 to change its position and become an innovator. The platform was inspired by German Industry 4.0 initiatives and acts as a central authority that coordinates the promotion and adoption of new infrastructure and emerging technologies.
Industry, academia and the Slovakian Government have come together to share their expertise and increase digital awareness of companies. The platform focuses on collaboration, research and development and digital transformation to strengthen the economy.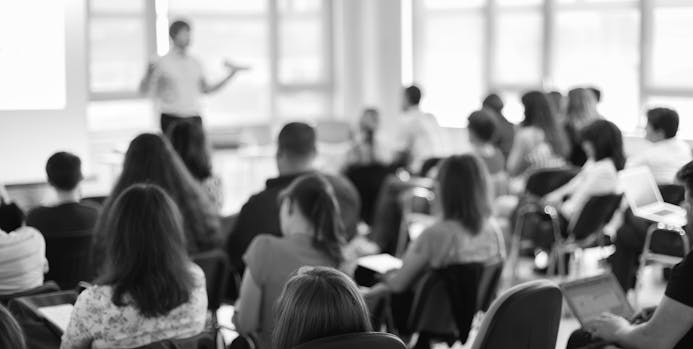 National Technology Platform
In the 2017 Digital Economy and Society Index (DESI) 2017, Hungary ranked 21st out of 28 EU member states in digital readiness. The Industry 4.0 National Technology Platform was created to change this and aims to boost reindustrialisation in the country.
The initiative aims to prepare the industrial sector for Industry 4.0 and increase the global competitiveness of the country. In 2016, Mihály Varga, the Minister of National Economy introduced the Irinyi Plan that sets out to develop Hungary as one of the most highly developed industrial sectors in the EU by 2020. The main objectives of the plan are to foster information exchange, accelerate digitisation and respond to any challenges that will act as a barrier to innovation.
A digital coalition
In 2016 key stakeholders in trade, research and development and the public sector across Slovenia came together to establish the Digital Coalition. The initiative aims to accelerate the digital transformation of the country by 2020.
This initiative focuses both on industry and improving education to train the next generation of innovative workers. The coalition has invested in improving online skills, developing digital services and improve internet infrastructure. The project will also focus on developing infrastructure by investing in big data, cloud computing and mobile technologies that can support cross sector business collaborations and build smart communities.
The Morawiecki plan
Poland is the sixth largest manufacturing country in the EU and the industry contributes 27 per cent of the country's GDP. The country is already regarded as innovative because of its dedication to research and development and number of high-tech companies in large industries such as automotive and food manufacturing. To help the industry develop further and become a leader in future technologies, the Polish Government launched its Industry 4.0 platform.
This platform is part of the Morawiecki Plan that was developed in 2016 to invest 235 billion euro in 25 years to improve quality of life in Poland. This publicly funded platform aims to raise awareness about the opportunities that Industry 4.0 can bring to Polish businesses and provide the infrastructure required to adopt these technologies.
Manufacturers wanting to adopt new advanced technologies should research how ready their country is for Industry 4.0. A lack of infrastructure, skills or support from local initiatives or government can be barriers to digitalisation for these companies. By making these bodies aware of their needs, manufacturers can get the support they need and help their area remain competitive simultaneously.
While you might not think it's important to know where contact lenses or insulin was invented, manufacturers should take notice of how these countries are developing. Slovakia, Hungary and other countries in Central Europe are investing in infrastructure, knowledge and technology to support the economy and ensure their businesses can remain competitive as more countries realise Industry 4.0. Business across the world can look to this area for inspiration about how to invest for the future.
Did you find this article helpful?