Can robots help us recycle?
2019-11-27
3 min read
According to a World Bank's 2018 report, global waste is expected to increase by 70 per cent by 2050 unless urgent action is taken. Even when citizens separate their trash correctly, the quantity of recyclables that are actually repurposed is marginal compared to the amount of those that end up in landfills. In this gloomy scenario, a ray of hope comes from innovative robotic solutions that sort through waste to spot and recover recyclable materials.
Raise your hand if you've never stood in the kitchen with a plastic can or a Tetra Pack container in your hand, trying to decide which bin it belongs to. Despite out best intentions, consumer confusion on what can or cannot be recycled contributes in increasing the amount of recyclables that could be recuperated, but instead are discharged in our already overflowing landfills.
Even when consumers make the right choice, the single-stream recycling system adopted in the US and the UK, which allows citizens to throw all recyclables into one container, has disastrous consequences. On the one hand, the convenience of this system means that most citizens do recycle; on the other, sorting tons of commingled trash is an expensive, time consuming and often ineffective process. In fact, the collected material is often too rich in contaminants to be effectively processed, and is either returned to landfills, or burned for energy production.
New hope from AI
The gap between what's collected and what's recycled has led to huge investments in automated solutions that use AI and machine learning to separate mixed recyclables at waste treatment plants. The goal of these technologies is threefold – to improve the quality and purity of shipped secondary commodities, to decrease the cost of labour, and to increase safety for human workers.
Norwegian multinational corporation TOMRA, Finnish robotics giant ZenRobotics and Canadian sorting specialist Machinex are all enterprises committed to providing bespoke sensor-based solutions to the recycling industry. All these companies offer robotic arms that use computer vision systems, spectroscopic cameras and data supplied from sensors to separate items on a conveyor belt based on their perceive size, shape, colour and conductivity level.
These solutions proved to be at least double as fast as a human worker and equally accurate in recognising different materials. For example, an optical sorter produced by Machinex can sort recyclables at up to 3,000 objects per minute, while the average of a human worker is 800.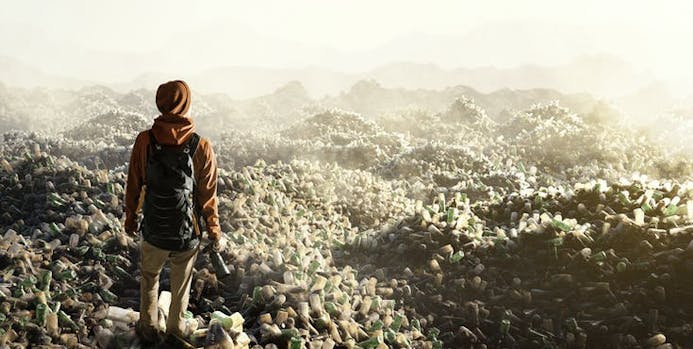 Touching the future
Another promising solution has been developed by the Massachusetts Institute of Technology's Computer Science and Artificial Intelligence Laboratory (CSAIL), which recently unveiled its experimental RoCycle system. This uses soft Teflon grippers with 'fingertip' sensors that imitate the sense of touch, allowing the robotic arm to separate objects by size, conductivity and stiffness. Thanks to its tactile sensors, RoCycle can distinguish metal objects from objects that simply look like metals, since it can sense their rigidity and conductivity.
At the moment, RoCycle is much slower than a human worker and not very accurate on moving targets. However, its developers are planning to improve its accuracy and dexterity by combining the tactile data with visual data from cameras. This would allow the robot to become the closest possible alternative to a human worker.
The human angle
Currently, human operators are still needed to dispose of what machines fail to recognise, since misidentified items can not only contaminate the purity of recyclable material, but also ruin expensive equipment. For example, overlooked metal or glass objects can sneak in a paper-processing spinning machine and damage it.
However, it's extremely difficult to find and retain a workforce for this job, since manually sorting trash is a monotonous, unpleasant and often hazardous task. As a consequence, waste treatment plants report that many employees quit within hours. AI-based solutions would allow plant managers to reassign their employees to more qualified and rewarding positions, while robots would take care or the most menial and dangerous tasks.
Did you find this article helpful?