Aerospace & AutomotiveIndustry Report

1

2

3

4

5

2. How our services work for you
Many aerospace and automotive manufacturers take advantage of the long lifespans of their equipment, choosing to replace parts instead of fitting an entirely new production line.
In harsh environments like the automotive paint shop, non-stop functionality, dangerous chemicals, high temperatures and fouling provide a demanding environment for equipment. If a component on an automotive or aerospace production line breaks down, it can halt manufacturing and cause costly downtime. This situation can be even worse, if the manufacturer doesn't have a spare part handy.
What happens if the part has since become obsolete and difficult to find? The manufacturer could send the part for repair, but this is expensive and time consuming. During machine downtime, every second counts.
In this circumstance, EU Automation can help. We can source and deliver new, reconditioned and obsolete parts for aerospace and automotive manufacturers. We supply equipment from all major automation manufacturers and an extensive range of certified suppliers as quickly as possible.
We provide spare parts for each stage of aerospace manufacturing including assembly, welding, laser processing, machine integration, material handling and quality testing. In the automotive industry, we offer parts for machining, assembly, test, materials handling, safety and robot-based automation. Whether you're an original equipment manufacturer or a tier 1, 2 or 3 supplier looking for a central processing unit, variable speed drive, motor, human machine interface or a controller, get in touch.
We also offer repair and service exchanges, which can significantly reduce costs. Much like trading in your car, we offer an exchange service that helps keep parts in circulation by preventing scrapping and enables our customers to avoid wasted time waiting for repairs.
We deliver parts in record time to manufacturers across all sectors to prevent wasted revenue and keep operations running.

3. Going off the shelf
Obsolescence management for aerospace and automotive manufacturing.
Every year, an average of over 3,000 parts per car model will become obsolete. That's a lot for automotive manufacturers to keep track of.
The automotive industry is constantly developing to meet consumer demand and companies must work hard to remain competitive. Because of this, the required technology is always adapting, meaning previous technology becomes obsolete.
Keeping up with these changes can be costly for manufacturers and it is unrealistic to upgrade every time new equipment comes out.
Purchasing commercial off-the-shelf products is one of the ways that manufacturers can easily implement equipment into production at a lower cost.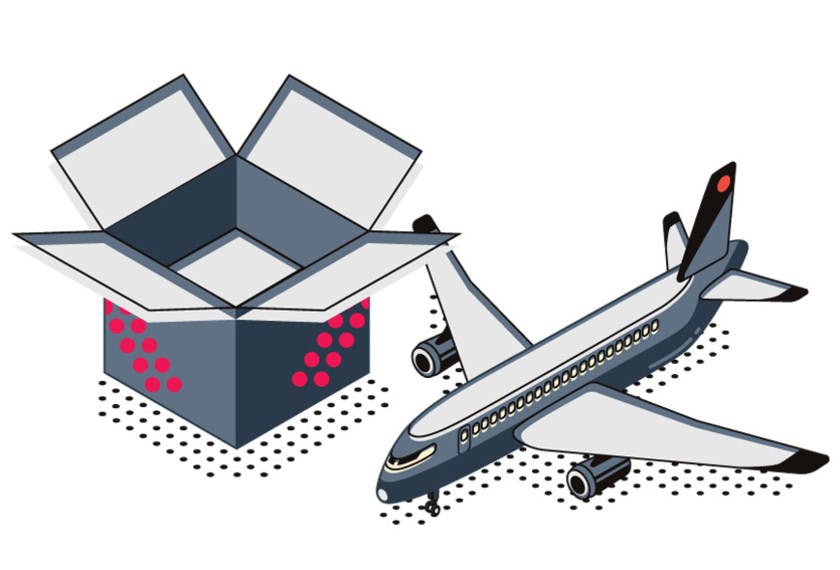 Industry challenge
Commercial off the shelf products (COTS) offer designers of aerospace and automotive systems access to low-cost alternatives to full mil-spec parts. However, these products have not been specifically designed for the market. To meet potentially more demanding performance requirements, manufacturers may not have specified these components for operation over wider temperature ranges or with greater tolerance to high voltage supply.
Despite the growing obsolescence concern, the aerospace industry is increasingly turning to COTS to reduce time to market and production cost. However, as demand for faster and smaller devices grows, COTS are frequently being rendered obsolete before the aircraft leaves the drawing board.
However, it's not all doom and gloom. There are ways for you to get the products and equipment you need without the uncertainty of unplanned downtime or the expense of overhauling your current production line.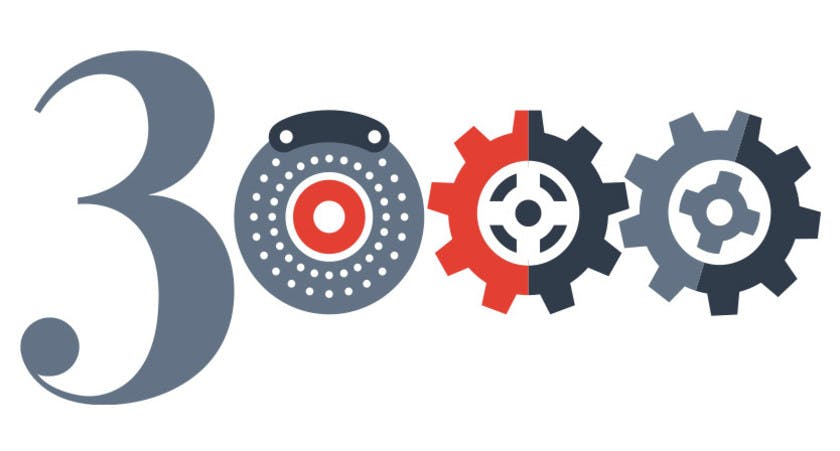 EU Automation solution
Manufacturers can still make the most of COTS without risking unplanned downtime. By implementing an obsolescence management plan, manufacturers can use obsolete equipment without overhauling their entire production line.
Just because a product is no longer made by the original equipment manufacturer (OEM), it doesn't mean that it's useless.
Manufacturers can work with obsolete industrial parts supplier, such as EU Automation, to source their parts. We can then keep the parts in stock and can deliver them whenever they are needed.
We also supply eco-obsolete technology for your production lines. This technology is adapted to meet current energy and environmental requirements, so that your production line runs efficiently.

4. Revolutionising aerospace and automotive manufacturing
Digital technology is pushing the boundaries of aerospace and automotive manufacturing. Manufacturers are able to improve their operations as well as product quality. Here, we explore three of the latest trends set to revolutionise aerospace and automotive manufacturing.
Digital twin
Aerospace and automotive manufacturers are benefitting from digital twinning – creating a virtual model of their processes or products. Using sensors attached to factory equipment, manufacturers can create a digital model of their facility. The twin can be used to identify opportunities to improve the production line, test it virtually and uncover its value, before implementing it in real life.
3D printing
Additive manufacturing is no longer a prototyping tool, it's also used to produce both plastic and metal components. 3D printing can produce lighter, simpler parts with fewer design constraints. It also allows a process to be completely digitalised, from design to production. No matter the location, a 3D printer can be used to produce a part according to a digital file, which improves flexibility and decreases the amount of transportation needed.
Predictive maintenance
Just as predictive maintenance is being incorporated into manufacturing facilities to warn of a potential equipment breakdown, it can be used in vehicles and aircraft themselves. Using self-diagnostics, vehicles and aircraft can alert drivers of a problem to reduce the chances of failure or product recall. This could be even more important in the era of the autonomous vehicle.

5. Keep it running
According to Business Insider UK, one minute of downtime costs the global automotive industry around $22,000. Some businesses even report that a minute of downtime can cost up to $50,000. In a manufacturing plant, every minute counts and manufacturers must keep production running smoothly to maintain its bottom line.
A machine in your factory has broken, stopping production
Downtime means that you will not be able to complete orders and miss deadlines and this will be costly to your bottom line and to your reputation
You need to make quick decisions to return to production as soon as possible
Once you have found the faulty machine or part, you must decide how you will replace it
At this point you can buy an advanced, new machine that could be more efficient than your current equipment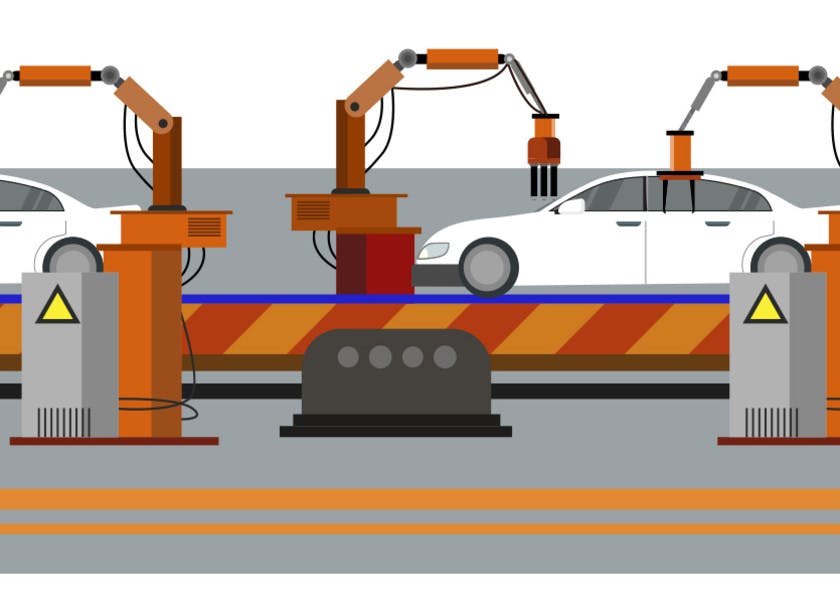 You should consider whether newer equipment will integrate into your current system
You may want to repurchase the equipment you had before, but you find it is no longer sold by the original equipment manufacturer (OEM)
At this point, you should contact EU Automation. We can source new, reconditioned and obsolete parts from global manufacturers.
We can deliver parts anywhere in the world in under 48 hours
Once the part arrives, you can quickly install it and return to production
You can stay in contact with EU Automation to stock spares that you may need in the future, to avoid long periods of downtime in the future