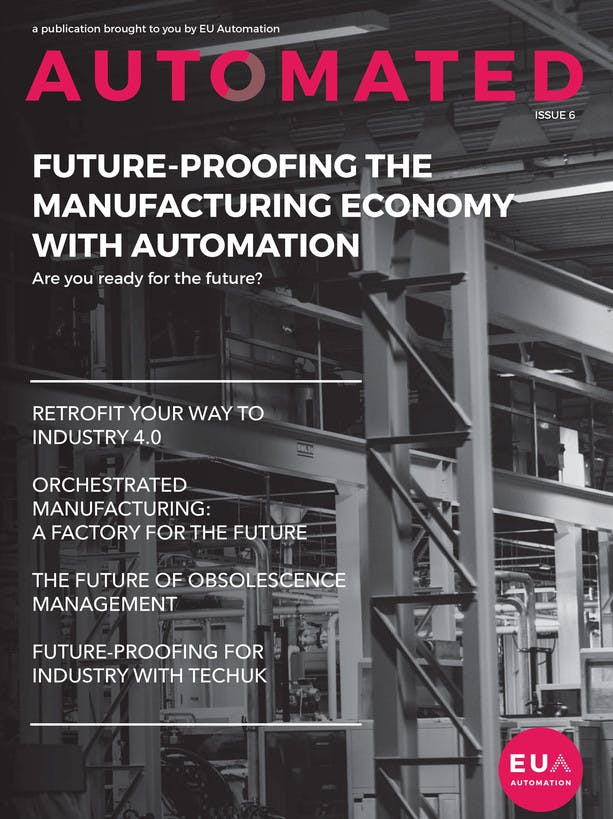 Future-proofing the manufacturing economy with automation
In both consumer and industrial environments, the speed of innovation is now faster than at any point in history.
As the manufacturing world runs headlong into concepts such as Industry 4.0 and the Industrial Internet of Things (IIoT), the need for preparation is now more important than ever before.
This edition of AUTOMATED explores future-proofing the manufacturing economy with automation.
We look at what the highly interconnected future has in store for managing obsolete components in industrial automation. Will the factory of the future be ordering your replacement parts for you? Elsewhere, we discuss the issue of retrofitting when migrating to Industry 4.0, the death of proprietary networks in favour of the uninhibited free flow of data and the impact of digital decay for older industrial devices.