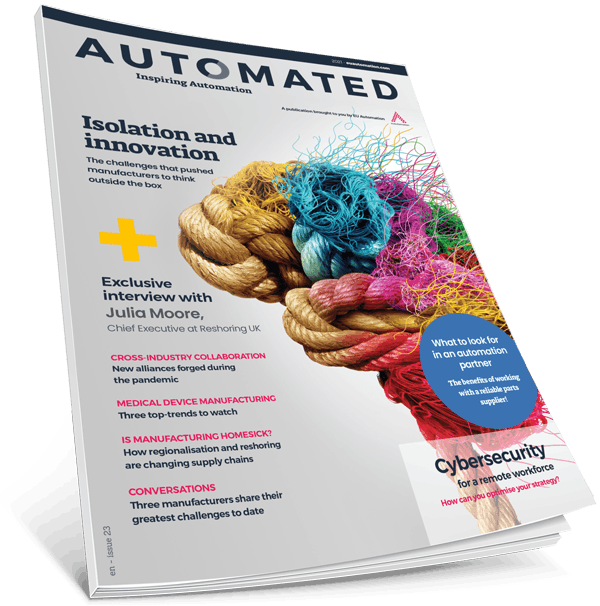 Isolation and innovation
Welcome to the 23rd edition of AUTOMATED, the first of 2021. This edition combines a fresh, brand-new look with the same high-quality content you've come to expect from AUTOMATED. In this issue, we explore how recent pandemic related challenges have pushed manufacturers to think outside the box, innovate their way of working and modernise their premises to cope with unpredictable markets.
The COVID-19 pandemic has forced manufacturers to collaborate in new and innovative ways, taking advantage of solutions developed in fields sometimes quite different from the ones in which they operate. As a result, cross-industry collaboration has been one of the bright sides of the pandemic.
Another positive consequence has been flexible and remote working, which has extended to sectors where it was not common, such as engineering and manufacturing. In this issue we explore how this trend impacted cybersecurity and what manufacturers can do to protect a remote workforce from online threats.
The past few months have also led to incredible innovations in healthcare and in medical device manufacturing. This issue includes an overview of three top trends in this industry that will hopefully lead to further advances.
The pandemic has also revolutionised manufacturers' approach to supply chain management, leading many to form relationships with local suppliers and reshore part of their production. We explore these trends with Julia Moore, chief executive at Reshoring UK.
We hope you enjoy issue 23.