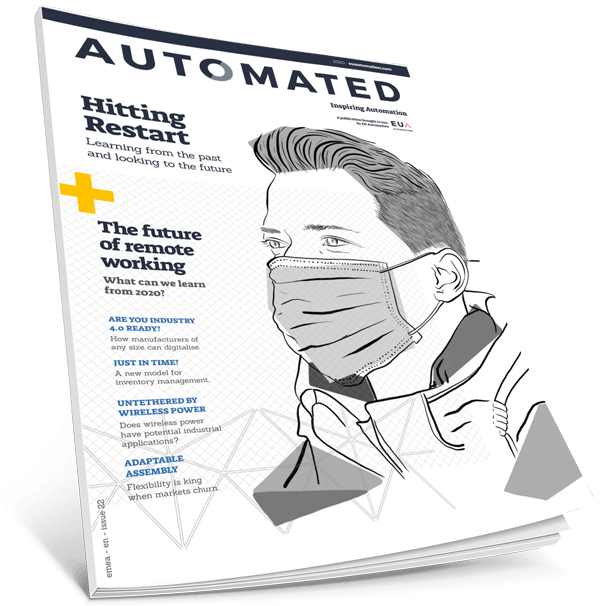 Hitting Restart
Welcome to the 22nd edition of AUTOMATED, where we reflect on the unprecedented times that we've experienced globally over the last few months. On the surface, 2020 started out like any other year — no one could have predicted how different our lives would become just a few months later. Now, as we return to work, we reflect on what we've learned so far this year and give useful information on how to get production running as effectively as possible.
We should all be extremely proud of our global manufacturing industry for being so resilient and adaptable under such circumstances. In some cases, production lines have been transformed entirely to manufacture life-saving medical devices. In other cases, entire workforces have adapted to working from home, implementing new technologies and processes to help them operate effectively.
Now, as we move forward to better and brighter times, we should keep in mind the valuable lessons we've learned this year and use them to better ourselves, and our businesses, for the remainder of the year and beyond.
Finally, the EU Automation team would like to thank key workers all over the world for the bravery and strength that they've shown this year.
We hope you enjoy issue 22.