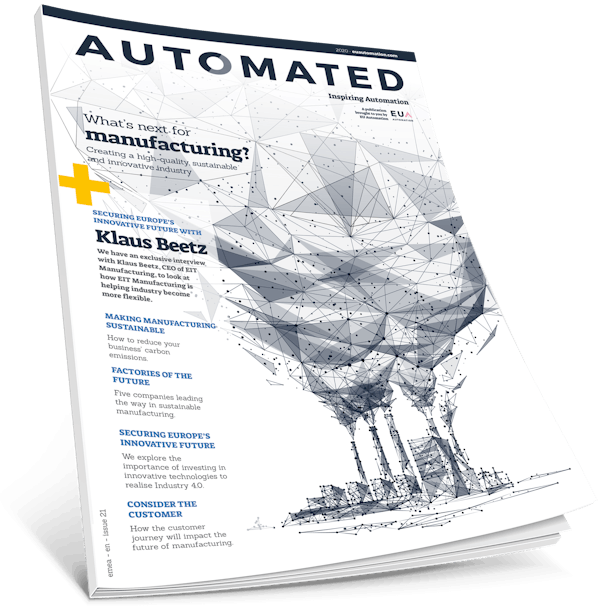 What's next for manufacturing?
Welcome to the 21st edition of AUTOMATED where we explore how improving sustainability is making an impact across the supply chain. The last decade was all about realising Industry 4.0 and bringing in new technology to automate the assembly line. Now, we need to start looking at how to reduce the environmental impact of this advanced supply chain.
The first few months of 2020 has already shown us the negative effects of global warming and we've all watched news stories and documentaries that warn us about the future if nothing changes. Reducing how much meat we eat and plastic we use can make a difference but at EU Automation we want to do more. We're dedicated to reviewing our entire supply chain operations to find where we can improve efficiency, increase recycling and reduce our carbon footprint.
2020 is the beginning of our journey to a more sustainable and ethically responsible business and we want to encourage more companies to start taking the steps towards improving their processes. In this edition, we'll explore how improving efficiency across the supply chain can reduce the industry's environmental impact, such as considering customer experiences, improving quality control and investing in innovation.
We hope you enjoy issue 21.