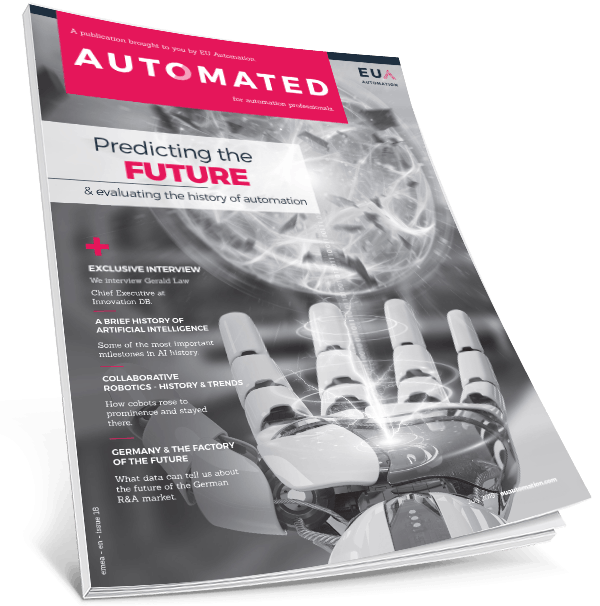 Predicting the Future
Welcome to the 18th issue of AUTOMATED! To celebrate the ten-year anniversary of EU Automation, this issue will talk about the most significant technological achievements of the past and illustrate promising trends for the future in the field of automation.
We start with a brief history of artificial intelligence (AI), where we retrace some of the most important milestones in the field, from Alan Turing's cracking of the Enigma code in WWII, to computer software Deep Blue beating the world chess champion in 1997.
This issue also addresses changes that are taking place in industry. One of these changes will involve the use of technology to find out more about our clients and provide a more personalised service. This can be done by collecting thick data, - qualitative data that tells us why a consumer makes certain decisions.
We hope you enjoy reading issue 18.