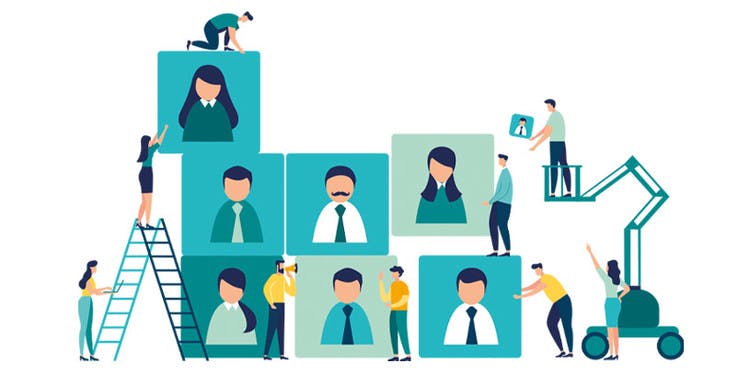 The emotional side of data
According to the Customer Service in Manufacturing Report by Salesforce Research, 69 per cent of consumers say that personalised care will influence their loyalty. As more businesses adapt their services to please customers, manufacturers should also consider how consumer needs can influence their business models.
Manufacturers collect data from numerous sources to better understand their business. Traditionally, manufacturers collect information on internal metrics, such as operational efficiency, to monitor productivity. Collecting this data is important for improving operations, but it doesn't help to give consumers the personalised service that they demand.
Now, manufacturers are beginning to focus more closely on the consumer to retain their loyalty. According to Salesforce Research, 71 per cent of the manufacturing service team say they have become more focused on creating deeper customer relations. Collecting data on consumer behaviour is the best way to understand more about what consumers actually want.
The increase in Internet of Things (IoT) devices in both industrial and consumer applications means that manufacturers can collect data from a growing number of sources. This quantitative data, also referred to as big data, gathers information about the when, where, what and how of a customer's interaction with a business. However, big data cannot explain why customers make these decisions. Understanding why could help manufacturers get even closer to the consumer.
Emotional data
Manufacturers can consider how collecting both big and thick data can help them to modify their products and services to best meet the needs of the consumer. Thick data is a term referring to qualitative data that can explain why a consumer makes certain decisions.
Thick data offers a more emotional and real-life view of consumer behaviour that cannot clearly be seen in algorithms or reports. For example, you might know from big data that 90 per cent of customers purchase one particular robot but there is no clear indication why. Thick data, collected from surveys or ethnographies may show why this is the most popular robot, for example because of its speed, accuracy or ease of use.
"Once you predict something about human behaviour, new factors emerge, because conditions are constantly changing," explained Dr. Tricia Wang, a global tech ethnographer. "That's why it's a never-ending cycle. You think you know something, and then something unknown enters the picture. And that's why just relying on big data alone increases the chance that we'll miss something, while giving us this illusion that we already know everything."
Mass customisation
The demand for bespoke products is increasing and manufacturers are investing in customisation technologies to provide these products. Mass customisation combines features of mass production and bespoke designs, which means that products can be adapted to suit each individual without affecting efficiency.
Manufacturers can collect thick data to help them provide a personalised service and product to consumers. If they understand what the consumer wants from previous behaviour, manufacturers can be more certain that they are producing goods that the consumer will actually buy.
Data collection is an integral part of manufacturing and can tell leadership teams about sales, operational efficiency, customer behaviour and more. By collecting and analysing both big and thick data, manufacturers can gain better insight into both how the facility and consumer's emotions will impact productivity.