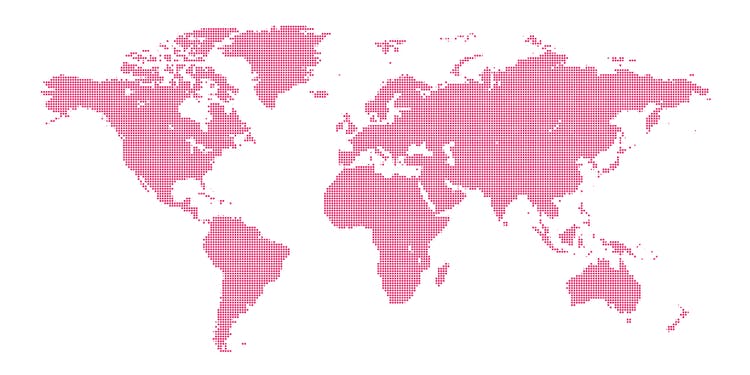 Europe approaching Industry 4.0
Since its inception, Industry 4.0 has been a goal for industrial nations across the globe. Each country has implemented a different digitalisation policy, in terms of funding, design and implementation.
To become leaders in Industry 4.0, governments are introducing national initiatives to drive their nations forward. Many European governments have moved digitalisation high up their priorities, heavily investing in policies to improve their international competitiveness, upskill their workforces and increase productivity. Programmes, such as Made in China 2025 and America Makes 2021, aim to accelerate innovation from both large corporates and small and medium-sized enterprises (SMEs).
In Europe, Horizon 2020 is a €77 billion research and development (R&D) funding programme for innovation. Digital Innovation Hubs have been launched to support companies and enable them to test products and gain practical advice. The European Commission is investing in the centres to link them into a strong network.
Many European countries have developed their Industry 4.0 strategies in addition to the European Commission's efforts, to target location-specific issues. For example, Italy has drawn up the Italian Intelligent Factory Cluster in relation to the region's socio-economic challenges.
National initiatives focus on integrating research organisations, academia and industry, including businesses from start ups to global enterprises. Many are primarily financed through public means, but also have a role for private financing.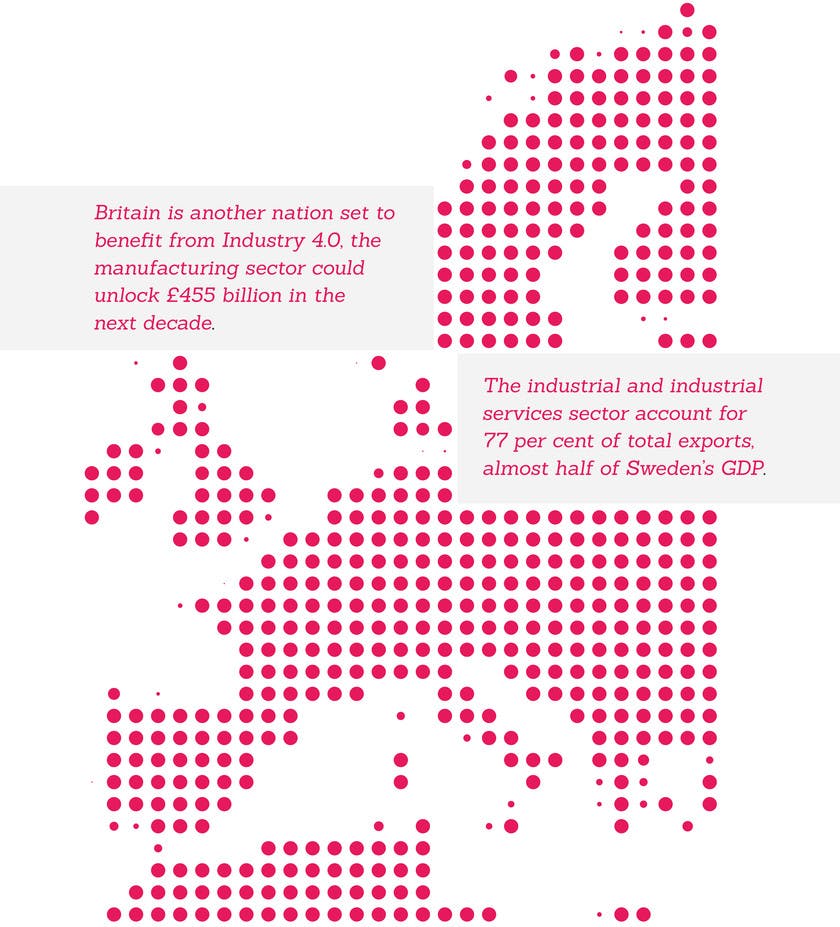 Plattform Industrie 4.0
Germany is a leader in Industry 4.0 – unsurprising given that its Government helped coin the term in 2012. Germany is focussing on increasing digitisation and connectivity, improving value chains, supporting research, creating an industry network and standardisation. If digital technologies and their use are pursued effectively, it could add €82 billion to Germany's GDP.
Germany's Industry 4.0 programme has been funded €200 million by the Federal Ministry of Education and Research (BMBF) and the Federal Ministry for Economic Affairs and Energy (BMWi). This funding is complemented by industrial contributions of financial and in-kind support, demonstrating how seriously both industry and Government are taking Industry 4.0.
In 2016 at CEBIT, the German minister for economic affairs and energy, Sigmar Gabriel, laid out a ten-point programme for Germany – digital strategy 2025. A year later, the German ICT sector had shown impressive current and forecast growth. Part of this strategy involved creating a national Digital Agency to support the government.
Germany is also focussing on financial support for small businesses, while encouraging them to link with established businesses. The nation is also promoting R&D to increase research spend, using Digital Competence Centres and the German Federation of Industrial Research Organisations and a Central Innovation Programme for SMEs to foster innovation.
High value manufacturing in the UK
Britain is another nation set to benefit from Industry 4.0, the manufacturing sector could unlock £455 billion in the next decade, according to the Made Smarter report, commissioned by British Government. The same review calls for a new national body, the Made Smarter UK Commission, to include representatives from industry, government and academia to help achieve this.
The UK's industrial policy involved a £725 million investment to foster innovation. It is also investing in a new technical education system and a national retraining scheme to increase the skill set.
The UK has launched seven technology and innovation centres – the High Value Manufacturing Catapult (HVMC). The centres work with companies across the UK to accelerate technology concept and commercialisation, providing an environment with access to equipment and expertise.
Innovate UK, the country's innovation agency, has invested over £200 million in three years in transformative digital technologies like additive manufacturing, robotics, data analytics and artificial intelligence (AI). These initiatives reduce the risk associated with developing new technologies by providing investment and an environment and expertise in which research and development can thrive.
Sweden's Produktion 2030
In 2018, Forbes named Sweden the world's best country for doing business. The Global Sustainable Competitiveness Index ranked the nation as the world's most competitive.
This is not surprising as it is home to engineering giants such as ABB and automotive manufacturers like Volvo. However, it is also the second largest start-up hub after Silicon Valley, boasting a strong start-up community to complement its major industry players. Combining the expertise of its giants and start-ups could be extremely beneficial for Sweden.
Sweden's Industry 4.0 initiative, Produktion 2030 is driven and funded heavily by industry, but Vinnova, the Swedish Government Agency for Innovation Systems, offered €25 million for the 2013-18 period. The programme funded over 30 projects, worked with over 150 businesses and set up a PhD school.
Sweden faces a different set of challenges to other nations, having the highest median age of any industrial workforce in Europe. The nation is therefore focussing on reskilling existing staff to ensure the nation is Industry 4.0 ready. Produktion 2030 has a strong focus on education to supply skills for industry's needs.
Industry 4.0 initiatives focus on creating a skilled technological community to improve the development and uptake of new skills. Globally, nations can learn from each other as each country forges its own path to Industry 4.0.