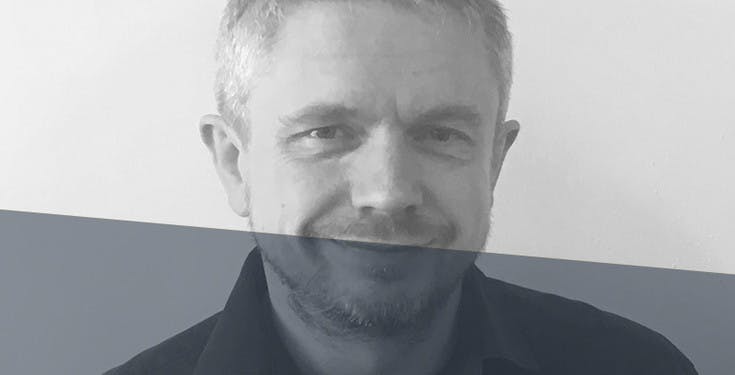 Exclusive interview! - Jeremy Whittingham
In an exclusive article for AUTOMATED, we talk to Jeremy Whittingham, head of marketing for Advanced Engineering, the UK's largest annual gathering of engineering professionals. The show, which took place from October 30 to 31, gave companies the opportunity to meet with OEMs and supply chain partners from sectors spanning the engineering industry.
Can you give me some background on Advanced Engineering? What are its aims?
Advanced Engineering incorporates the latest innovations in design, development, test, production, and assembly. Here, multiple show zones co-locate under one roof at the NEC, Birmingham, UK, to create the UK's largest annual gathering of advanced manufacturers and supply chain partners, to meet and do business across both familiar and less familiar sector supply chains.
How has the show changed over the years? How many exhibitors do you now have?
After launching in 2009, Advanced Engineering began as an aerospace exhibition hosting approximately 80 exhibitors and has grown every year. As one of the NEC's fastest growing events, it now hosts over 500 exhibitors and holds a 15,000 two day attendance, with several additional show zones that have been introduced over its development. Visitors and exhibitors are able to discover new technologies and create new business opportunities across not just their own sector, but other co-locating parallel manufacturing sectors they would otherwise not meet.
We are constantly speaking with our visitors, exhibitors and partners, while attending industry networking events throughout the year, so we are able to elicit exactly what their current requirements, problems and challenges are.
We also ask them about the latest technologies and innovations and communicate this information with the show's advisory board, which meets twice a year and is made up of exhibitors, visitors, partner associations and more.
What were the main themes of this year's show? Why do you think that these themes are important to the industry?
Medical Device Engineering was the latest show zone to launch this year, including a new conference forum providing case studies and technology updates from this sector, and with support from the likes of GTMA, who have many members involved in this supply chain, and Medilink, the UK's national health technology business support organisation.
We also have new pavilion areas taken by the Surface Engineering Association, British Coatings Federation, GTMA, and the Aluminium Federation who are eager to showcase more of their members at the event. This year, responding to popular feedback, we also reintroduced our Enabling Innovation Zone, allowing a select number of start-ups, inventors and innovators the opportunity to showcase their innovations in front of the industry.
This initiative is supported and co judged by Innovate UK and the KTN, the Institute for Manufacturing at Cambridge University and Innovation DB. In the past, we've showcased a range of innovative technologies and products, including a technology creating more comfort for amputees, new drivetrain tech for the fast-growing e-bike sector and a world-first in sound imaging technology.
What do you think has been the biggest innovation in engineering in the last ten years?
Possibly the advances in virtual and augmented reality technologies and the advances they are providing in visualisation. As part of the connected and smart factory, it will mean faster, lower cost, and more efficient design and production. It will enable all kinds of creative options in design and realisation of those designs through increased use of new manufacturing techniques, such as additive manufacturing.
How do you expect the engineering landscape to change in the next ten years? What do you think will be the biggest innovation to come?
Advances in AI and machine learning and the part they play in digitisation and data analysis will mean the manufacture of products will be made much faster, simpler and more accurate. This will allow businesses to make cost and time savings, reduce wastage, use fewer resources and contribute to a more sustainable planet.
A fun question to end on, who is your tech hero?
It has to be Alan Turing. Computers have dramatically changed our lives in every aspect and continue to do so. The Turing Test remains as relevant as ever as we develop the practical applications of AI and machine learning. The future is exciting!