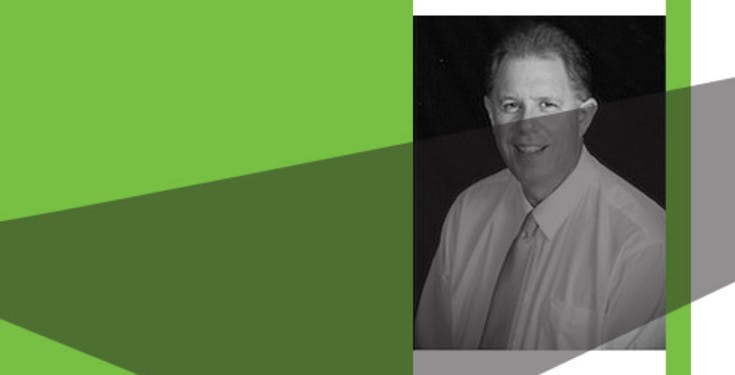 Exclusive interview! - Greg Bruns
In an exclusive interview for AUTOMATED, Jonathan Wilkins talks to Greg Bruns, director at large on the national board of the Association for Manufacturing Excellence (AME). The association of volunteers helps manufacturers across North America improve manufacturing and maintenance processes.
AUTOMATED: Can you give me some background on AME and its aims?
Bruns: AME is a not-for-profit, volunteer supported organisation for manufacturing companies across North America. The association started in 1985, when a small group of manufacturers saw a clear opportunity to improve manufacturing processes and equipment by learning from one another.
Now, the association has over 4,000 members, ranging from executives, to managers and hands-on practitioners. The AME's main aim is to inspire enterprise excellence and help all manufacturers share, learn and grow. We achieve this by following five values; volunteerism, practitioner focus, integrity and trust, an engaging and welcoming atmosphere and a passion for excellence.
AUTOMATED: How do you engage with companies to achieve these aims?
Bruns: We engage with companies in many ways. We hold a yearly international conference that hosts between 1,500 and 2,000 managing directors who share their expertise and discuss the future of manufacturing.
Separate boards and presidents are then responsible for nine AME regions and hold regular tours, events, and meetings for manufacturers in their area. We also have a new consortia programme that connects manufacturers in smaller areas so that they can easily share ideas and support one another.
As well as events, manufacturers can find content on our website that helps them improve processes. Volunteers host monthly webinars on topics that will help to improve practices and answer queries. We also publish Target, a quarterly magazine full of case studies and how-to guides for manufacturers wanting to remain competitive in the industry.
Members get out what they put in. The more they get involved, the more they can improve.
AUTOMATED: Do you think that zero downtime will ever be possible?
Bruns: I think that it is possible. At AME, we are seeing more companies implementing processes to achieve total productive maintenance (TPM). To help other companies understand the benefits of TPM, we are providing more workshops on the topic at our next conference.
We are also seeing that technology is developing at a rapid pace and automated equipment is becoming more effective and more affordable. This gives manufacturers more opportunities to grow. However, equipment and processes are also becoming obsolete at a rapid pace and manufacturers need to continually upgrade if they want to be competitive and achieve zero unplanned downtime.
AUTOMATED: Have you noticed any common manufacturing trends over the last five years that have changed maintenance on the factory floor?
Bruns: The main change in the industry is that technologies that improve maintenance are considerably reducing in price and are now more affordable for manufacturers. This equipment is also better connected, as digitalisation has become the norm rather than the exception in the industry.
These changes support TPM methodologies and help manufacturers implement lean principles in their facilities. In addition to technology, manufacturers are becoming more aware of the benefits of predictive maintenance and helping employees across the facility contribute to this. We have seen an increase of internal training in companies, which is vital in order to stay ahead of advances in technology.
AUTOMATED: What do you think are the three main ways manufacturers can improve maintenance?
Bruns: Firstly, technicians need to keep up-to-date about changes in technologies and practices. The industry is developing so quickly that they are at risk of falling behind. Manufacturers must reserve time for training their technicians in order to improve lean practices. Secondly manufacturers need to adopt lean principles, such as 5S methods or Kanban systems, across the facility to improve predictive maintenance.
Finally, manufacturers should help each other by sharing best practices. The only way to improve the industry is to get involved. The advances in social media mean that manufacturers can share advice with anyone in the world and help influence how the global industry changes.
AUTOMATED: What do you think will be the biggest manufacturing innovation that will be vital to drastically reduce unplanned downtime?
Bruns: I believe there are two. Artificial intelligence (AI) is changing how we work. AI can sort through the data collected by automated equipment and see what humans cannot, alerting us to any potential issues and helping technicians see what they need to do in advance.
Virtual reality (VR) is also going to change maintenance practices. Technicians can support one another and get feedback from around the world by simply wearing a VR headset and viewing the scenario.
AUTOMATED: A fun one to end on, who is your tech hero?
Bruns: I have two tech heroes. The first is Peter Diamandis, founder and chairman of the XPRIZE foundation that funds new, innovative technology projects to support industry growth. The second is Ray Kurzweil, who is known as the modern-day Thomas Edison. He is one of the world's leading inventors and futurists, supporting the growth of AI and other advanced technologies that will influence our future.