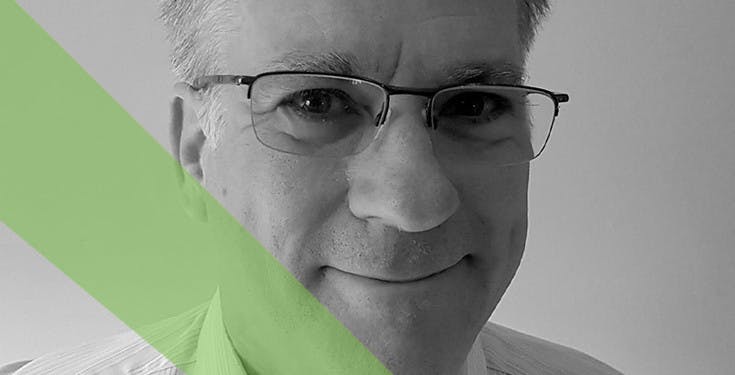 Exclusive interview! - Gerald Law
In this exclusive article for AUTOMATED, Jonathan Wilkins talks to Gerald Law, chief executive at Innovation DB. The company has the world's largest database of innovative technologies to help manufacturers, venture capitalists and R&D departments engage with every university research facility around the world.
Can you give me some background on Innovation DB and its aims?
A decade ago we partnered with the research council to set up the UK innovation forum. Our aim was to help UK universities and government labs do a better job of interacting with businesses when developing new technologies.
After speaking to businesses, we learnt that they often know what they want to develop but found it difficult to source the required skills from labs. In response, we adjusted our approach and renamed the company Innovation DB, to bridge the gap between businesses and research facilities. Now, businesses can see the exciting and novel technologies developed by universities across the world and interact with them to improve their product offering.
How do you engage with businesses and universities to achieve these aims?
We currently have an active community of over 10,000 people spread around 90 countries. These companies, that range from small start-ups to large corporations, can use the database to interact with academics and find the right university researchers to work with. This database allows businesses and academics to find each other rather than having to plan a wide search for someone to help.
We also connect with these businesses and academics to understand more about the emerging technologies disrupting the market. From this information we publish regular reports online and hold regular events to bring companies and academics from around the world together to discuss how these technologies will change their industry. For example, we recently held an event on AI and blockchain in connected medical devices after speaking to a European Director at Philips, a long-standing part of our community. Hosting the event allowed academics and medical device manufacturers to collaborate and discuss the future of this technology and how it would impact them.
How can businesses interact with the database to improve their offering?
We recently released a new version of our database and we now have all 13,500 universities in the world on our database.
Businesses can search for any technology that they want to develop, for example graphene, and find every university across the world that is currently conducting commercially applicable research in that area.
Businesses can explore the research facilities that are leading the way in different disruptive technologies and increase their understanding of what's happening in industry — even if they are not currently developing new products or processes directly in that area.
What do you think has been the biggest innovation in manufacturing in the last ten years?
I believe that there has been a massive improvement in nanomanufacturing over the last ten years. Manufacturers can use nanotechnology in a wide variety of applications to increase the potential of new products and find ways to improve the industry worldwide.
Nanodevices can be installed anywhere, from aeroplanes to wearable medical devices. For example, some of the businesses we work with are developing embedded pressure gauges that are nanometres in size that can monitor blood pressure, sending alerts about any spikes in pressure, but this is only one example out of hundreds.
Manufacturers should consider investing time and money into scaling nanotechnology for mass production so that we can put these devices into more products. The potential uses for nanotechnology and nanoscale devices are continuously growing so it's a really exciting development and it could prove very disruptive to manufacturing.
What do you think are the three main ways manufacturers can prepare for the future?
Manufacturing often lags behind other sectors in properly investing in new and emerging technologies, but Industry 4.0 is forcing people to pay attention and understand that they need to innovate. However, businesses need to react quickly. It takes two or three years to develop a new production line, so manufacturers cannot wait for everyone else to do it or they might be left behind.
In our view here, to prepare for the future, manufacturers should properly monitor the new disruptive technologies that are being developed. Then, experiment to determine if these technologies will help them improve productivity or create more exciting products. Traditionally, manufacturing businesses prioritise scalability and large-scale manufacturing, making experiments and prototyping expensive, and so it is often neglected. Instead, manufacturers should focus on rapid prototyping to help them understand where investments could be made. Finally, companies need to invest in this technology early to establish themselves as leaders in their industry.
How do you expect the manufacturing landscape to change in the next ten years and what do you think will be the biggest innovation to change the sector?
The world is becoming increasingly hostile to plastics. They are everywhere and every industry must adopt new technologies and processes to reduce our plastic consumption, particularly as the European Union (EU) and other government organisations start to ban their use.
New materials that are currently entering the industry can help us to move away from plastics. Manufacturers will have to adopt new materials and redesign products. In other areas, there is an increasing legislative pressure to lightweight products, such as vehicles to reduce their carbon footprint. The change to new materials will impact everyone up and down the supply chain at some point, so it is something that all businesses involved in manufacturing should consider.
A fun question to end on, who is your tech hero?
My tech hero is Alan Turing, because his contribution to technology still makes an impact 50 years later. His academic work solved a basic underlying problem that has changed society beyond recognition. We were only able to develop computers and all the applications that followed, because of Turing's work and it is innovative research like this that allows us to develop and commercialise products that will change our lives.