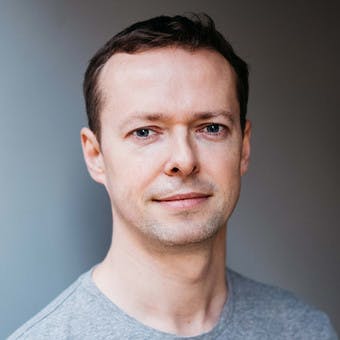 Can you give me a brief overview of AVORA?
Thomas... I started AVORA in 2014 from our headquarters in London because of my experience in the financial industry. We were generating reports using methods that were established decades ago and traditional dashboards on management analytics platforms were very simple. The information took a long time to gather and even then, it only told you if there was a change — no platform could explain why.
AVORA is an end-to-end platform that challenges the status quo on how people do analytics. It is a software that can help businesses improve general performance management analytics, financial reporting and logistics supply chain management. The platform can help businesses track goals, KPIs or issues and monitors trends in real time to quickly tell the business why the change happened.
What are AVORA's main products/services?
Thomas... AVORA is our augmented intelligence platform that uses machine learning to monitor trends in data and inform businesses about any changes that happened and explains why they happened. Businesses can bring in an unlimited amount of data sources to collect, interpret and report on data and the platform crafts a story of what is happening in the business and why. All this can also be done in real time so that businesses can make changes immediately to solve any drops in sales or productivity.
What is the greatest challenge AVORA overcame?
Thomas... We have found that 50 per cent of data projects fail because data analysts couldn't bring the data into one place. So, our main challenge was to build a platform that could ingest any data source in real time and query the data across all sources.
This was much more difficult than planned — we wanted to achieve it in four months but it actually took us two years. It was difficult to bring together all the data from each source and query it in real time without causing a degradation in performance, but it was worth the work.
What is the main innovation you bring to the market?
Thomas... Our main innovation is that we can bring this data set together without any traditional data modelling technology. AVORA technology can combine any data source and keep huge amounts of data in one place, collecting it in real time. The technology can also help businesses to find the root cause for a change in trends, both positive and negative, so that they can react to any changes immediately.
How does AVORA tie into the growing use of automation?
Thomas... Data analytics is an extremely manual process. In our experience, data analysts spend 80 per cent of time extracting data and then 20 per cent of their time on analysing it. A lot of time is wasted extracting data, interpreting it, combining that data into one area and interpreting it to find trends.
We want to free up that time so that companies can concentrate on acting on any changes that they see. We believe that AVORA will take over 95 per cent of prepping, extracting and analysing data so that businesses can wisely use time and resources.
As more companies use automation and want to analyse data from more sources, we will develop AVORA to help them automate analytics. Our continuous intelligence technology has machine learning capabilities, meaning that data analysts can push more data into the system and the system will keep looking for patterns and make recommendations.