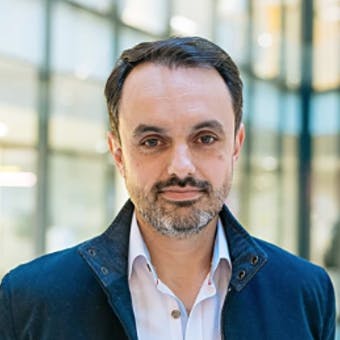 Please can you give me an overview of the company and how it was founded?
Pinto... Red Sift was founded in 2015 by myself and our CEO, Rahul Powar, to democratise cybersecurity. Traditionally, while cybersecurity is critical for every business, only the privileged have been able to afford it. The historic business model is a consultative approach, where a third-party consultant will help other businesses to fix mistakes.
Because 98 per cent of businesses are small or medium sized enterprises (SMEs), only a fraction can afford traditional options. In the era of digitalisation, organisations of all sizes can be targeted by a cyber-attack, so Red Sift was founded to bring cybersecurity into the Software as a Service (SaaS) era for businesses of any size.
Please can you give me an overview of Red Sift's products?
Pinto... We have two products currently available on the market. The first is OnDMARC, a tool that actively blocks phishing attacks and stops email impersonation. 91 per cent of cyber-attacks start with a phishing email and it is a huge vector for cyber-attacks that largely goes unaddressed. It is one of the most dangerous types of attack and it is often impossible to tell if an email is legitimate if the hacker is using a trusted contact's email address.
In 2015, to address this, a consortium of companies including PayPal, Yahoo, LinkedIn and others ratified the domain-based message authentication, reporting and conformance (DMARC), an email authentication policy and reporting protocol. It has become increasingly popular internationally and has been made mandatory in the UK and the US. Our solution, OnDMARC, automates the process of implementing and maintaining DMARC to block unauthorised emails.
Our second product is OnINBOX, an intelligent user-facing email threat detection software, which checks for authentication, content and trust threats on every email received. The tool learns who an individual regularly interacts with and who it should trust for personalised phishing protection. Behind its three simple indicators are rigorous security scans where the tool will check that the DMARC standard is in place, whether URLs are malicious and if an email is from a fake address for a trusted contact.
What is the greatest challenge your business overcame?
Pinto... Our biggest challenge was changing the mindset of the industry — demonstrating that cybersecurity can be moved into a SaaS business model. We were competing against established traditional consultative businesses, so we had to prove that a fresh new approach to email security is the future.
So far, we've done well to overcome this. We work with several large clients such as Telefonica and Transferwise, which have acted as advocates for our business. Recruiting the right team has also been essential to help convince the industry to join our movement.
What is the main innovation you bring to the market?
Pinto... Red Sift is transforming the email security industry from being a consultative model, to an automated SaaS one. We empower the end user to automate as much of the cybersecurity approach as possible — something that is very novel.
How does the product tie into the growing use of automation?
Pinto... Engineering and manufacturing businesses must be able to ensure that the emails they receive from their supply chains and the alerts they receive from connected automation equipment are legitimate. The volume of emails and signals generated by these systems is too large for a human to process. Our tools simplify the process, as they can identify patterns and reduce the manpower required in a cyber security team.
Red Sift helps bring trust back into communications with customers, manufacturing supply chains and automation equipment. By implementing security standards and our services, companies can protect themselves against cyber-attacks.