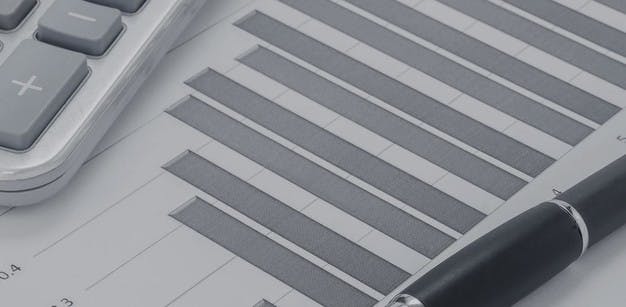 Obsolescence: Looking to the Future
In an exclusive interview with AUTOMATED, Jonathan Wilkins talks to Stuart Kelly, presidentof the International Institute of Obsolescence Management (IIOM) and director of obsolescence management aid provider - Through Life Support, about how to handle obsolescence in industry.
AUTOMATED: How would you define obsolescence in an industrial automation environment?
Kelly: Obsolescence refers to mechanical, electrical and electronic components, as well as materials and software, which are no longer produced by the original equipment manufacturer (OEM). All industries, from defence to nuclear energy, rely on obsolete technologies on a daily basis.
AUTOMATED: Could you please tell me a little bit about the International Institute of Obsolescence Management (IIOM) and what it does for industry?
Kelly: IIOM brings together people and organisations concerned with addressing and mitigating the effects of obsolescence. We promote a pro-active approach to the management of obsolescence through the mutual, voluntary sharing of issues, strategies and solutions. In a nutshell, we help companies manage obsolescence.
The launch of the IIOM in January 2015 took the knowledge-sharing network developed by its predecessor, the Component Obsolescence Group (COG), and extended support for obsolescence management to a wider range of industries and materials.
AUTOMATED: What are the main topics on your agenda for the next twelve months?
Kelly: IIOM will continue to be a comprehensive source of guidance when managing obsolescence in industry. We will also continue to focus on providing a defined career path and professional qualifications for practitioners of obsolescence management.
In addition to corporate membership, IIOM will introduce a tiered membership system, providing the platform for individuals from around the world to progress along a defined career path in obsolescence management.
A qualification scheme will also be introduced.
AUTOMATED: In your opinion, which industries rely most on obsolete components?
Kelly: COG was originally created to allow companies in defence and aerospace to share knowledge and expertise when managing obsolescence. Now, 18 years after the body was originally set up, more industries are relying on obsolete components than ever before.
AUTOMATED: Why is obsolescence management so important to these industries?
Kelly: Equipment in the defence and aerospace industries typically has an operational lifespan of 25 years or even more. When you think of how much technology changes in a quarter of a century, it's easy to understand the kinds of problems that arise for companies trying to keep up.
In other industries, product lifecycle are even shorter. Modern production cycles average about five years, rendering previous components obsolete very quickly. When obsolete production systems or parts break down, companies have the choice between overhauling the whole system and sourcing obsolete parts to retrofit into the existing application. The IIOM is dedicated to helping companies manage this process.
AUTOMATED: Is managing obsolescence starting to affect different industries?
Kelly: Definitely. We're witnessing obsolescence become a more prominent issue, affecting a wider range of industries. When COG began in 1997, members were largely from defence and aerospace. Now we have members from the rail, nuclear energy, automotive and even medical sectors.
This has lead to significant growth in the IIOM community in the UK and in other countries, particularly Germany. Many other states are now taking the obsolescence risk seriously and setting up policies and strategies for their projects. There is a general feeling that the risk from obsolescence is real; the issue is becoming more important every year and requires increasing industry support and robust processes that need to be constantly updated.
AUTOMATED: How has the IIOM adapted to help?
Kelly: To better help companies around the world with obsolescence management, we expanded the remit of COG. The change to IIOM reflects the growing scope and sophistication of obsolescence management. The new name also avoids the focus on the word 'component' and implies a wider appreciation, whatever the product, material, commodity, application or market.
AUTOMATED: Why are obsolete spares suppliers like EU Automation important for industry?
Kelly: In highly regulated industries, such as aerospace, pharmaceutical and nuclear, equipment is subject to stringent regulations. If an obsolete component breaks down, a like-for-like replacement has to be sourced and quickly. Upgrading equipment would mean increased downtime and expenses, while parts are put through their legal paces. Suppliers providing obsolete equipment are invaluable in this respect.
AUTOMATED: With the advancement of Industry 4.0, do you see the need for obsolete technologies becoming lesser or greater?
Kelly: With the advancement of Industry 4.0 you'd expect the need for obsolete technologies to decrease. In reality, this hasn't happened at all. We've seen obsolete management become more important to a wider cross section of industry. If the trend continues, IIOM's role will mimic the increased interconnected cyber physical systems found in the modern factory: facilitating more and more communication between members.
AUTOMATED: In the current climate, energy efficiency is paramount. Can you please tell us how obsolescence works in the context of energy efficiency?
Kelly: Just because a component or a piece of software is obsolete, doesn't mean that it can't still do the job at hand or that it is less energy efficient than its newer counterparts. We often see obsolete equipments that adhere to modern efficiency standards and regulations.
AUTOMATED: What do you think will be the next big thing in industry to become obsolete?
Kelly: Obsolescence Managers! As 3D printing becomes more refined, there might come a time when the obsolescence risk is gone. Thankfully we are a long way away from that and us obsolescence managers will be around for a good many years to come.
AUTOMATED: On a more light-hearted note, we always have one fun question for our interviewees at the end of the discussion. Who is your favourite tech hero?
Kelly: That's a tough question! Perhaps Isambard Kingdom Brunel – he was one of the greatest figures in Britain's Industrial Revolution. He was a particularly ingenious man who helped design and build numerous rail tunnels, dockyards, steamships and railways. What I admire most about him was his perseverance. Not all of his projects worked on the first go, but he always kept going and found a way to turn his ideas into reality.