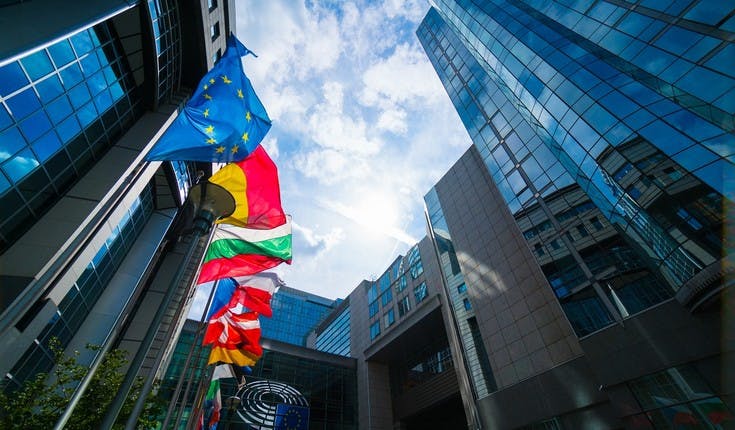 Engineering equality
For the last eight years in a row, German Chancellor Angela Merkel has been named as the most powerful woman in the world by Forbes. Given the low number of women in science, technology, engineering and maths (STEM) roles, it might surprise you to find out that Merkel has a PhD in physical chemistry.
While STEM careers are typically regarded as highly paid professions, there is still a pay gap between men and women that could impact women's perception of STEM as a career path. Germany, for example, has one of the largest gender pay gaps in the European Union. In 2015, it was registered at a substantial 22 per cent — the UK follows closely with a gap of 20.8 per cent.
In a bid to tackle the nation's gender pay gap, the German Government introduced new legislation to ensure equal pay for work of equivalent value. While discrimination was already forbidden, the legislation increased the transparency in company's pay structures. Because of this, companies with more than 200 employees must share the salaries of men and women in equal positions.
Other countries have taken similar steps to combat the secrecy around salaries. The British Government ordered companies with more than 250 employees to publish the details of their gender pay gap by April 2017. Taking one step further, the Government in Iceland enacted a law calling for firms with more than 25 members of staff to prove that they are paying men and women the same for doing the same work.
British initiatives
According to a document produced by the Women's Engineering Society, the UK has the lowest percentage of female engineering professionals in Europe, at less than ten per cent. This is far behind the leaders, which include Latvia, Bulgaria and Cyprus, where women make up nearly 30 per cent of the engineering workforce.
A survey conducted by British Gas gives us some insight into why the numbers are so low. It states that 48 per cent of young women do not even consider careers in STEM, with 30 per cent citing a lack of STEM knowledge as a contributing factor. On top of this, 13 per cent reported a perception that the industries are sexist and nine per cent believe STEM careers are better suited to the opposite sex.
A critical way to encourage more young women into engineering is to make science and maths fun and engaging for both genders early on. For example, not-for-profit organisations like Wavemaker offer workshops for children aged between eight and 16, which explore STEM and arts subjects in a hands-on way. Engineering businesses can also offer their own education outreach programmes, such as running workshops or activities for school students, to break the stereotype of what a career in engineering is really like.
Angela Merkel gave a speech to mark the centenary of women's suffrage, where she said, "We need to specifically support women to help them achieve a breakthrough, become better known and make headway. This really goes for all sectors in society." And she's right. If we enable women to reach their full potential in STEM careers by introducing new legislation and initiatives, we could see as much as $28 trillion added to global gross domestic product (GDP) in 2025. So, let's get started.