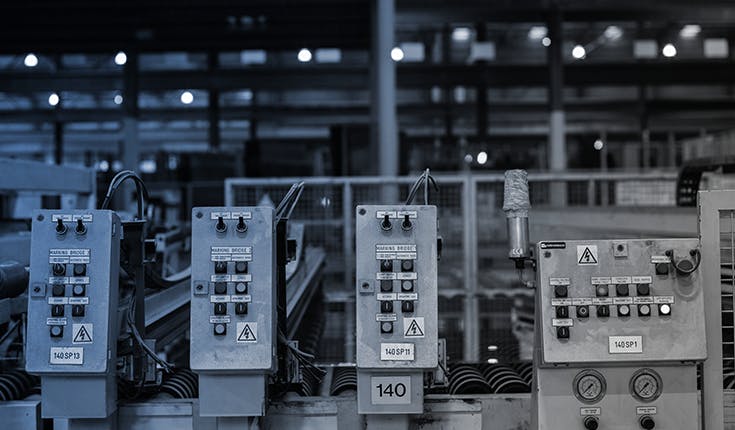 Benefits of buying and maintaining legacy equipment
Legacy equipment is vital to the functioning of most facilities. Nevertheless, with the rapid advancement of automation technologies, manufacturers might think investing in the latest equipment is the smartest choice. Contrary to manufacturers' beliefs, legacy equipment has the potential to upgrade their facilities to smart factories in a more cost-efficient manner.
The advantages of buying legacy equipment are plenty — for example, employees might be already familiar with it and be able to operate and maintain it without additional training. Nevertheless, there are also certain aspects manufacturers need to bear in mind when making their purchase, such as energy efficiency, integration and communication capabilities. However, this does not mean that manufacturers cannot stay competitive and build the factory of the future while keeping and modernising their existing equipment.
Energy efficiency
Energy efficiency standards have become increasingly important for manufacturing due to rising sustainability concerns. Investing in new equipment that is compliant with the latest norms is a straightforward yet costly process. Eco Obsolete Technology (EOT) is the name for devices that are no longer supported by their original manufacturers but live up to the current energy standards.
Heavy reliant components, such as a servo motor, consume great amounts of energy, making it all the more necessary to adhere to energy efficiency regulations. One option for manufacturers is to upgrade the motor, but in doing so, they run the risk of having to overhaul other parts of the system to ensure compatibility.
A more cost-efficient alternative is to check their local energy regulations and look at the specifics of a legacy servo motor. Although a product is obsolete, it could also be perfectly compliant with the current energy efficiency regulations.
Integration
Obsolete parts do not only help companies comply with energy efficiency regulations, but they also offer flexibility in the plant, due to their ease of integration compared to more advanced technologies. Upgrading the whole production line with the latest IoT technologies might be too costly. However, incorporating Industrial Internet of Things (IIoT) connectivity devices to add communication capabilities to legacy machines could prove highly profitable.
This integration process, also known as retrofitting, is growing in popularity, with global sales of IoT gateways, including those required for retrofits expected to increase to around US $45 billion by 2021, according to Accenture.
Many suppliers offer a black box that can be installed on the existing equipment to integrate it to the network by communicating data from the machine without any changes to its hardware or software. Collating the data from multiple pieces of equipment gives an overall interactive visual of the plant, allowing for real-time monitoring.
Smart planning
Any change to the structure of the plant is an important decision for any manufacturer. Deciding which machine needs updating requires extensive consideration. This includes consulting the personnel involved, running some return-on-investment (ROI) calculations and judging the timeliest route to reach your goals.
New technologies are always emerging, so it is important to decide which ones are worth the risks. While every manufacturer's dream is to achieve an efficient smart plant, investing in the latest devices is not always the smartest strategy. Smart planning can help achieve a smooth transition to Industry 4.0, incorporating equipment gradually.
One essential factor in smart planning is finding a trustworthy supplier of legacy equipment that can help you assess your options. If you are planning to buy legacy machines or need help upgrading your existing ones, you don't need to worry about finding spare parts. EU Automation provides obsolete parts from all major manufacturers and delivers them anywhere in the world in a timely manner to avoid downtime.
It is time to rid the manufacturing industry of negative sentiments when it comes to legacy equipment. From benefits in energy efficiency to easy integration, legacy equipment has a lot to offer to smart plants. Plant managers and manufacturers can rest assured that their legacy equipment is still worth investing in and maintaining.
To find out more about the variety of obsolete parts we offer, visit www.euautomation.com or talk to one of our experts today.