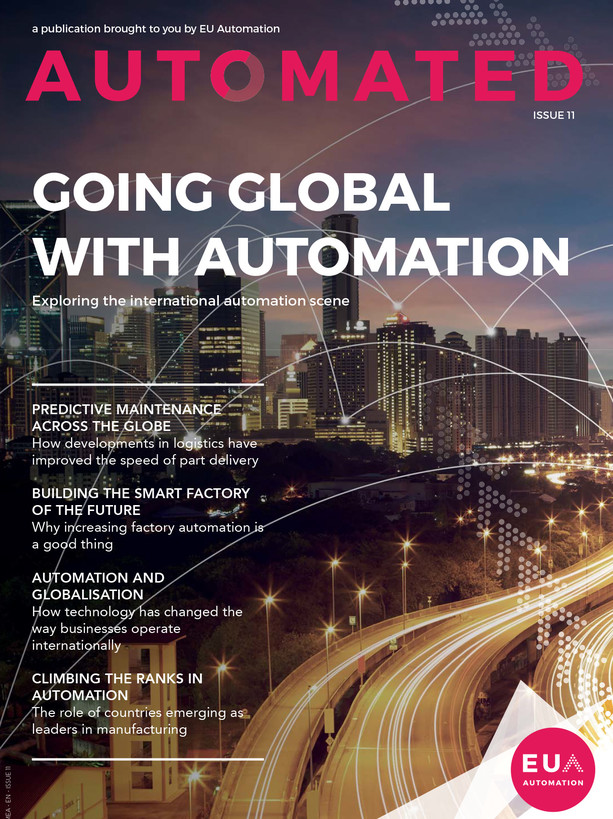 Going global with automation
Welcome
.
In the dawn of Industry 4.0, the digital and physical worlds are more closely linked than ever. Advancing technology has already revolutionised manufacturing, but the impact doesn't stop there. All over the world, companies are developing and taking advantage of a myriad of smart and automated technologies – and it's not just those that you would expect.
This is the eleventh issue of AUTOMATED, in which we explore the global engineering and automation scene. We look at how the UK is leading the way in smart technology, as well as the countries that are emerging players in the field.
We also look at how technological developments inside and outside of factories have impacted globalisation and revolutionised the modern manufacturing supply chain.