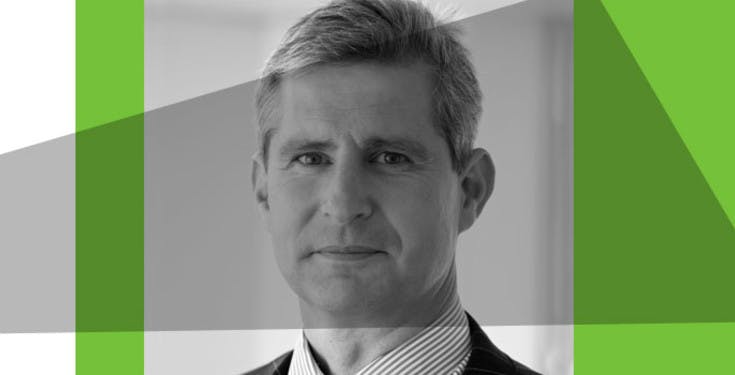 Exclusive interview! - James Selka
In an exclusive interview for AUTOMATED, Jonathan Wilkins talks to James Selka, chief executive officer of the Manufacturing Technologies Association (MTA), which provides a broad range of services to its members who are developing manufacturing technologies and production methods.
AUTOMATED: Can you give me some background on the MTA and its aims?
The MTA is the trade body that represents companies in the manufacturing technologies sector. This includes manufacturers and designers of machine tools, embedded software, additive manufacturing technology, measuring equipment and software, smart tools and materials. Within our membership base is everything you need to equip the most advanced factory.
Our primary aim is to help our members do more business, but we also act as their voice, be it to government or internationally. One important way that we help our members do more is in running the UK's biggest industrial trade show for the sector — MACH. This show is unique in the UK and has all the technology needed for cutting and forming metal and 3D manufacturing. Where these technologies may be hidden at other automation trade shows, MACH brings them to the forefront.
Have you noticed any common manufacturing trends over the last five years?
Mass customisation is beginning to become a reality and that is affecting production techniques. Though it is not a new concept, we are now much closer to it being viable and cost-effective.
Since the 1960s, we've experienced increased digitalisation, but a recent shift to connected manufacturing has broadened the use of machine-to-machine and enterprise-to-enterprise communication. This connectivity has allowed business models to become more efficient and profitable. For example, we can now use 'digital twins' to simulate factory floors in order to optimise real world facilities.
We've also seen trends in smart materials, where composites and other materials are used to create smart structures with sensors, connectivity and reactivity embedded within them.
What major changes have you seen in the manufacturing technologies industry over the last five years?
Requirements from customers have pushed the industry towards a servitised model. Instead of being a product-based interaction, it has become more about offering capability and capacity to solve a customer's problem and provide a turnkey solution. This can include robots, tooling, software, inspection and more. It is challenge to some old ways of working but it's also proving a big opportunity for companies that can focus on the customer.
Brexit could impact the future for our members and there is some nervousness around long term investment, understandable given how unclear the situation is. However, investments in the UK from companies like Boeing, Maclaren, Airbus, JLR and Nissan demonstrate long term confidence in the UK's manufacturing ability. If handled correctly, the UK will remain as competitive, if not more, following Brexit.
How do you expect the manufacturing landscape to change in the next ten years?
We expect a continued acceleration of investment into technology and skills. The last 15 years has seen a renaissance in the UK's advanced manufacturing and we now need the skills to handle the expected growth. I anticipate the UK will continue to invest in automating technology, but investing in skills for the future in tandem with that will give us the opportunity to leapfrog our competitors. The MTA offers training grants to help members develop their staff and train apprentices to develop the necessary skills.
What do you think will be the biggest manufacturing innovation?
Some of the biggest innovations, like Industry 4.0, are already upon us, but are yet to be fully realised. Additive manufacturing is yet to reach its full potential. It has already given us the ability to produce things that were geometrically impossible before and altered the mindset of many designers.
Using these innovations, we have a once in a generation opportunity to reindustrialise the UK. We are well placed to do this as the UK has a worldwide
reputation for innovation, the lowest tax regime in the G7, a flexible workforce and speaks the global language.
How do you help your members to internationalise?
We take our members abroad to international trade shows, such as the world's largest metalworking show, EMO, which is being staged in September of this year in Hannover, Germany. We also work closely with the Department of International Trade (DIT) and are members of the Institute of Export, which our members can access to develop relationships in international markets.
Our technical committee influences international machine tool and additive manufacturing regulations, which leads to updated standards and boosts international trade. That is something we need to protect post-Brexit.
To raise the profile of our members and connect them on the ground internationally, we've been to shows in Turkey, Japan, America and we are arranging to go to Vietnam, Thailand and India. In Turkey, our members talked to the British consulate about business customs and gained practical advice.
How can countries stay competitive in the global market?
Accelerating investment in skills and technology will create enormous opportunities for the UK. We've also partnered with Lloyds Bank, who committed to invest one billion pounds in UK manufacturing in 2017 and had achieved this by May.
To improve productivity and remain competitive, three things are required; technology, skills and finance. We help our members and their customers to access all three.
A fun question to end on, who is your tech hero?
My answer to this is twofold. My pure tech hero is the Formula One designer Adrian Newey, as he epitomises how brilliant the UK is at innovation. His engineering mind has led his teams to win numerous titles.
In a business sense, it has to be Sir David McMurtry, chairman and chief executive of Renishaw, who used his extraordinary technical and business abilities to create a company with revenues of over half a billion pounds. Sir David understands the importance of investing in skills in the UK, intellectual property and technology. The company has an impressive staff retention rate and if we had more businesses like Renishaw, I'm sure we'd have a stronger economy.