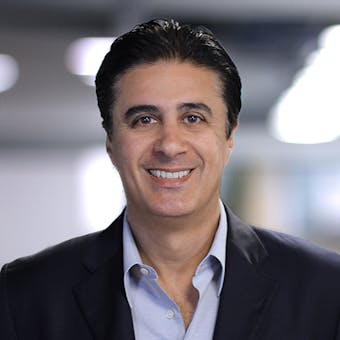 Please can you give me an overview of EmpiricAI and how the business was founded?
Chaudhary... EmpiricAI came into being two years ago, and was purpose-built to help industrial customers leverage the huge potential of the Industrial Internet of Things (IIOT) and artificial intelligence (AI),improve and optimise plant performance and operations, reduce energy and production costs, and limit the impact of production on the environment. EmpiricAI's multidisciplinary team of industrial plant engineers, data scientists, and full-stack software developers work as one team to build and implement solutions that provide business value. Our AI/Machine Learning (ML) based advanced analytics solutions optimise yield, reduce costs, and improves productivity across the plant. When the pandemic hit, we focused on solving the most pressing problem for many of our customers — how to create COVID-secure workspaces so their businesses could operate safely.
What are EmpiricAI's main products and services?
Chaudhary... Our products currently cover two areas: Industrial Analytics and WorkSafe Analytics. Our Industrial Analytics product is designed to provide Process and Performance Engineers with an easy to use tool to optimise plant performance, identify and resolve any anomalies, and leverage AI/ML models for process optimisation, energy conservation, and asset reliability. We receive and analyse our customers' plant data transforming it into actionable insights. During the pandemic, plant engineers have used our Industrial Analytics product to monitor the performance of sites remotely, allowing the plants to remain operational with minimal on-site staff.
WorkSafe Analytics, our COVID-safe solution, ensures industrial workspaces can operate safely during the current pandemic by monitoring COVID-compliance and assessing risk in real time. WorkSafe Analytics can be configured to monitor regulations on social distancing and occupancy, as COVID risks change. It works by using real time information from existing CCTV video feeds to detect, alert, and report on social distancing, PPE compliance & mask detection to improve safety in the workplace. It also reports on the COVID risk to health and safety managers for accurate decision making at company level. This provides peace of mind for employers and employees in a variety of workplaces, including manufacturing plants, construction sites, corporate offices and customer-facing branches.
What is the main innovation you bring to the market?
Chaudhary... EmpiricAI's software products replace manual monitoring and point solutions with a comprehensive and integrated product that provides specific insights on how to improve plant performance and how to reduce the risk of COVID infections in our customers' workplaces.
Our WorkSafe Analytics software not only provides real-time monitoring on how well employees and visitors are complying with the COVID safety guidelines put in place by the company, but also provides specific and targeted insights on areas for improvement.
Lastly, our proprietary AI/ML and Computer Vision AI models are more accurate and higher performing than others in the market.
What is the greatest challenge that the company overcame?
Chaudhary... The spread of COVID-19 presented a significant challenge to our Industrial Analytics product plans. Industrial customers were forced into a battle for survival, needing to focus on procuring supply chains, managing low customer demand, and putting in place costly and ineffective measures to protect their employees and production processes. Productivity and efficiency were no longer the key drivers. During this time of uncertainty, we huddled together and developed our WorkSafe Analytics product, which leverages Computer Vision AI, to help our customers reduce the risk of business disruption due to COVID-19 infections in their workplace.
How do your products and services tie into the growing use of automation in manufacturing?
Chaudhary... EmpiricAI's Industrial Analytics software allows plant engineers to remotely monitor plant performance and key KPIs, and rapidly identify and resolve emerging performance or quality issues. In doing so, the software enables productivity and cost efficiency gains similar to the ones that companies can achieve through the use of automation.
Our WorkSafe Analytics product leverages Computer Vision AI to replaces manual monitoring and point solutions with a comprehensive automated monitoring system.
Both products utilise sophisticated and proprietary AI/ML models to help automate plant operations and monitor health and safety.