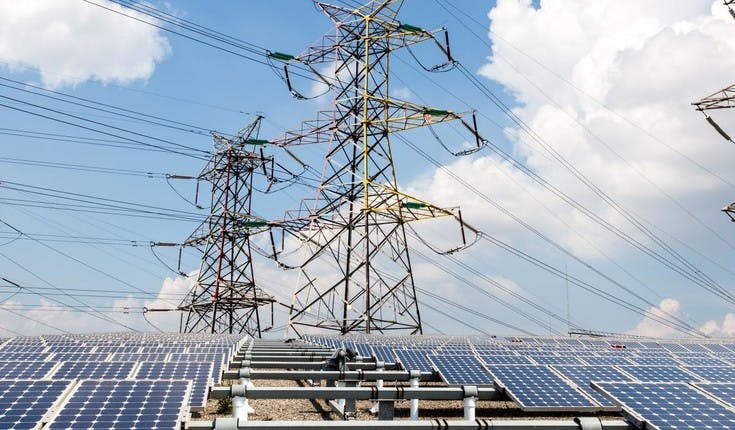 Getting ahead with ESOS Phase 2
Energy efficiency is a growing concern for manufacturers that are trying to reduce costs, improve environmental impact and ensure compliance.
ESOS is a compulsory scheme for British organisations outside the public sector. Companies with over 250 employees, a turnover greater than 50 million euros or an annual balance sheet above 43 million euros must comply. It is one step in the effort to reduce Europe's energy consumption by 20 per cent by 2020. The scheme was introduced in 2014 and is now headed for its second phase.
For Phase 2, companies need to account for 90 per cent of energy consumed with twelve months of verifiable data. Unless covered by another route to compliance, such as ISO 50001, energy audits must be conducted and submitted every four years and a lead assessor and director must sign off an ESOS assessment and communicate it to the environment agency. This must be carried out before the compliance date – December 5, 2019. Companies that do not comply may face enforcement action, which has already been taken against a number of non-Phase 1 compliant organisations.
Getting ahead with ESOS has an additional benefit – it acts as a starting point for energy efficiency, which can lead to financial savings. This can include reducing energy costs in buildings, transport or industrial processes. The sooner the changes are implemented, the greater the energy saving.
Get ready for ESOS Phase 2
By preparing early, companies can reduce the disruption the new procedures will bring. Companies can begin their data reference period for ESOS immediately, gathering information on total energy consumption. Alternatively, companies can implement ISO 50001, which may take over a year to achieve.
During the implementation of the first phase, one bottleneck identified was the availability of ESOS lead assessors. Planning well in advance will ensure your company is not held back by this, as around 2,800 organisations reported late compliance to this phase, which for many resulted in a fine.
Opportunities to save
There are several areas of manufacturing where energy savings can be made. For example, motors are a high energy-consumption component, but a 20 per cent reduction in speed can reduce energy use by 50 per cent. This can be controlled with variable speed drives (VSDs) and by ensuring your motors are running efficiently. Inefficient motors can be replaced with new or eco obsolete technology to improve energy use.
A manufacturing facility can also be optimised by recirculating excess heat as opposed to using heating. LED bulbs offer better energy efficiency than other light bulbs and controlling them with sensors or time switches can lead to further savings. Manufacturers can also check the insulation of pipes and valves to improve temperature regulation.
The ESOS is what it says on the tin — an opportunity. Manufacturers should embrace the change, prepare for the new regulation and the benefits it will bring to the environment, as well as their energy bills.