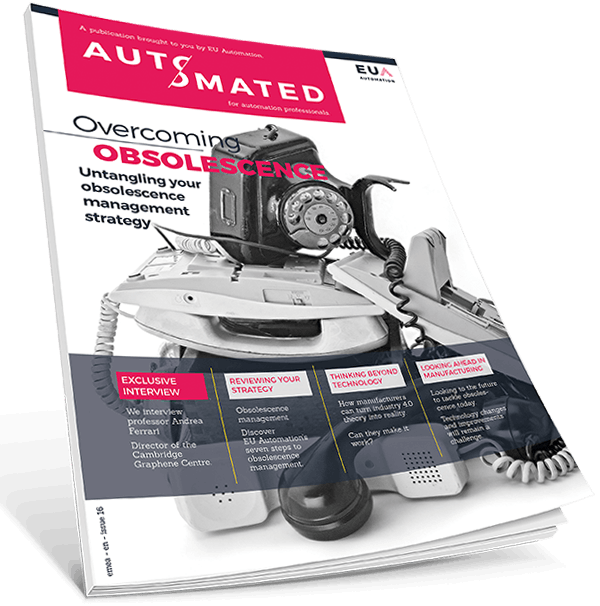 Overcoming Obsolesence
Welcome to the 16th issue of AUTOMATED, where we explain the importance of obsolescence management and the technologies and trends that help you achieve this.
We start the magazine by reviewing your obsolescence strategy. Obsolescence is essential at every step of a system's lifecycle and with our advice, you can improve predictive maintenance and prevent expensive downtime.
Industry 4.0 is also continuing to change manufacturing. In this issue we discuss how manufacturers can successfully apply the ideas of Industry 4.0 in a way that will be beneficial to their particular business.
We also have an exclusive interview with Professor Andrea Ferrari, from the Graphene Flagship, to help us understand more about the future of this innovative material.