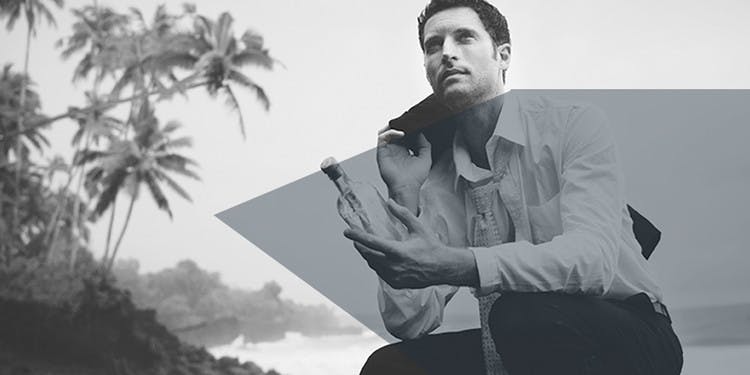 Thinking beyond technology
When people bought their tickets to The Fyre Festival in December 2017, they were told to expect a luxury music festival on a private island in the Bahamas. In reality, they experienced something completely different. Sometimes, things sound great in theory, but cannot work in reality. We explain how manufacturers can apply Industry 4.0 theory to their business in a way that is beneficial.
In theory, the Fyre Festival was meant to be an Instagram-worthy event filled with models, yacht parties and concierge packages worth up to 50 thousand dollars per person. In reality, the private island was a small beach adjacent to a hotel and passengers were left stranded in poor conditions with no food.
Somethings that sound great in theory will not always work out in real life. In manufacturing, engineers across the world are racing to realise a new industrial revolution that they believe will benefit their business. But, can they make it work in reality?
What is Industry 4.0?
In 2011, Dr Henning Kagermann, Dr Wolfgang Wahlster and Dr Wolf-Dieter Lukas introduced Industry 4.0 to visitors at Hannover Messe. At the trade show, they established their vision to invest in smart technologies to build on Germany's success in the automotive and mechanical engineering sectors.
Since then, discussions about Industry 4.0 have been mainly theoretical and manufacturers may be unsure of what they need to do to be a part of the revolution. Industry 4.0 is not a product you buy off the shelf or a process you put into practice overnight – it requires planning, cultural changes and technology optimisation.
"The Industrial Internet of Things (IIoT) is often portrayed as a replacement of legacy technology," explained Tom Canning, vice president of Canonical. "… Its real potential lies not in a radical rip-and-replace overhaul strategy but through incremental smart upgrades and improvements. For IIoT adoption to increase, and for its value to be truly realized in the global economy, businesses will need to chart and follow a path of smart and systematic evolution, not revolution."
Don't rush it
Manufacturing companies around the world are racing to realise Industry 4.0. There is a sense of urgency to innovate, but this can be dangerous because manufacturers may invest in automation without fully understanding how it will impact their business strategy.
Digitalising just for the sake of being competitive will not be beneficial to a business. Manufacturers may choose the wrong technology or not change their culture accordingly to use the new system to its full potential. Instead of rushing to automate their processes, manufacturers should take the time to plan out their unique journey to Industry 4.0.
The Engineering Employers' Federation (EEF) argues that Industry 4.0 is a journey with three distinct milestones — conception, evolution and revolution. Every company is at a different stage to this journey and should focus on their own business instead of what is going on around them.
Milestones
Before a manufacturer can realise Industry 4.0, they must take the time to understand what the revolution entails and how it relates to their business. They should ask themselves what it is, what difference it can make and how other companies are taking advantage of Industry 4.0.
At this stage, manufacturers should consider the core aspects of Industry 4.0. Products, production and supply chain are the three main areas where manufacturers can implement changes to make their processes smarter.
Investing in sensors and Radio Frequency Identification (RFID) allows manufacturers to track and digitalise their inventory and optimise their supply chain. Manufacturers can also make their production smarter by optimising how they use the data collected by their equipment. They can also invest in new technologies such as virtual reality (VR), augmented reality (AR) and robots to build an efficient production line. Finally, manufacturers should concentrate on how they can develop smarter products for their customers.
You can't buy Industry 4.0
Despite its importance, manufacturers cannot simply buy the latest technology and have a business to be Industry 4.0 ready. Companies surveyed by the EEF reported that a lack of understanding and a company culture reluctant to change were some of the main barriers to Industry 4.0.
Manufacturers have to be willing to evolve to ensure their business remains competitive and meets the needs of its customers. Companies should focus on how company culture can allow this change, starting with leadership. They must be open to innovation and change and be prepared to try new processes, technologies or ideas and risk failure.
Adopting Industry 4.0 also requires technical skills. The Made Smarter Review 2017 suggested that the UK must upskill a million industrial workers to meet the growing consumer demand. Business owners should upskill their manufacturing workforce to be proficient in digital technologies to make the most of the data collected by a smarter production line.
When it was first mentioned at Hannover Messe, Industry 4.0 represented a vision of how Germany establishes itself as an industry leader. Now, companies are racing to join the revolution, even if they are unsure of how the concept works in real life. Manufacturers should be careful not to make the same mistakes as the attendees of Fyre Festival. Instead, they should understand why Industry 4.0 is beneficial to them and how to embrace change in both technology and culture.