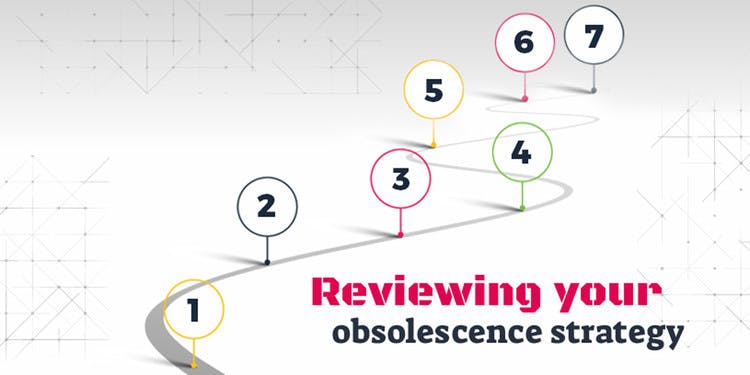 Reviewing your obsolescence strategy
Here's a recap on EU Automation's seven steps to obsolescence management. If you follow these, you can't go wrong:
1 Initial system audit
Assess the age of your equipment, how long the components have been on the market and what updates are available
2 Resource planning
Weigh up the best use of resources for your business
3 Basic risk analysis
Analyse how likely your parts are to break down and assess the condition of equipment
4 Obsolescence risk
Keep a list of all obsolete parts in your system and keep track of any last time to buy notices
5 Supplier planning
Ensure you're in contact with a reliable supplier
6 Create a database
Organise your notes, records and analytics into one format
7 Review and update
Daily checks and updates will minimise the risk of unpleasant surprises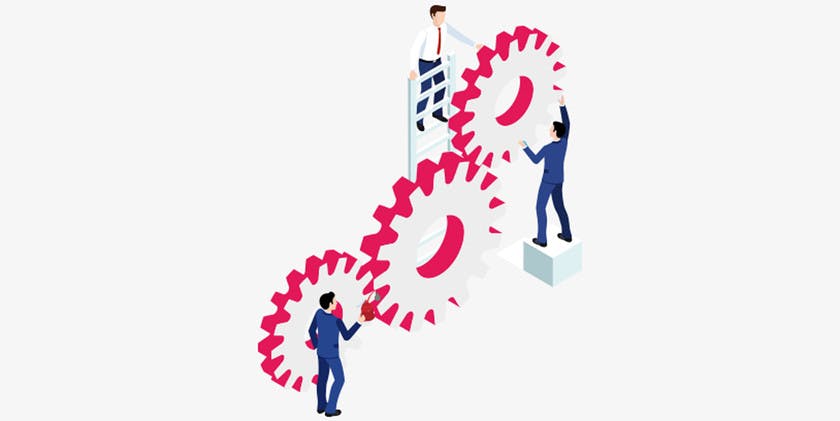 From school reports to annual performance reviews, it's often thought that analysing success is best done once a year. Often, it's more effective to review your success as an ongoing task, particularly when it comes to obsolescence management.
Obsolescence is a pain point for manufacturers. Because of technological and market changes, new regulations and planned obsolescence, products, equipment, skills and software are fated to become obsolete. The development of smarter products, new materials and innovations in electronics are speeding up this process.
According to BS EN 62402:2007, "Obsolescence is unavoidable and cannot be prevented, but visionary and careful planning can minimise its effects and its potential high costs." And high costs there are. If a system redesign or upgrade is necessary, the company will require hardware, professional services and testing. This is impossible to sustain, particularly if multiple components become obsolete during a system's life. It can also lead to the reduction of extensive downtime.
Doing this pre-emptively and pro-actively will prevent production downtime and expensive upgrades. A successful obsolescence management strategy is an ongoing commitment, from design to end-of-life, to ensure your business always has a solution ready.
Parts of a whole
Developing an obsolescence management strategy is a complex art. However, by combining dedication, planning and product lifecycle knowledge, a company can safeguard themselves against the cost and reputation damage. The strategy will consist of identifying risks, priorities and planning reactive, proactive and strategic actions in the event that something becomes obsolete. When a critical component approaches end-of-life, the manufacturer must adapt its process or supply chain.
Keep it updated
If your business has grown or expanded in to new markets, this may impact the way you manage obsolescence. There are numerous ways to manage obsolescence from a simple spreadsheet, to a computerised maintenance management system. It can either be managed in-house by an obsolescence manager or contracted out to a third party – dependent on what is the best use of resources for a business. Remember to review your approach as your business grows and changes, you may find there is a better method to suit your new processes.
When reviewing your obsolescence management strategy, you should consider what changes in the plant. You can conduct an audit, examining machinery, its age and its time on the market to see if anything is obsolete or if any software requires updating. For example, when purchasing a new piece of machinery, it is important to remember it is common for a system to outlive its components. If a component were to break, how would it impact on the system and your other business processes?
It can be difficult to keep track of end of life notification, thinking about obsolescence from the minute the equipment is installed could make a big difference later down the line. Continually update you list of all obsolete parts and all parts close to obsolescence to give you an idea of the parts that will be challenging to source.
Once you have audited the new equipment in your facility, you can update your risk assessment to determine if the applications are critical to your business or are at high risk of obsolescence and breakdown. The parts at risk of breakdown are the best targets for you to add to your preventative maintenance regime.
Both require a relationship with an obsolete equipment supplier, but the second approach requires more care to be taken when choosing one as rapid delivery is required. You should regularly assess the record of your suppliers to ensure they can access difficult-to-source parts, meet the required delivery time and are vigilant to counterfeits.
Unlike your old school reports, obsolescence management is not a yearly process, you need to schedule in more than an annual review to avoid downtime. It's important to reflect and review your strategy's success daily, particularly when new equipment is installed or new processes introduced. The more time you dedicate to obsolescence management, the lower the risk you'll be caught out.