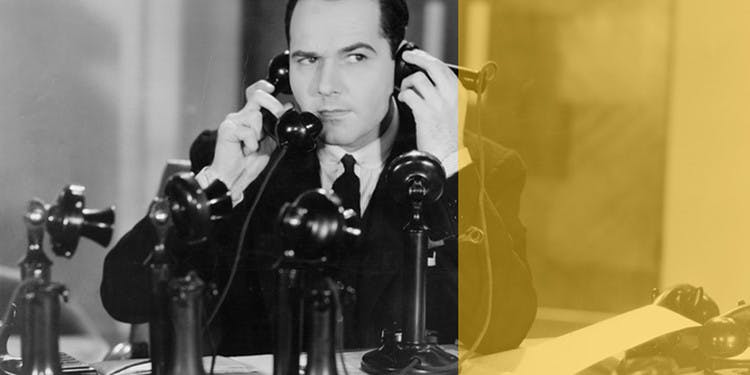 Looking ahead in manufacturing
As long as technology continues to change and improve, obsolescence will remain a challenge for manufacturers.
Many new mobile phones do not have a headphone jack, leaving us with headphones that, while still functional, are incompatible with our phones. Those of us who knew the direction mobile phone technology was headed knew not to purchase expensive headphones prior to a new phone, because they would soon be obsolete.
Manufacturers must apply the same foresight to the equipment in their factories. As Industry 4.0 takes hold and the number of industrial components that connect across the Industrial Internet of Things (IIoT) increases, the rate at which industrial equipment becomes obsolete is also increasing.
Be on the lookout
Manufacturers can face considerable challenges if they do not identify components that are due to become obsolete in advance. It can lead to unplanned downtime while alternative equipment is sourced from a reliable supplier such as EU Automation.
Original equipment manufacturers (OEMs) usually publish end-of-life announcements to pre-warn customers of their plans to cease production of a component. In some industries this is required by regulation. For example, the JEDEC Solid State Technology Association enforces the JESD 46 standard to ensure semiconductor manufacturers notify customers of changes to their products and processes.
Closer to the end-of-life of a product, the OEM may issue a last time to buy notice. This is an opportunity for manufacturers to bulk buy enough of the component to keep them going in the short term, provided they can afford to purchase and store the excess components in their warehouse.
Another reason components become obsolete is due to competition from more advanced technology. Manufacturers must maintain an awareness of technological advancements that might render components they rely on in their factory obsolete.
What lies ahead?
A recent collaboration between Deloitte, the Council on Competitiveness and Singularity University led to the creation of the Exponential Technologies in Manufacturing study. The study identified the top technology investment areas for manufacturers as advanced analytics, modelling and simulation and the IIoT.
For equipment at risk of obsolescence, its operational lifespan should be extended as much as possible using advanced analytics to perform predictive maintenance. Sensors can collect data from individual components to monitor their condition and alert an engineer if any changes in operating parameters occur, which could indicate a developing fault. By resolving faults as soon as they occur, machine breakdown and collateral damage can be avoided, allowing machines to remain operational for longer.
Modelling and simulation in the form of augmented reality (AR) and virtual reality (VR) are transforming the way manufacturers and designers work. For example, Rolls Royce uses VR to provide its engineers with hands on training in an environment that allows them to make mistakes and undo their actions, without any risk. As more manufacturers implement AR and VR and the applications of the technology increase, other digital displays, such as mobile phones, tablets and computer monitors, could become outdated.
Also identified in the Exponential Technologies in Manufacturing study, the IIoT represents one of the biggest developments in manufacturing technology. A study by Genpact showed almost 81 per cent of organisations globally believe successful adoption of the IIoT is critical to future success. Manufacturers must ensure their equipment can be connected to the IIoT to tap into this trend.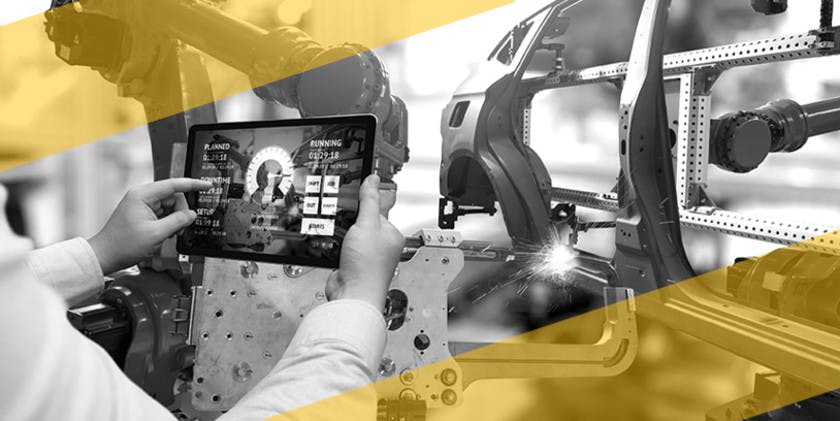 The future of IIoT technology in manufacturing is expected to see an increase in edge computing, meaning computation is performed on distributed, connected devices rather than centralised cloud environments. It is also expected that fog computing will increase, whereby edge devices are used to wirelessly communicate and share information.
With increased connectivity comes an increased vulnerability to cyber-attacks and the industry recognises this as a critical challenge that must be overcome. Therefore, IIoT devices will continue to adapt over coming years as they become more cyber secure. The technologies with inherent security flaws will quickly become obsolete, otherwise manufacturers would be putting themselves at risk. Manufacturers must keep on top of security trends and regularly update their software and any vulnerable equipment to help secure their factories.
Old mobile phone headphones can still be used by purchasing an adapter and manufacturers can still integrate obsolete industrial equipment into their facility. To do this effectively, they must always be aware of the upcoming developments in manufacturing technology to ensure they have a plan for maintaining equipment that is likely to become obsolete in the near future and to manage the already obsolete components on their factory floor.
So, what's next for mobile phones? Rumours are spreading that the next update to mobile phone technology will be wireless charging, so perhaps we should avoid buying new expensive chargers.