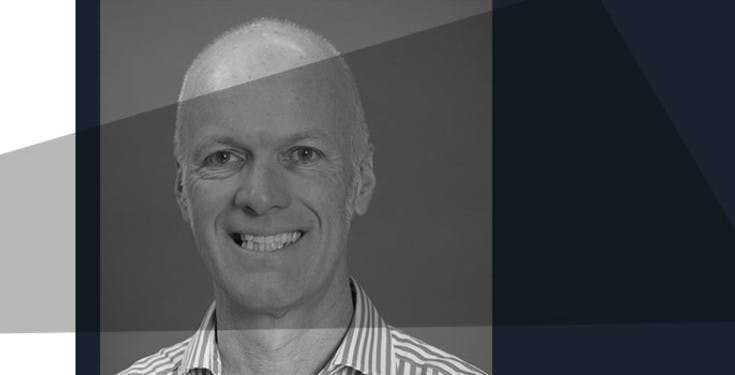 Exclusive interview! - Paul Hide
an exclusive interview for AUTOMATED, Jonathan Wilkins talks to Paul Hide, director of operations at technology trade association, techUK about future-proofing for industry.
The rhythm of innovation is faster now than ever before and product lifecycles are getting shorter and shorter, both in consumer and in industrial environments. How is techUK working with its members to promote a sustainable approach to innovation in the tech sector?
To promote a sustainable approach, techUK considers product design, energy efficiency, reparability, secondary usage opportunities, recyclability and the recovery of rare and precious materials when approaching innovation. Product replacement cycles tend to be driven by constant product development, rather than products coming to the end of their life.
The challenge is balancing and preserving the sustainability and economic strength of industry and a customer base that demands constant product development. The balancing factor limits options for reusing products in markets that won't distort new sales cycles and ensures recyclability and waste management moves towards a zero net effect on the environment.
Trends like Industry 4.0 and the Industrial Internet of Things have brought even the most traditional industries closer to the tech/IT world than ever before. How do you see the relationship evolving in the next few years?
We expect to see a collaborative relationship evolve between devices, big data and cyber security. The connected world will blur the boundaries between B2B and B2C devices, as smartphones and tablets are used increasingly for the monitoring and control of automated industrial activities.
This shared connectivity requires common data and application standards to allow an increasing range of devices to communicate. techUK is increasingly welcoming new members who specialise in the intellectual property (IP) development of applications that can enable these enhanced command and control activities. IoT, big data and cyber security are some of the most active topics of discussion and debate amongst our members.
What are the top three tech innovations you think will prove crucial for industry in the long run?
As innovation is driven by the applications and standards that allow a diverse range of products to share and interpret data, device to device connectivity is expected to grow. Innovation of mobile data communication is also likely to play a key role, driven by 5G development and satellite data communication networks.
The increased requirement for data security and privacy is clear from recent high profile cases of data hacking. This reinforces the need for cyber security technologies that keep pace with the increasing demand for data collation, storage and transfer.
When it comes to energy efficiency and sustainability, what are the top innovations you think will affect industry and manufacturers before the end of the decade?
Improved energy efficiency will come from industrial machinery, home and office products being able to match their state of activity and energy consumption to the demand placed upon them at any given time. Applications that can monitor and allow machines to be ready to predict demands while operating at higher levels of energy efficiency.
Do you think automation in the industrial and tech sector is helping or hindering futureproofing? Please explain your answer in more detail.
Industrial automation is nothing new. The age of industrial automation began 250 years ago as part of the industrial revolution. It resulted in a change in human prosperity through wealth creation and a huge improvement in living standards for all industrialised nations. Automation has resulted in the development of industrial computers (ICs) and software that enables the modern world to function efficiently.
techUK is heavily involved in the conversation about bridging the skills gap. What would you advise ordinary companies or manufacturers to do in order to help solve this growing problem?
Everyone in the technology sector has a responsibility to promote it as a place where young people should aspire to pursue their careers. Too often we allow young people to marvel at the products and services this industry produces, only for them to use them as enablers in alternative careers. We're failing to shout loudly about the opportunities that the technology industry can provide our next generation of professionals.
Every business needs to ask itself what it should be doing to support STEM and careers development in their locality. Most will find they don't do enough. Luckily, even the simpler activities such as connecting with local schools and colleges to allow students to gain work experience can influence the career path young people take.
What skills do you think will become mandatory for the next generation of engineers and how can young people ensure they acquire these skills?
Educational curriculums should adapt to reflect the practical skills that employers require of school leavers, such as the ability to code. In addition, we need to connect students to business much earlier, as this helps them gain context of how their choice of subjects links to career path options.
What about people currently in work, what kind of skills should they be improving, especially when it comes to working with technology?
Technology is still seen as both a barrier and an enabler, when really it should only be the latter. Poorly executed digital communication strategies can have a negative impact and make organisations less effective. The challenge is filtering and interpreting the data we have to allow us to drive faster and better decision-making on a collaborative basis.
On an international scale, who should the UK look to for inspiration when it comes to future proofing technology and why?
California still leads the way for technology start-ups. They are consistently cultivating the next wave of technology entrepreneurs in an environment that encourages risk-taking, accepts that failure is part of the pathway to success and has an infrastructure that supports and finances these businesses to scale up. The UK does have increasing numbers of successful scaling businesses, but we have yet to give these businesses the support needed to place us at the forefront of the tech sector.
On a more light-hearted note, we always have one fun question for our interviewees at the end of the discussion. Who is your favourite tech hero?
Hide: Steve Jobs' belief that Apple would succeed never wavered, so I'd have to say him. Apple has created technology, designs and user interfaces that, in my opinion, no other company has matched. It's resulted in brand strength and customer affinity that so many companies admire.